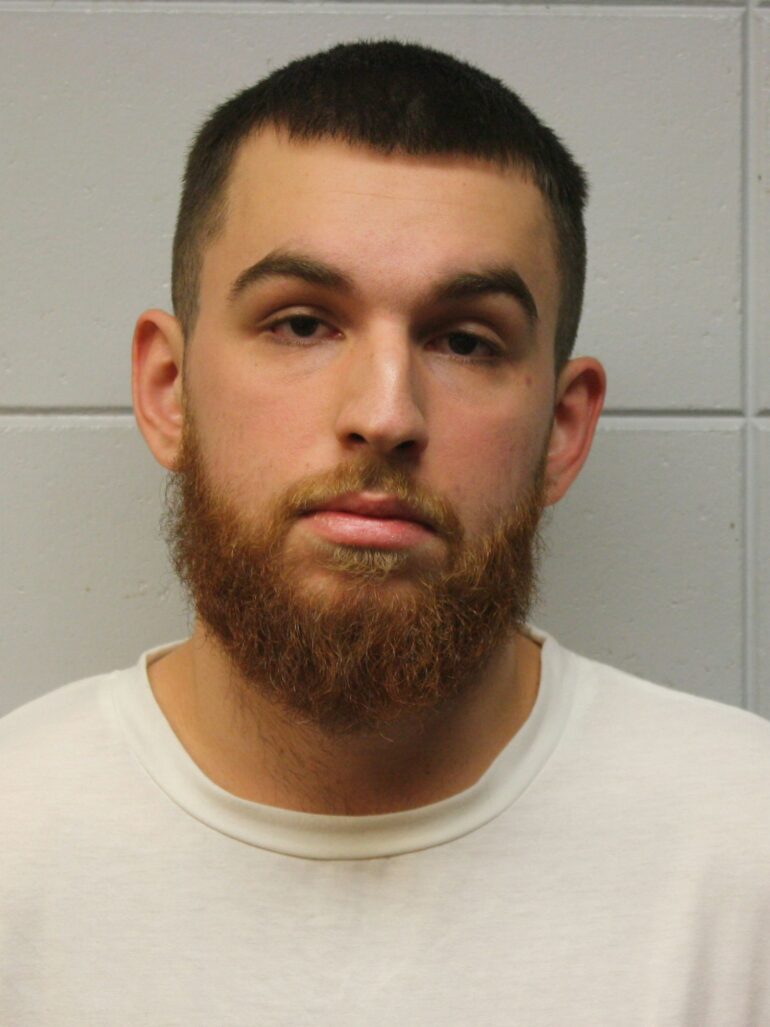 2 mins read
Basketball Player Pleads Not Guilty to Rape Charges
Mihai Carcoana, a sophomore men's basketball player arrested on rape charges last month, pled not guilty during his arraignment at the Clay County Courthouse Thursday morning.
In addition to the arraignment, Carcoana's attorney filed a motion to modify bond conditions to allow travel to meet with his attorney in Sioux Falls, to Georgia to visit a friend, and to Michigan to visit a family member. Per the Court Clerk's office, the judge granted Carcoana permission to travel to Sioux Falls but denied the motion to travel out of the state.
Following the arraignment, Carcoana and his Sioux Falls based attorney, Edward Angel, declined to make a statement to The Volante. State's Attorney Alexis Tracy also declined to make a statement on the pending case.
According to the arresting officer's affidavit, the rape occurred after a female student requested her friends pick her up from Carcoana's dorm. Carcoana is alleged to have raped the victim in his dorm along with taking her phone so she could not communicate with her friends. The woman then reported the rape at the Sanford Vermillion Medical Center.
Carcoana was later released with the help of a bondsman on $50,000 bail bonds such as Payment Plans Bail Bonds, pending trial, and was forced to surrender his passport as a bond condition. He must also remain within the jurisdiction of the First Circuit Court of South Dakota. The First Circuit Court contains the southeastern portion of South Dakota excluding Lincoln and Minnehaha counties.
A grand jury formally indicted Carcoana on two counts of second-degree rape and one count of interference with emergency communication on Dec. 19.
The case moves closer to trial with discovery beginning Feb. 1, where the prosecution will provide Carcoana and his lawyer with copies of evidence that they plan to use at the jury trial on May 15.