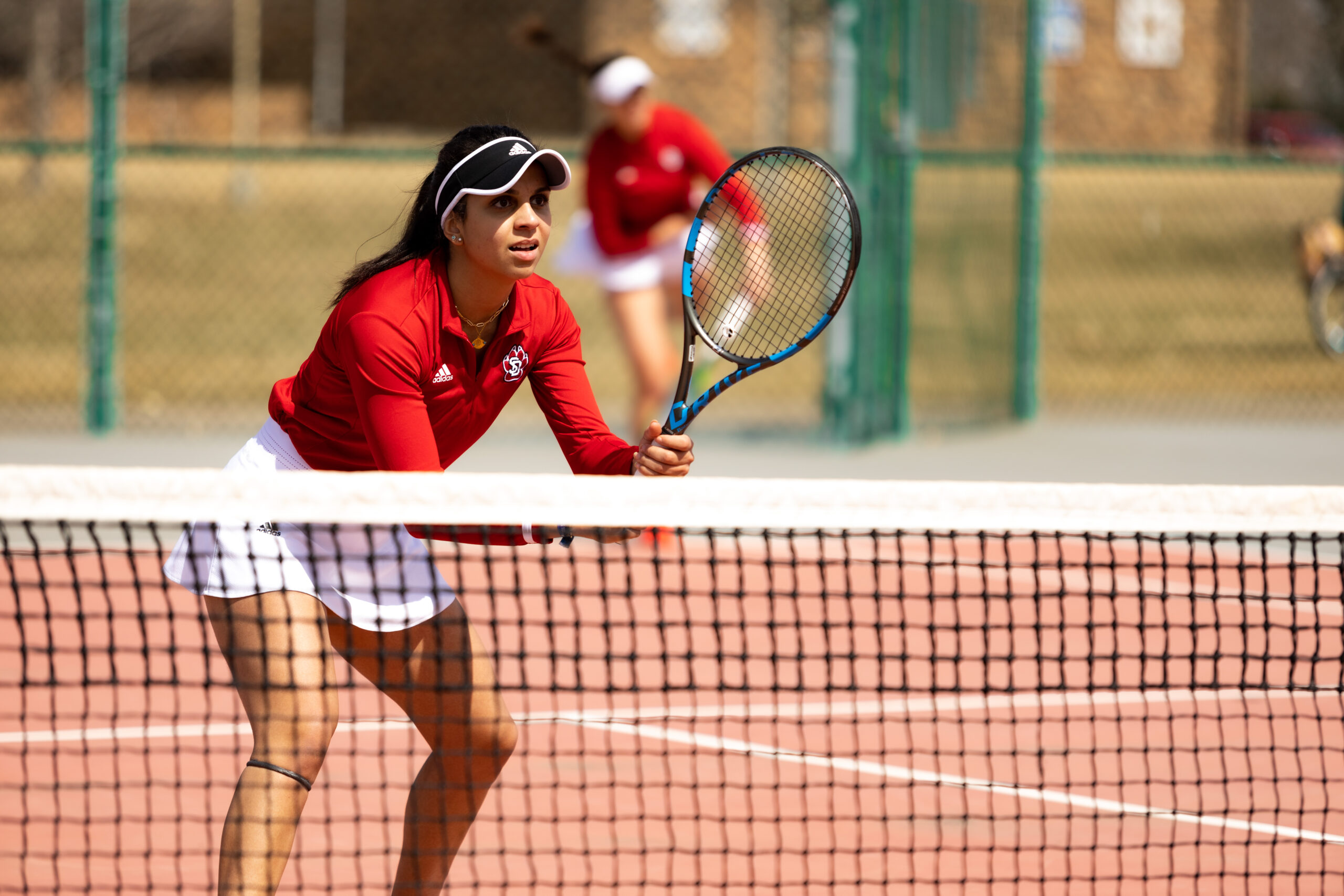 1 min read
Complications Arise After Injury Suffered in Egypt
Former USD women's tennis player and current USD graduate assistant instructor Habiba Aly, practiced with the Egyptian National team over winter break. Aly is originally from Cairo, Egypt.
Aly was practicing for the Billie Jean King Cup, formerly known as the Fed Cup, which is the world's largest annual women's international team sports competition. Aly said that she loves to play for herself and for her country whenever she can. She also went as a junior to play with the national team but was unable to play.
"You are doing this for your country, and it doesn't matter if you actually end up playing or not. Just practicing and being there is really good and feels good," Aly said.
Aly injured her wrist in practice, forcing her to return to the United States early. She hopes to rest and recover to be ready to play whenever she can.
Aly was disappointed by the injury because last year, she couldn't play in any pro tournaments due to classes at USD. She was really looking forward to possibly playing at the Billie Jean King Cup.
"I don't know if I will end up playing or not. It depends on how I recover," Aly said.
Aly also wants to go pro playing tennis soon. She wants to get her master's in media and communication and then move on to tennis full-time.
"The motives are different… you are playing to go pro. You are playing to make money… you see the levels there and how they play," Habiba said.
Aly's goal is to become a top 200 player in the world and to become better from there.