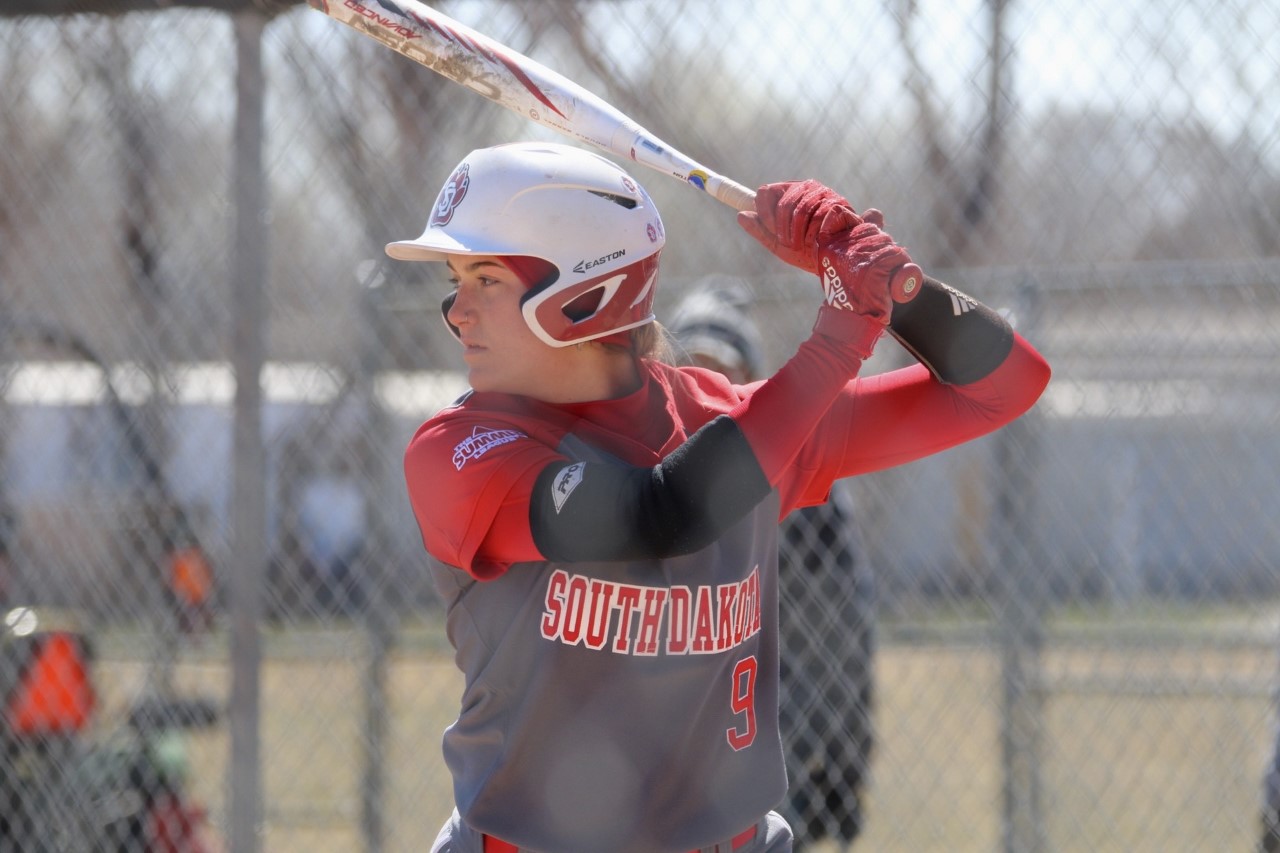 3 mins read
Softball to Take Field Again Soon
The Coyote softball team has spent one week out of the last three months on real dirt and grass.
However, they're just 10 days away from breaking that streak with their season opener against Penn State in Conway, South Carolina. They will also play UMass Lowell, Penn State again, Towson and Coastal Carolina
"We're not the only team in the country that faces that challenge," head softball coach Robert Wagner said. " We don't see dirt or grass until our first game. It's different. We never have a full field. We're running around jump pits and runways and everything else."
Following the trip east, the Coyotes will travel to Texas for the third year in a row. This year, they'll compete in the North Texas Invitational where they will play North Texas, Sam Houston State (twice), McNeese State, Kentucky and UT Arlington. The Invitational runs Feb. 17-19.
"Going south is helpful. It's just a matter of right place, right time," Wagner said. "It's south and it's warm. There's just a lot of opportunities in Texas."
The team will then head to Phoenix for the Lopes Up Classic to take on Utah State (twice), Grand Canyon (twice) and Montana.
The Coyotes will play in the Adam Brown Memorial Shamrock Classic against Iowa (twice), Central Arkansas and Stephen F. Austin in Conway, Arkansas.
USD will wrap up the nonconference season with an eight day tour of California stretching from March 10-18. USD will start the California swing in Fullerton to face off against Brown, San Diego State, Loyola Marymount, Cal State Fullerton and Columbia at the Cal State Fullerton Tournament.
South Dakota will then play a doubleheader against UC San Diego in La Jolla, California. They will then end their nonconference schedule playing each San Diego and Colgate (twice) in San Diego.
Wagner said the time difference makes traveling difficult, but the opportunity to compete is worth it.
"We play 56 games in our sport and we only have 21 conference games," Wagner said. "To fill your schedule, you've got to go somewhere you can play."
The Coyotes will return six out of their nine 2022 regular season starters. They will also welcome freshmen pitcher Madison Mangulis, infielder Delaney White and infielder Brylee Hempey. 
Wagner also brought transfers junior outfielder Alecea Mendoza (Kirkwood Community College), sophomore outfielder Alexia Terrazas (Palomar College), junior pitcher Kori Wedeking (Kirkwood Community College) and junior infielder Alivia Conte (University of Charleston) to the team.
"Everybody brings something to the table and we have some holes to fill for sure," Wagner said. "Last year, we had seven All-Conference players (sophomore pitcher Clara Edwards, junior catcher Bela Goerke, junior infielder Gabby Moser, senior catcher Jordyn Pender, senior infielder Aleesia Sainz, sophomore infielder Tatum Villotta and fifth year outfielder Courtney Wilson) and they are all returning…but we're filling roles and some leadership voids that are going to be necessary to address."
Throughout the nonconference season, the Coyotes will face seven teams who appeared in the NCAA Tournament last year: North Texas, McNeese State, Kentucky, Grand Canyon, San Diego State, Loyola Marymount and Cal State Fullerton.
"You want a good mix of competitive games with teams around your level, maybe a little above you, and also a little below you," Wagner said. "So to prepare for conference, we look at our schedule that way."
Conference play kicks off March 25 when the Coyotes host North Dakota for a three game series over the weekend.