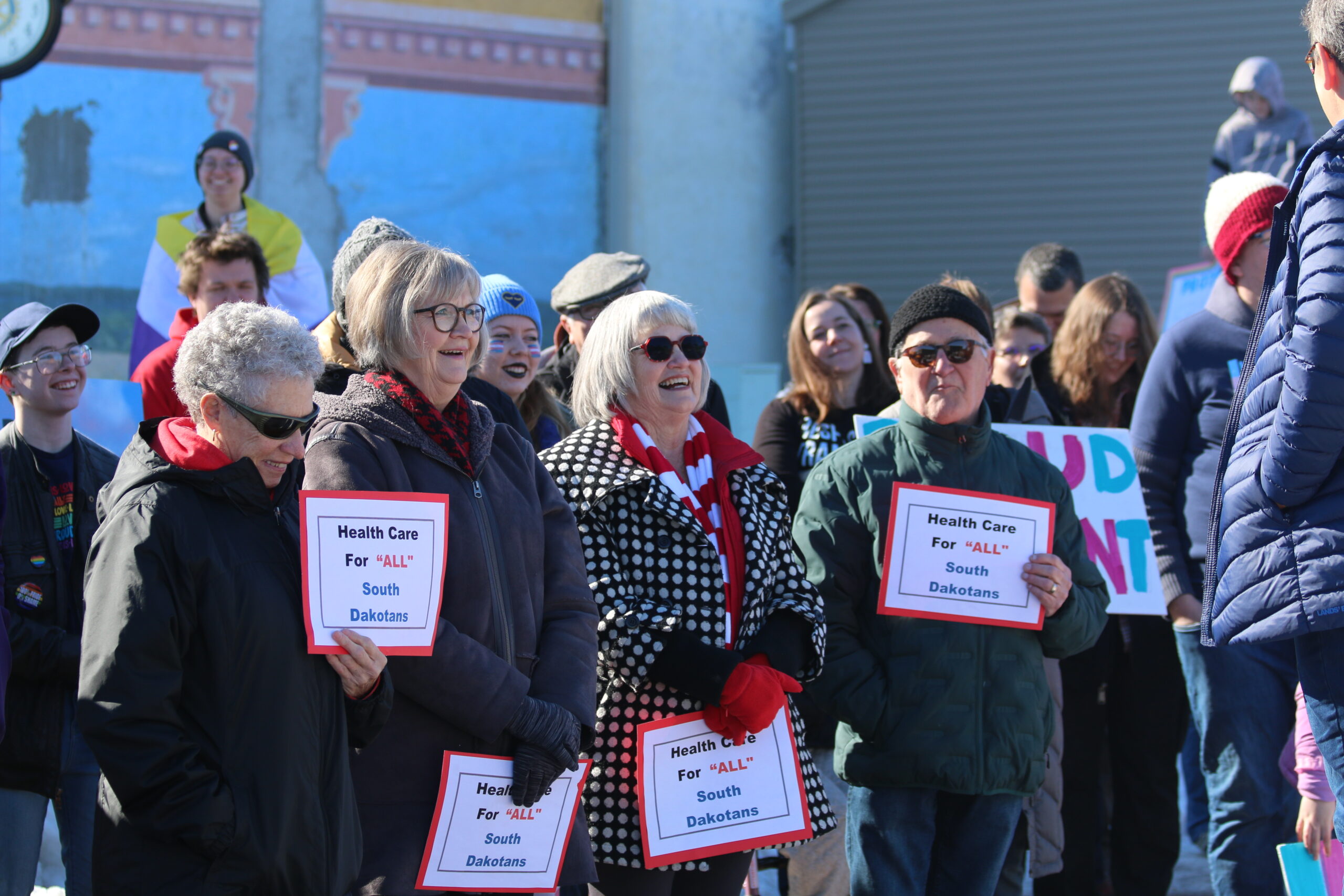 2 mins read
SD Legislature Removes Clause Limiting Drag Shows
Two House Bills (HB) were introduced in South Dakota legislation on Jan. 24 that would prohibit events like USD Spectrum's annual drag show from occurring on campus or with children in attendance. However, only one passed, and it passed with amendments that remove the clauses involving references to drag performances.
HB 1116 is the "act to prohibit the use of state resources in hosting lewd or lascivious content." This bill originally included a clause that made nods to drag performances as events that would be barred from using state resources. This was defined as, "any physical human body activity, whether performed alone or with other persons, including singing, speaking, dancing, acting, simulation, or pantomiming, where a performer exhibits a gender identity that is different from the performer's biological sex through the use of clothing, makeup or other physical markers for the predominant purpose of appealing to a prurient interest."
In the amended bill that was proposed by Rep. Chris Karr, the former statement was removed from HB 1116 and a clause was added that outlines how the Board of Regents is unable to shield any individuals from constitutionally protected speech. Karr explained in his amendment proposal that the bill would not apply to events that have literary, artistic, political or scientific value.
Karr's amended bill was passed in an 11-1 vote on Feb. 13.
The other bill that would affect the ability for groups to host a drag show is HB 1125. This bill is an "act to expand provisions regarding the protection of minors from certain exhibitions." HB 1125 had similar wording referencing drag performance and its inability to be an event for children.
HB 1125 was tabled and has the ability to be reviewed at a later date.
Many other states including North Dakota, Nebraska, Missouri, Montana, Arkansas, Arizona, South Carolina, Texas, Florida, Tennessee and West Virginia, have passed similar laws that limit the ability to host drag shows.
North Dakota's House of Representatives passed a drag show ban a few weeks ago that would label multiple drag performances in front of minors as a felony. Other states such as Montana and South Carolina have fines up to $5,000 and possible prison time for using state resources to host drag shows.
April Carrillo, the co-adviser for USD Spectrum, feels that drag shows are important not only for the Vermillion community but also for the cultural impact these events have on society.
"(Drag shows are) a culturally historic part of LGBTQ history," Carrillo said. "Drag queens hold the stories of generations and that's part of our history as LGBTQ folks, and there is a need for it."