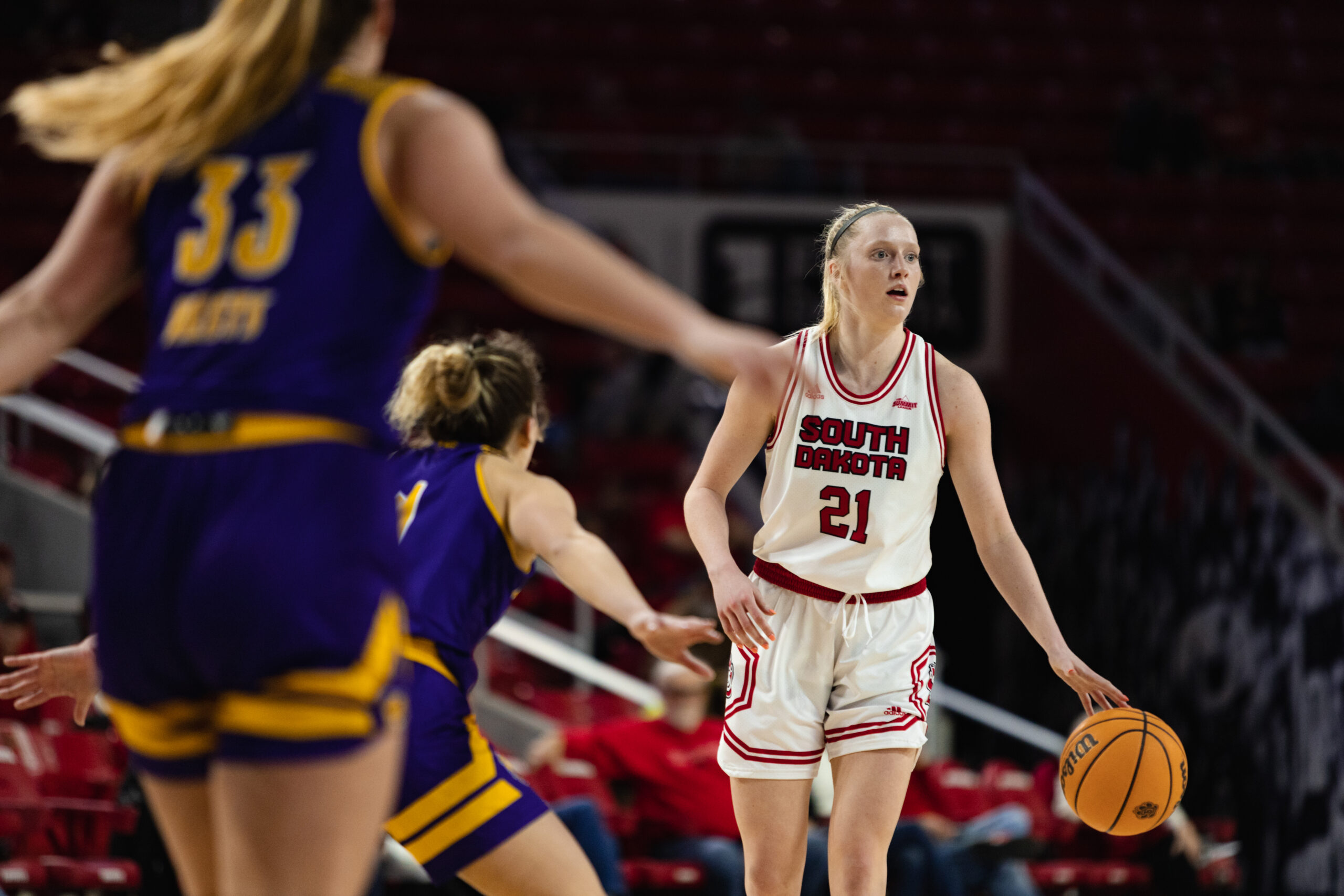 1 min read
Guard Grace Larkins Lands on Summit All-League First Team
Coming off her Summit League Sixth Woman of the Year award last season, sophomore guard Grace Larkins finishes the 2022-23 season as one of six members on the Summit All-League First Team. She was also named to the Summit League All-Defensive team. These awards were voted on by the conference coaches, media and sports information directors.
Larkins is also the first player in Summit League history to be top five in points, rebounds, assists and steals. She averaged 17.5 points per game this season along with 7.9 rebounds per game and 2.0 steals per game. Larkins also averaged 4.5 assists per game (second in the league) and was tied for tenth in total blocks with 20 on the year.
"Grace has had a special year on both ends of the court and it is great to see her recognized for her accomplishments," said USD women's head coach Kayla Karius to USD athletics. "She has been an extremely well-rounded player for us, which is evident in her performance across numerous statistical categories."
Larkins and her team will play Oral Roberts in the Summit League Tournament on Sunday in Sioux Falls.