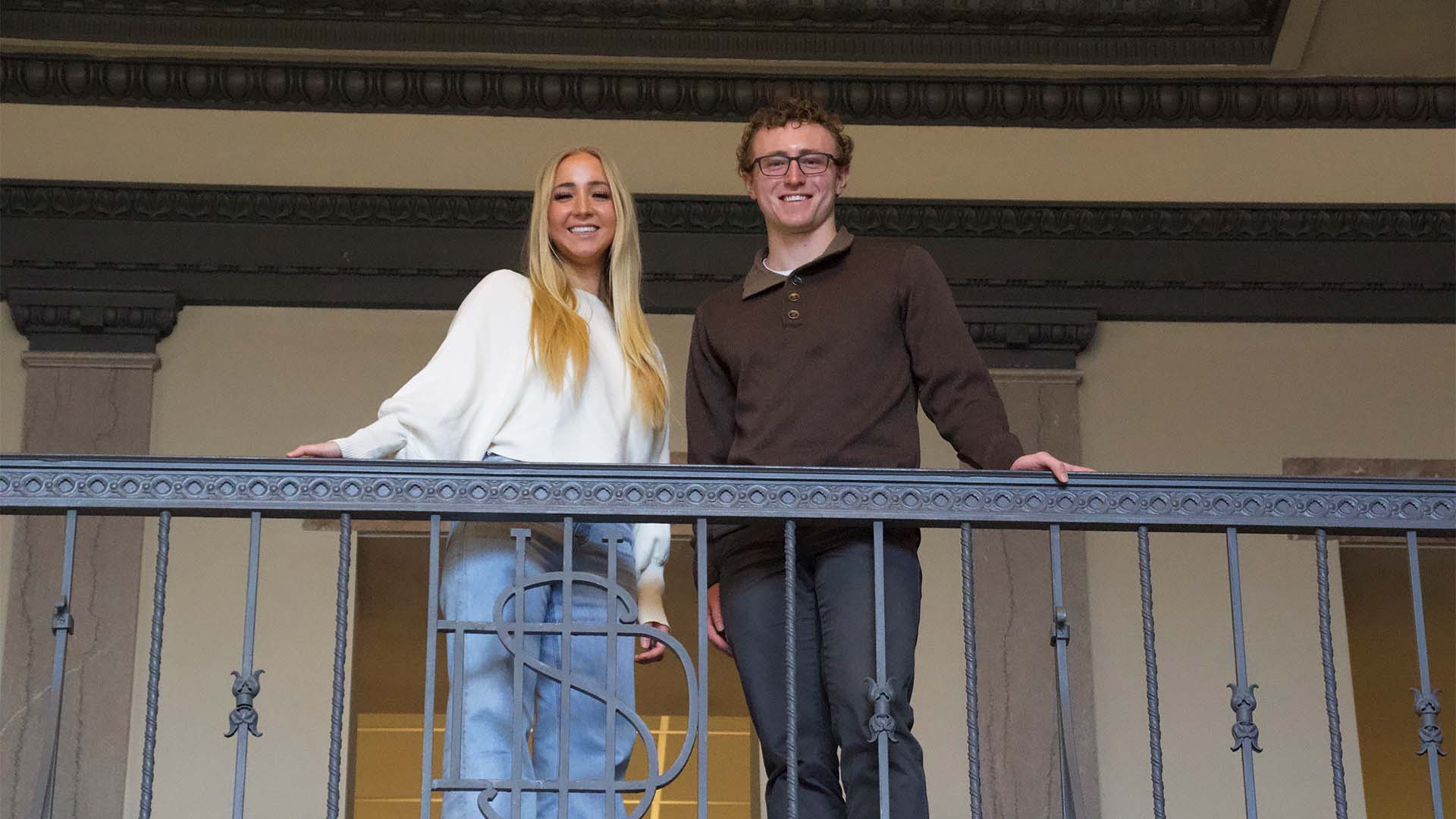 3 mins read
SGA Runs Unopposed in Leadership Election
BY: Charles Streeter and Jozie Kumm
As SGA elections are under way, Caleb Swanson and Elizabeth Brust have announced their run for president and vice president, respectively.
Swanson and Brust faced no opposition in this election. Their platform consists of a three-pillar platform of service, support and sustainability.
"We like students to know that we're here to represent you and us," Brust said. "Having a leadership position, especially in this capacity, is to represent students in student needs. So we really want to prioritize those needs first, above our own."
Swanson, a sustainability major, wants to increase efforts to make USD a sustainable campus.
"Another really important thing we are passionate about is improving campus sustainability," Swanson said. "So a couple of initiatives with that is establishing a sustainability coordinator office on USD to help establish and coordinate student-wide initiatives with all students to make campus a generally more sustainable place."
Brust said their sustainability initiative will extend to the dorms with plans for free laundry sheets.
"Not only will it be sustainable, but also very affordable for students," Brust said. "(Caleb's) been working really hard on that and we're both really proud and excited."
In addition, Swanson and Brust want to focus on student mental health.
"We're also focusing on support with really trying to improve student health and continuing the efforts of previous administrations with mental health access and expanding that," Swanson said.
Brust said they have specific ideas they hope to implement.
"We discussed implementing a text hotline. A 24-hour help hotline for students to discuss their mental health, which I think would be a really accessible resource," Brust said
An obstacle student organizations have to go through with SGA is the budgeting process. The budgeting process begins when an organization submits a desired budget amount, which goes through finance, then SGA holds meetings to determine how much the organization will ultimately get.
Brust said that her main goal as the current Director of Communications would be to continue to make sure there is as much communication as vice president.
"Gaining funds is a difficult process given that we're only given a [set] amount of money to begin with, and which continues to go down every year… So I think continuing with those workshops and actually meeting face to face with student organizations will be huge for our return and also implementing that virtual reimbursement process because sometimes not only can getting the funding be frustrating," Burst said.
Another concern students have is the security measures on the campus alert system. Brust said that she would like more information about campus alerts in the future, while maintaining them as confidential as possible.
Swanson said having UPD give more information included about campus alerts in the future, while keeping them as confidential as possible.
"Another thing I think might be really valuable is the information that is given to the university and the University Police Department when such instances occur is maybe sending out information about how students might be able to best avoid or best protect themselves or generally just make sure that they're safe on campus and like what instances might be best to avoid," Swanson said.
SGA has a public drive where students can access their minutes, agendas, senate bills, and other documents.
SGA elections end at 5 p.m. on Wednesday, March 8. You can vote by going to my.usd.edu and clicking the link in the SGA Senate Voting announcement.