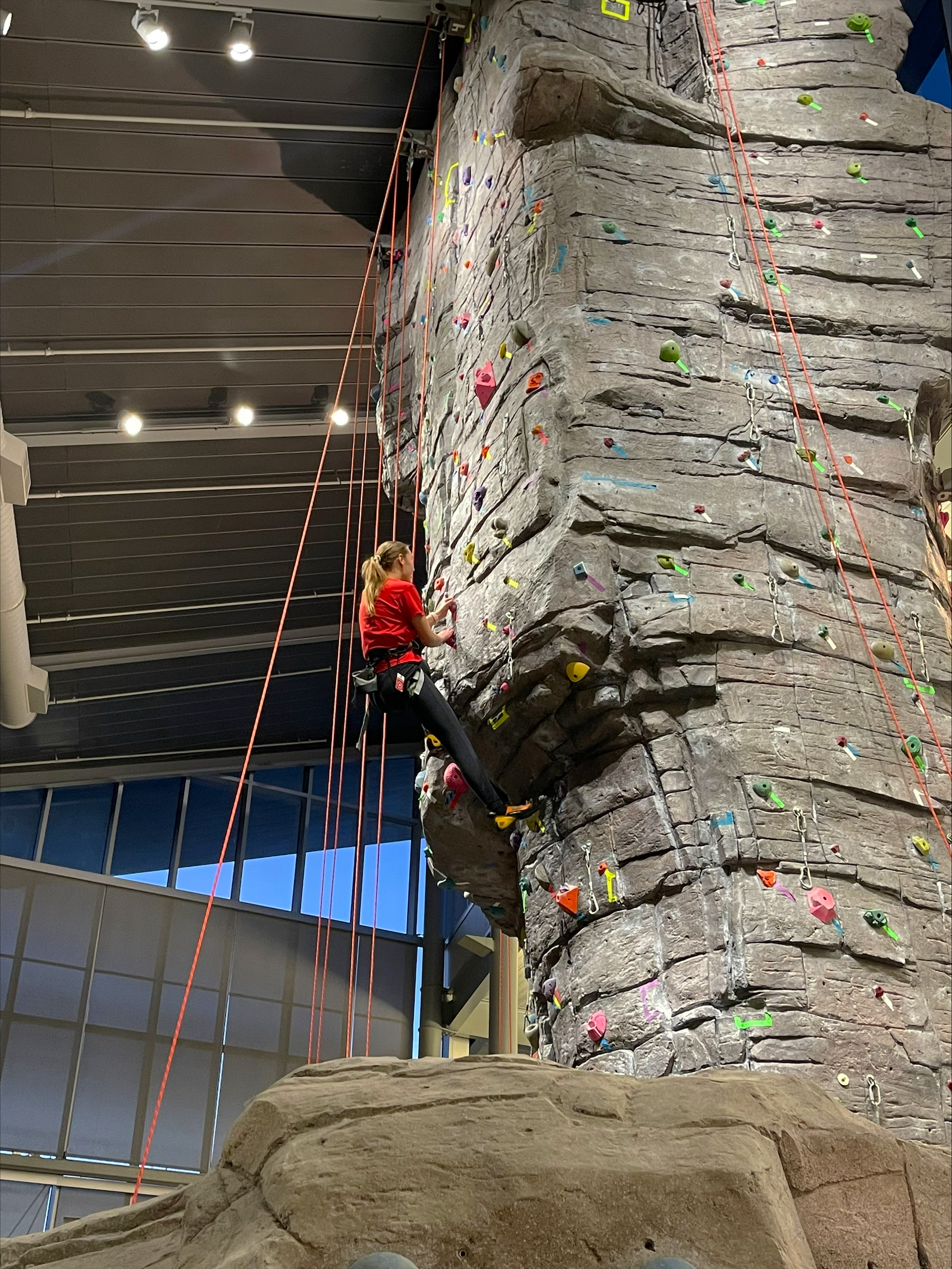 2 mins read
Coyote Classic Climbing Competition to Return this Year
The Coyote Classic Climbing Competition will be returning for its second year. Last year, the competition had over forty competitors.
The competition features three different brackets and is accommodating to a wide variety of skill levels. Climbers can compete in a beginner, intermediate or advanced bracket, with the routes being progressively more difficult.
Alaina Farnik, the climbing wall manager, said that anyone can participate in the event even if they don't know how to climb.
"It is for everybody and anyone can participate," Farnik said. "Usually, people who haven't climbed before don't come in, but we welcome everybody. The rules will be explained, so they'll understand it. Last year, we had forty-five people, so we're hoping to at least get that same amount."
Farnik, who participated in the competition last year, gets to be behind the scenes in arranging it this year.
"Being on the backside of it all and seeing who is going to climb this year has been really exciting," Farnik said. "My favorite part is seeing good climbers come, seeing how they do on routes that we've made. It's really awesome to see."
The weeks leading up to the competition consist of extensive preparation. This year, the wall will also undergo routine repairs prior to the competition.
"We have El Dorado coming and fixing the wall, and they're supposed to come March 11. We'll tear down everything on the 10th, and they're going to fix the draw bolts on it and paint it," Farnik said. "We'll be closed from the 11th until the 25th when everything new will be up."
The competition typically has many sponsors and has boasted big prizes in the past, including four climbing ropes last year.
"We have reached out to sponsors, so we have a couple big brands. We're still waiting on some bigger prizes," Farnik said. "La Sportiva sent us some 25% off coupons, which is a big deal. We also have some punch passes and chalk bags. Lots of little prizes, but we're waiting on a bigger prize. Maybe a rope, or a crash pad or something like that."
The competition will be held on March 25 at the Wellness Center. Registration is $30 until March 11, when it will increase to $40.
"It's a great experience. It's something new. Be adventurous. It might seem scary, but the climbing community is so welcoming, whether you've never done it or you're an expert at it," Farnik said.