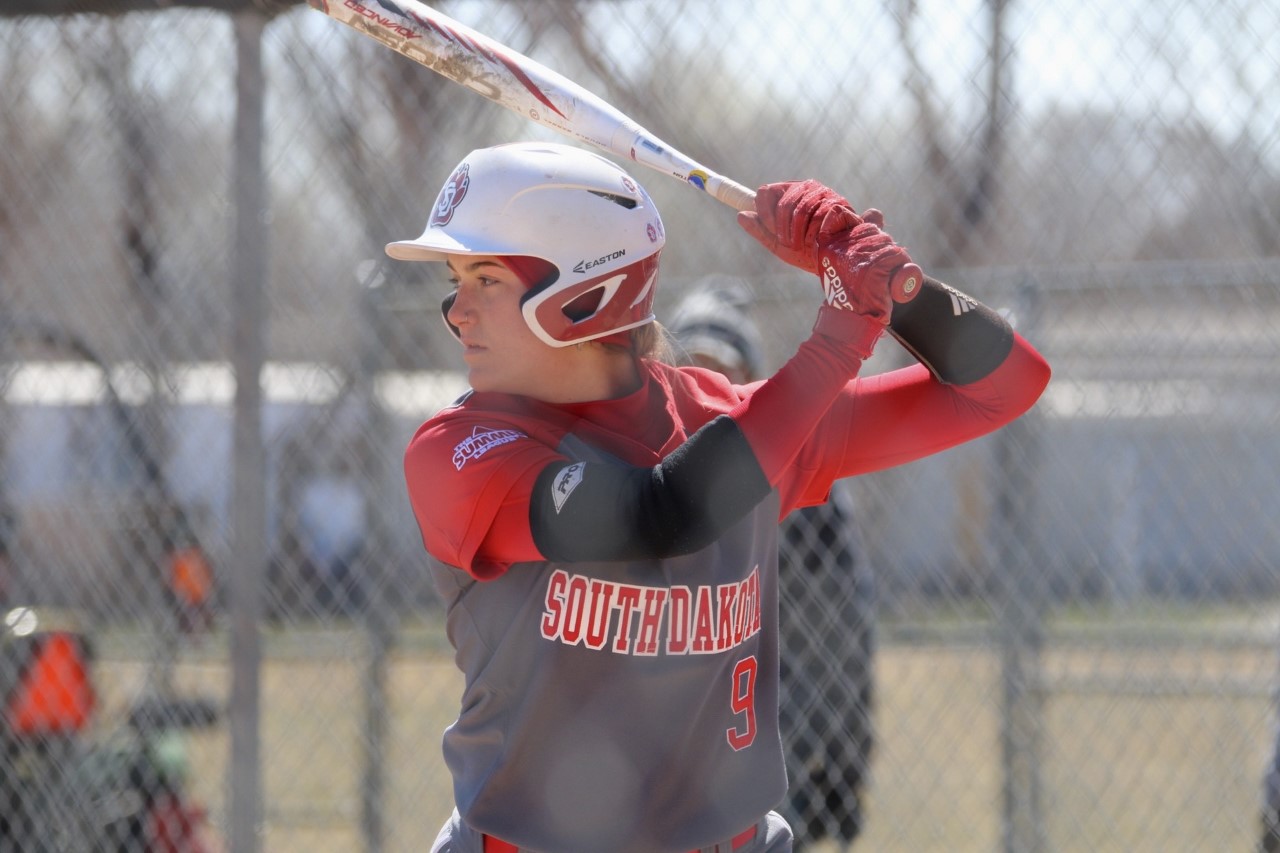 3 mins read
Softball Kicks off Conference Play with Two Wins
The Coyotes softball team kicked off their Summit League schedule against the North Dakota Fighting Hawks.
The Coyotes came into Summit League play with a record of 11-15 and sat in fourth place in the conference. The Fighting Hawks came into tournament play with a record of 3-27 and sat in eighth place in the conference.
The first game in the series was held in Omaha at Claussen Field on the Omaha campus.
In the third inning, the Coyotes had the bases loaded, junior catcher Bela Goerke hit a single for an RBI. The scoring the run was senior outfielder Charis Black.
Two at-bats later, senior designated player Jordyn Pender drew a walk, bringing in senior infielder Aleesia Sainz, from third base to give the Coyotes a two-score lead, 2-0.
In the fifth inning, Sainz scored again on a wild pitch by North Dakota's sophomore pitcher Jackie Albrecht. This would be the last run scored in the game, giving the Coyotes a 3-0 win.
For the Coyotes, sophomore pitcher Clara Edwards picked up the win with seven innings pitched, four hits allowed and five strikeouts.
For the Fighting Hawks, Albrecht finished with six innings pitched. In those six innings, she had five hits, three runs allowed, three walks and one strikeout.
Game two of the series was shifted to North Sioux City and played at Dakota Valley HS after snow hit Omaha on Sunday morning.
After the first pitch of the game, North Dakota protested the venue change, which resulted in a delay that lasted an hour. The umpires came back to the field with the ruling to play the game at Dakota Valley.
The Coyotes took a 3-0 lead after the second inning when junior outfielder Gabby Moser hit a two-RBI double. The next at-bat was a double by sophomore shortstop Tatum Villotta which brought in Moser.
The Fighting Hawks scored in the fifth inning after sophomore second baseman Angie Dumlao was able to score on an error.
The Coyotes scored two more runs in the fifth inning to make it 5-1, after single RBIs from Black and from freshman first baseman Delaney White.
The Coyotes scored four more runs in the sixth inning, two by error and the other two on a two-RBI double by Moser. The Coyotes won 9-1.
Edwards picked up the win with six innings pitched, five hits, one run allowed, one walk and eight strikeouts.
Albrecht finished with four innings pitched with five hits, five runs allowed, three walks and one strikeout.
The third game of the series that was originally scheduled for later that night, was canceled due to low temperatures.
The Fighting Hawks will go back to Omaha on April 1-2 to take on the Omaha Mavericks..
The Coyotes will host Kansas City this upcoming weekend on April 1-2.