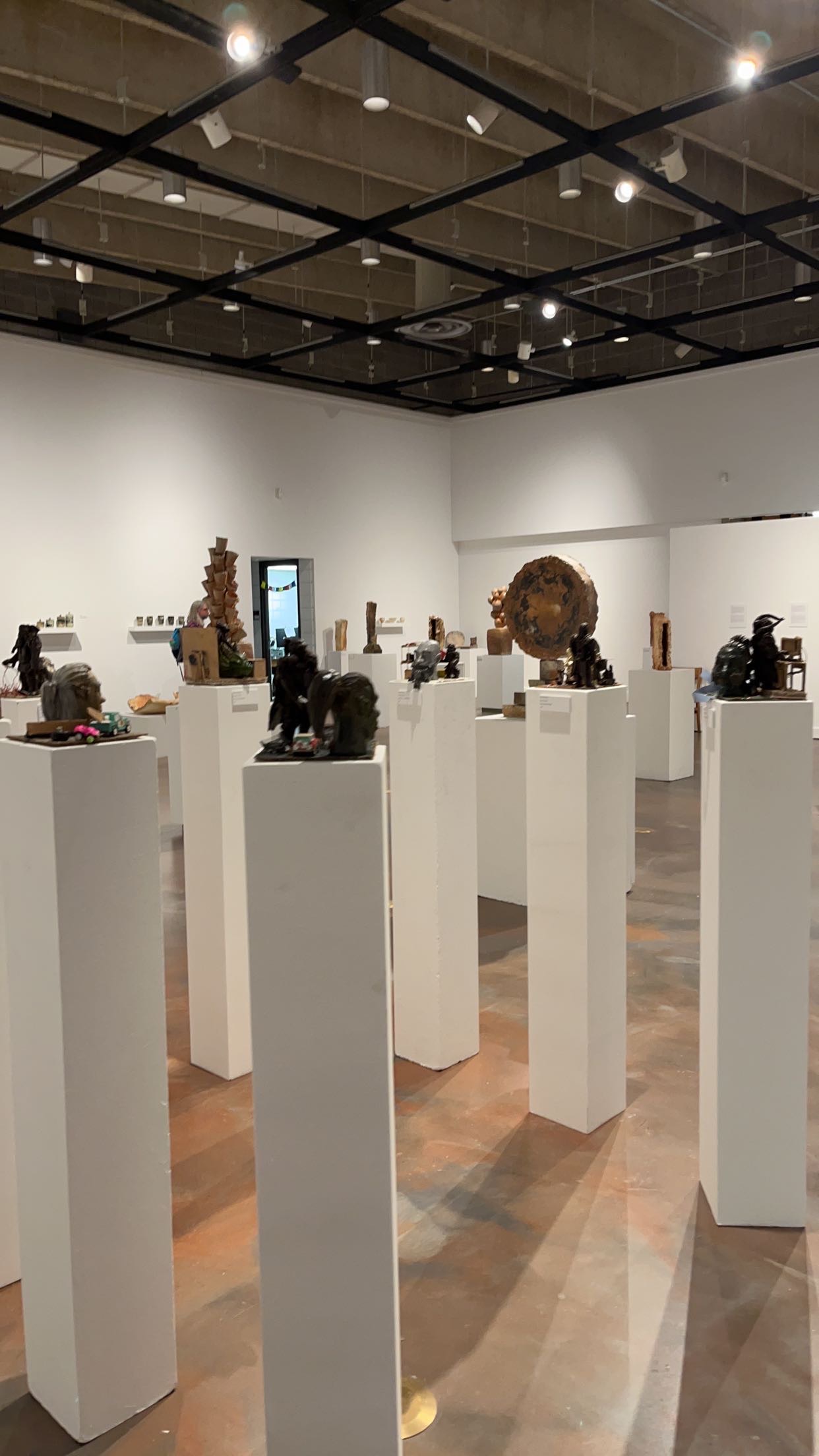 3 mins read
Museum Class Takes Students Out of the Classroom
The anthropology department at USD has reintroduced the Museum Techniques course after a five-year hiatus. Dr. Tony Krus teaches the introductory museology course, which is a mixture of both traditional lecture style and internships at local museums.
The course returned due to the high demand from students. Dr. Krus explained that out of all the courses listed in the catalog that weren't being taught, students most frequently asked about Museum Techniques. This initially led him to develop an independent study in the topic, which was a success with students who completed the course.
"They've told me that was one of their favorite things that they had done at the University of South Dakota. One of them went to grad school at the University of Maryland for Anthropology and museum studies, so I felt like 'oh, that had a big impact," Krus said. "Another student in the independent study was hired as an education coordinator at the Montpelier House Museum in Maryland, and then recently, she was hired as a curatorial assistant at the Joslyn Art Museum."
Dr. Krus used these independent studies to find a new approach to teaching the course. Rather than having the entire course be taught in a classroom or entirely as an internship, he found a way to encompass all aspects of museums.
"I think the students would miss out if it was just in the classroom all semester because then they wouldn't have done any work in a museum," Dr. Krus said. "But if they just worked in a museum all semester, they wouldn't have gone over the fundamentals of what museums are all about or the discipline of museology."
The course aims to provide a broad introduction to museums, and Dr. Krus hopes that students will leave the course with an understanding of the role of museums in society.
Students currently enrolled in the class have enjoyed the split nature of it and felt that it was not only a resume booster but also an opportunity to learn things they would not have learned in their traditional courses. Emily Williams, a current student in the class,
said that the course has had a significant impact on her.
"It's especially wonderful to be surrounded by peers who are also interested in specifically the exhibiting side of whatever field they're representing. Everyone has something in common with the other people in their major, but this class has no specific major making up the roster," Williams said. "Nonetheless, everyone is interested in the niche circle of information and activities that make up museum upkeep or data collection. Dr. Krus is also an amazing professor who is obviously passionate about what he does and is determined to make sure every student has every resource they need to succeed in the class. I am a better history major for having taken it."
While the class will not be offered every year, interested students can look for it in the spring of 2025.