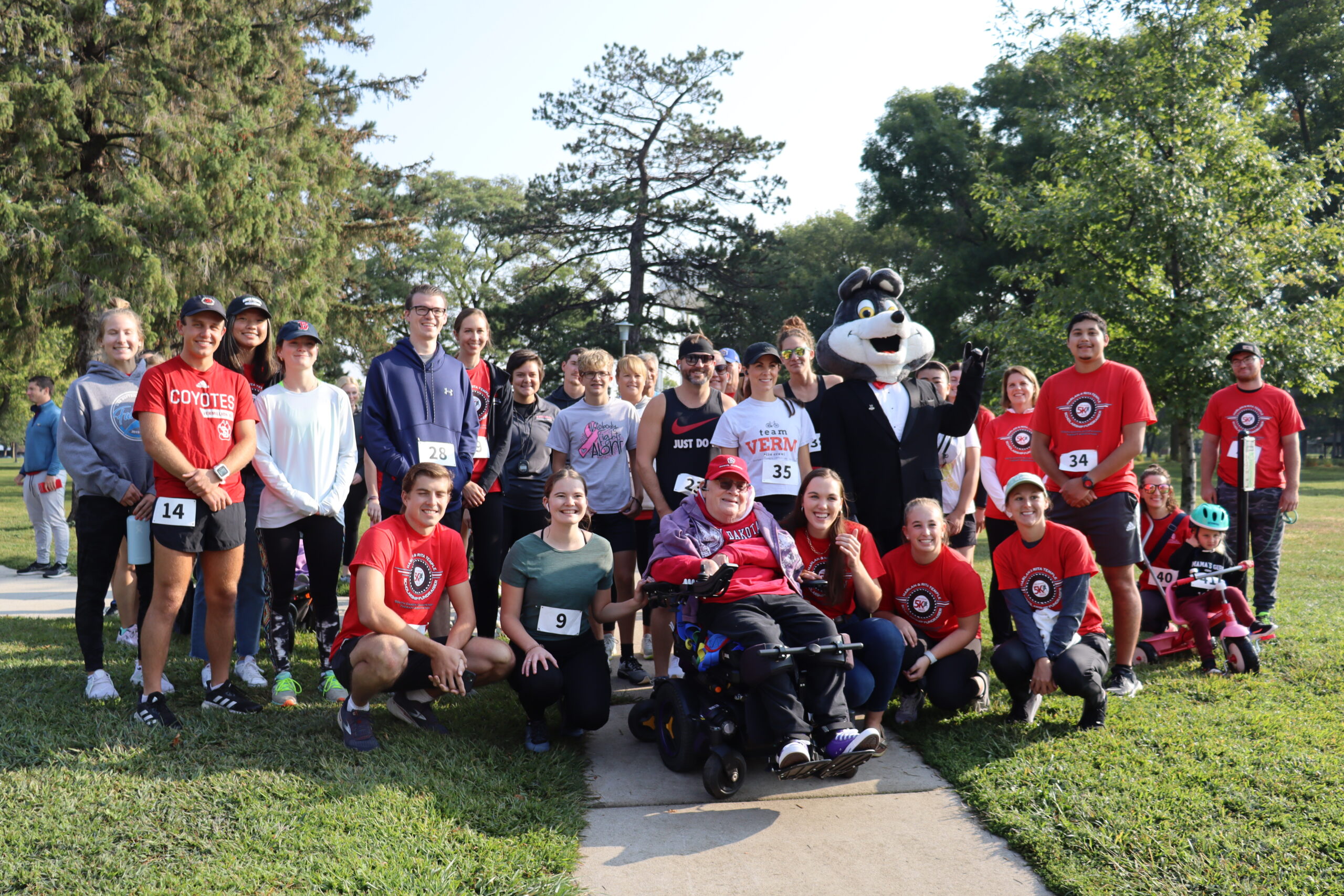 1 min read
12th Annual Harlan and Rita Temple 5k
This year the occupational therapy program at USD hosted the 12th annual Harlan and Rita Temple 5k race at Prentis Park.
The race was started by Harlan and Rita Temple to raise money for students in the occupational therapy field after Harlan was diagnosed with cerebral palsy and lost most of the motor function in his body.
Harlan and Rita visit the race every year to meet the students to chat with them and continue growing a bond.
"It's a fun thing to get together and I really enjoy getting to meet the students," Harlan said.
The money raised from the event is put towards a scholarship for second-year students in the occupational therapy field from USD or Lake Area Tech.
The event is very important to those with anyone with disorders that affect motor function and those who are in the occupational therapy field.
"It's all to support our students as a scholarship fund as well as a time to come together in fellowship and bring everyone together to share what it's all about," said Carolyn Blatchford, the event organizer for the race.
The event saw a slight increase this year in participants
"Usually we get about 30 runners and this year we had 40 and we get many more donations from individuals and businesses," Blatchford said.
If you would like to learn more about the occupational program you can visit their site at aotf.org/Scholarships
Photo Credit: Sydney Kolln | The Volante