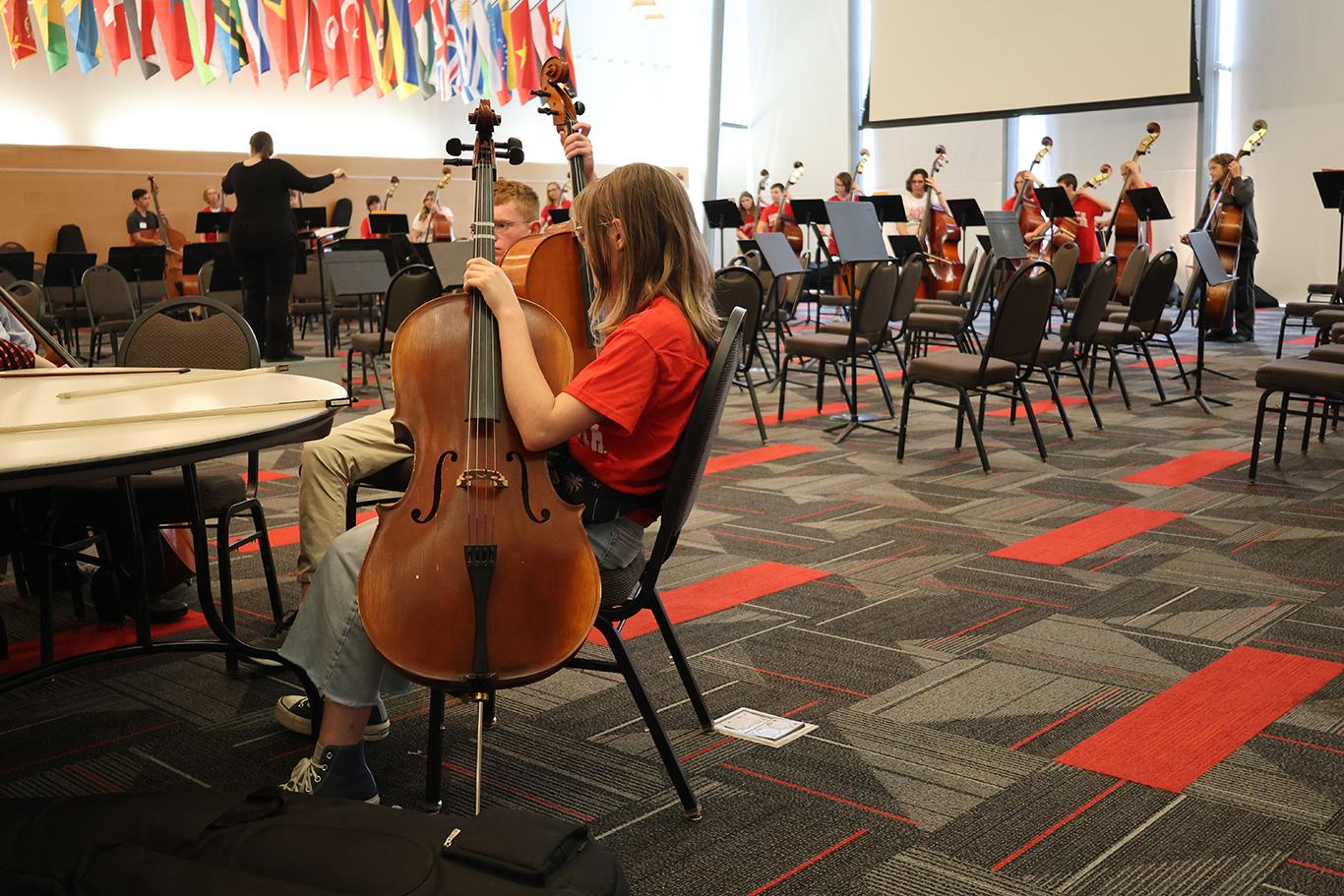 1 min read
Third Annual Cello/Bass Day at USD
Sept. 19 is the third annual Cello/Bass Day at the University of South Dakota. This event will allow middle school and high school students to come and learn together in a communal setting with other string players.
Cello/Bass Day was started by Sonja Kraus, the assistant professor of cello and bass at USD. The event offers opportunities for students to connect for a full day of playing in ensembles, as well as participate in other fun activities planned by Kraus.
"We are visiting the National Music Museum, which has just recently re-opened their doors, and it's incredible," Kraus said.
After the full day of practice, a recital will be held for the visiting students. This year, the students will be accompanied by special guest artist Stephanie March, the principal cellist of the Sioux City Orchestra.
"She's an incredible cellist," Kraus said. "She works hard, and you can just tell she's an incredible artist."
The event was created and is run by Kraus with the help of her students in the music department. The admissions department also helps aid the event financially, providing lunch and t-shirts for the students.
"My students are basically the rest of the staff; they learn how it is to run a festival. It's a collaboration between the music department and admissions," Kraus said.
The Cellobration will be held three days later on Sept. 22. This event will include performances of two group pieces, two cello quartets, and two cello duets with Kraus and March.
Kraus said, "That's a concert I hope that no one misses who loves cello music or just music in general."
Photo Credit: Madison Martinez | The Volante