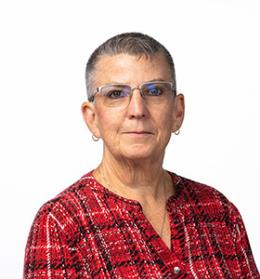 2 mins read
New Dean of Students Amid Campus Restructure
After more than 10 years of service, Kim Grieve has left her role as dean of students at USD. Kate Fitzgerald, former housing director, has taken over the position in addition to serving as assistant vice president for student support services.
According to her LinkedIn profile, Grieve began as vice president of student affairs and dean of students in March of 2014. Grieve updated her profile to reflect that she has left USD and is now the interim associate vice president for student services and enrollment management at South Dakota State University as of July 2023. This is consistent with South Dakota State University's website, which also lists her as "special assistant to the vice president."
While university officials declined to comment on the reasoning behind Grieve's departure, she received a pay raise when switching universities. According to meeting minutes from a 2019 Board of Regents meeting, Grieve was making $165 thousand annually. She now makes over $185 thousand annually, according to the South Dakota Government's pay-transparency website.
Scott Pohlson, vice president of enrollment, marketing, university relations and student services, said that Fitzgerald felt like a natural fit for the position, given her history in housing. According to Fitzgerald's LinkedIn profile, she began as USD's housing director in June of 2019.
"Kate [Fitzgerald] has a long history on the student side of things, so when we were looking at the realignment, she was someone that I was very focused on," Pohlson said. "I think Kate rings an experience, frankly, of a Big Ten school and how housing works there and even some of the resources that come with that, which is great for us."
Pohlson also explained that the university went through a realignment over the summer.
"[We] pulled together a model that a lot of other campuses are using, which is to pull together enrollment services, not so much marketing necessarily, and student services. We're not so big that those three things couldn't be pulled together," Paulson said. "Really, the whole goal of it was to coordinate how we communicate with students and how we lift up a lot of the student resources that, I think, at times get swept under."
Pohlson said he hopes the changes will better suit the university than the old structure.
"The realignment was structured to help us think progressively about the future while also maintaining the traditional pieces like housing, mental health services, disability services, all the things that are critical to a student's success," Pohlson said.  
Photo Credit: Submitted | The Volante