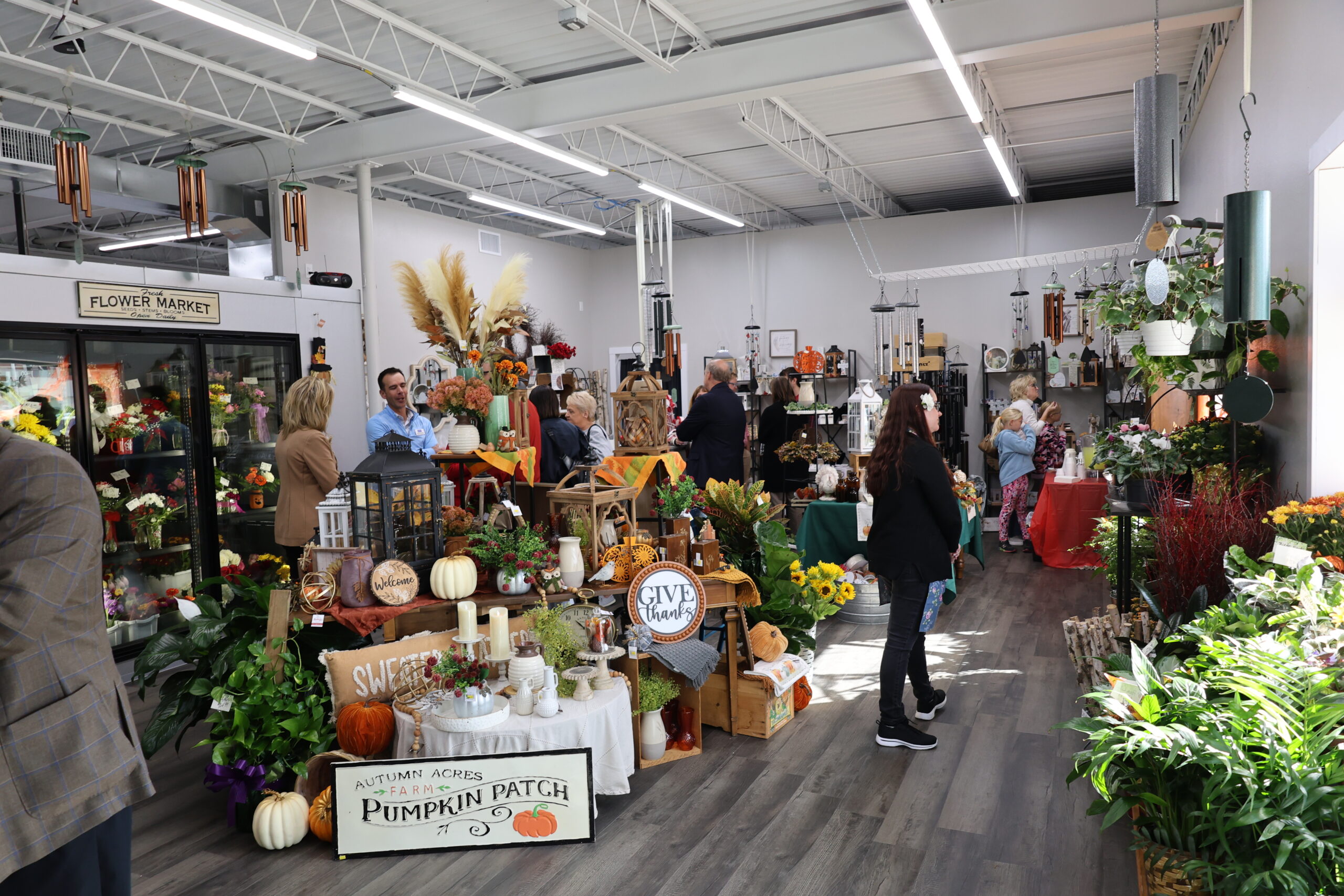 2 mins read
Yankton Flower Shop Opens New Location in Vermillion
The ribbon cutting ceremony for Pied Piper Flower and Gifts occurred this past Friday, Oct. 6. The shop has been in Yankton for a few years and has now expanded to Vermillion.
Pied Piper is owned by Becky and Jody Frye who purchased the business in Aug. 2018. Vermillion is their third location, after Hometown Floral and Gifts in Tyndall, SD, and Pied Piper in Yankton.
"We owned the store in Yankton, and we had a lot of Vermillion people coming over and saying we needed to open a location here because the town was lacking," Becky Frye said.
Manyl customers packed the shop on Oct. 6 to celebrate and check out the new business.
"We've had customers from Vermillion traveling to Yankton and we've delivered to Vermillion for many years," Jody Frye said. "What changed it for us was when customers said "Why don't you just have a store in Vermillion?""
The store was originally opened by Jim and Kathleen Piper. The name Pied Piper came from them over 40 years ago. The establishment's history is why the Fryes decided to keep the name.
"We just looked for something we would enjoy. So when we saw it for sale, we decided it would be a good fit," Becky Frye said.
The business carries fresh flowers, plants and a wide variety of gifts. They also do custom designs and delivery.
"We specialize in weddings and funeral work, but we do everything," Becky Frye said.
According to the Fryes, the city of Vermillion has been very welcoming to the shop, and it is hopeful to see growth. The Vermillion Chamber has been instrumental in getting the business going.
"We've had wonderful contractors and wonderful leaseholders, no struggles," Becky Frye said. "It was pretty seamless."
Over the years, Jody Frye said that she didn't expect the business to grow as much as it has but she enjoyed it this far.
"We didn't expect it to grow as it has but we're enjoying it," Jody Frye said. "We just enjoy the customers, the community and all the places we go to meet people. We just love what we are doing now. It kind of just keeps us going."
Photo Credit: The Volante | Nathan DeGreef