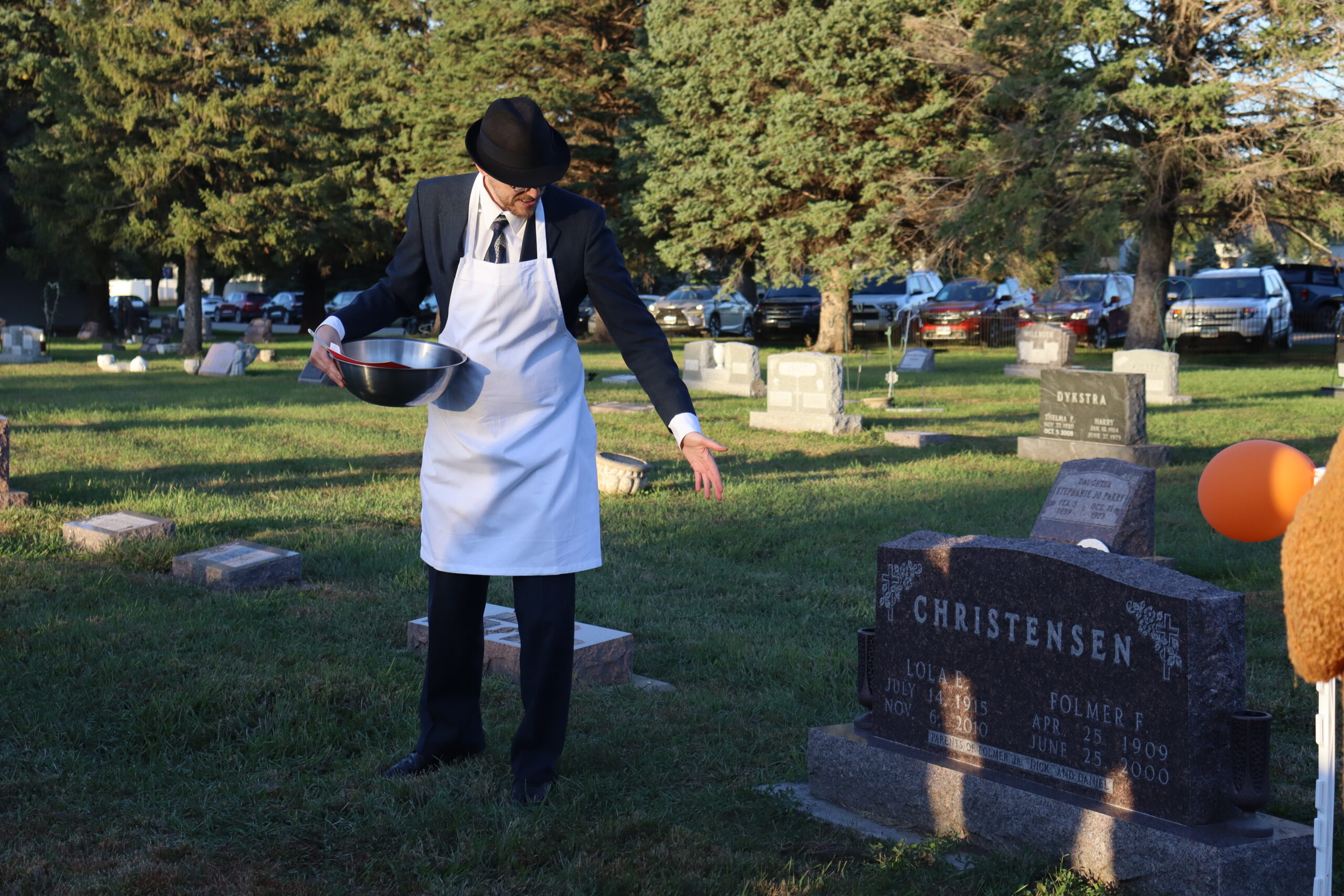 2 mins read
Clay County Historical Society Presents "Getting Down to Business" 
The Clay County Historical Society held their sixth annual Spoken History Cemetery Tour on Oct. 9. The theme for this year was "Getting Down to Business."
Joni Freidel, who is the chairperson for the event, has been working for the Spoken History Cemetery Tour since it first started.
"It actually started years ago," Freidel said. "We just knew that there was a lot of history in Clay County. It was a great way to promote not only the mission of the Historical Society, but also to spike interest and tell people's stories."
Each year, five people that are buried in the Bluff View Cemetery are chosen by a committee to have their stories shared with the community.
"There is a committee and each one of us takes a person," Freidel said. "We research that person, so we look at obituaries and documents. I spent some time on ancestary.com to make sure that we have family connections correct. People hunt to put together the life story of the people that we are portraying."
One of the people selected this year was Folmer F. Christensen. He worked as a baker in Jacobson's Bakery in 1929. Royce Miller, a first-time volunteer, took on the role of Folmer and shared his life story.
"(Folmer F. Christensen) was a very solid and down to earth character that ran a bakery for 40 years and ran it well," Miller said. "I think it's interesting to know stories and the more that we connect to each other, it's always better."
The Clay County Historical Society was established to promote and preserve the history of Clay County. With the Spoken History Tour, they can make sure that history isn't lost.
"I heard this quote that "The first time you die is when they bury you, and the last time you die is when nobody ever says your name again," Freidel said. "I take that to heart a little bit. I really love the fact that these people are still alive in the heart's of our community."
For more information about the Clay County Historical Society and their future events, check out their Facebook page at https://www.facebook.com/claysdhistory/.
Photo Credit: The Volante | Sydney Kolln