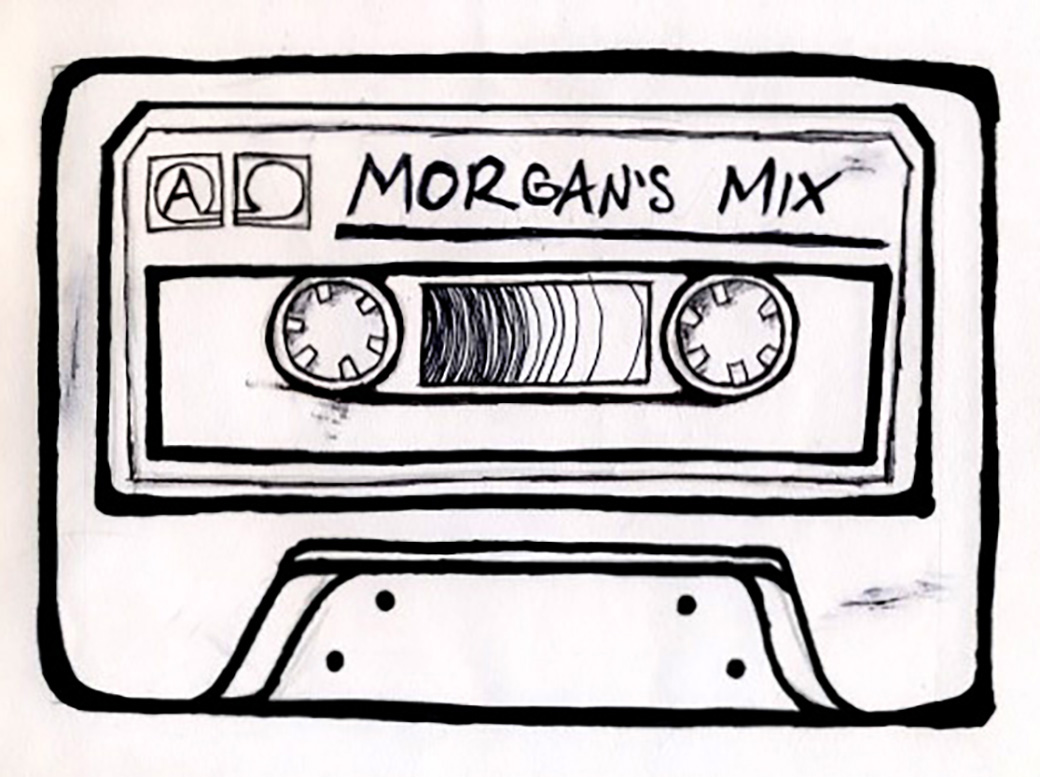 5 mins read
Morgan's Mix: Hinds drop 'I Don't Run,' turn a corner with their sunny, relatable sound
If I had a turntable, I'd be running to the record store to buy Hinds' latest album "I Don't Run."
Hinds, a Spanish lo-fi band, have made their way from demos in 2014 to sunny lo-fi chords in 2016 with the release of "Leave Me Alone," and now they've found a whole new brand of indie rock with their latest release "I Don't Run," released April 6.
I started listening to Hinds in 2016 with "Leave Me Alone," and I found their sunny sound relatable and beautiful, but now the band has turned another corner.
I was hyped for the release of "I Don't Run" ever since Hinds dropped the single "New For You" in January. The song's hooks were stuck in my head for weeks, and it's still one of my favorites on the record, along with "The Club." Who can't relate to the lovely lyrics: "I want to be somebody new for you… I only want to dream if you're by my side."
Hinds stopped my heart when they dropped "The Club," a song band members referenced in an interview with Consequence of Sound as "more Hinds than Hinds themselves." 
They said they couldn't believe they hadn't written a song like this before this album. It is the essence of the band in a song: dual guitars, subliminal bass, Amber Grimbergen's jubilant drums and romantic, adventurous lyrics from both lead singers Carlotta Cosials and Ana Perrote.
Just weeks before the album's release, Hinds finally let fans hear "Finally Floating." This electric song showcased advanced instrumentation from the band before the album's release and nodded to what fans could expect from the album.
The most exciting change to Hinds' sound comes from the sixth song, "Tester." "Tester" sounds like a rough cut of audio at first, but by the time I got to the chorus of the song, I knew this could be the soundtrack of my summer. It's so energetic, a pop song infused with bits of feminine punk energy.
I love the grittier sounds Hinds get on both their guitars and Ade Martin's bass at around three minutes into the song. I can tell this is something new for them, and I hope they keep pursuing the darker sounds like these, too. They repeat in the song "should I've known you were banging her?" and we know this is a song about a cheater, but Hinds keeps it light and sing from the heart.
Delicious second song "Soberland" showcases Hinds' candid songwriting. In the COS interview, Hinds said it's about falling in love with funny characters in life. Listeners can hear the love and heartbreak in the lyrics, and a reflection of those emotions in each chord.
"Linda" is the light and chill, but still very intimate and emotional song the album needed after the intensely romantic "Soberland." One can almost hear the tears in Cosial's and Perrote's voices as they sing.
Faint echoes of earlier releases from the band, like "Chili Town" and "Castigadas En El Granero," can be heard on tracks like "Echoing My Name," which is a fun love song, and "To The Morning Light," which exudes Hinds' feelings of frustrations.
Both great songs, "I Feel Cold But I Feel More," is a somber lullaby, and "Ma Nuit" is a cold acoustic track.
"Rookie" starts off with lively, luminous chords, and I could predict Hinds ending a live set with this kind of song for its energetic nature.
Since I've been so connected to this band through my young adulthood, it feels like I really know Cosials, Perrote, drummer Amber Grimbergen and Martin. For this reason, I'm so proud of them for achieving this new sound.
Hinds are proud of themselves too. In many videos and posts on their social media pages, they talk about how they're doing something new. Martin found a new way to strum on her bass, much like that of a guitar. Grimbergen realizes they've taken a big step. Cosials expresses how happy she is with the band, and how hard they've had to fight to be respected as artists, and as female artists, in the male-dominated world of indie-rock.
As a fan of indie music, it's relatable to me to hear their songs and hear myself and my own experiences reflected in their lyrics. It's also relatable to hear Perrote explain that music isn't just a phase in a woman's life.
Again, Hinds are crushing it. I hope they keep staying true to themselves and their craft. Hinds are artists who push themselves in their sound, playing with their instrumentation and more raw, relatable themes in their music. Hinds have also pushed themselves in the indie music industry and made a name for themselves, and their success is evident. Rock on!