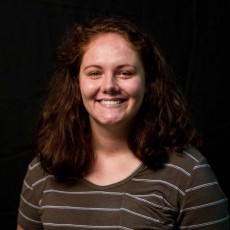 5 mins read
Misogyny and misconduct in music scenes
The Orwells, Real Estate, Pinegrove, PWR BTTM and even the former Sioux Falls band Grobe.
What do each of these bands have in common, besides quickly rising to indie fame in recent years?
At least one or more of its members has been accused of sexual harassment, misconduct, or even abuse or assault.
It's time bands, musicians and performers, at any level of fame, stop abusing their power and start checking their behavior.
The Orwells' Mario Cuomo, Henry and Grant Brinner were accused in recent days via a widely-shared Google Doc compiling comments, messages and photos from former fans of the band who experienced negative sexual encounters, including sexual assault and coercion. Even song lyrics from the band are potentially damning, including references to killing and hanging women.
More than a year ago, former Real Estate guitarist Matt Mondanile was dismissed from the band amidst allegations of sexual misconduct, according to Spin and Pitchfork.
Pinegrove announced the band would be "taking some time off" when frontman Evan Stephens Hall was accused of sexual coercion by former fans.
PWR BTTM's music was pulled from several streaming services when Ben Hopkins was accused by a fan of sexual assault.
Grobe canceled several of its' shows when bassist Ross Penning was accused of sexual misconduct and coercion by several members of the Midwest DIY music scene, later tweeting that he would be closing his record label Head Above Water Records.
Several days later, it was also revealed via a Facebook post that former Grobe frontman Peter Marsh would send unsolicited nude photos to fans of his previous Sioux Falls band Stay Lucky. Marsh did not deny the claim in the comment section of the post.
Agnes Dieter, a member of the Morris, Minnesota music scene and one of Penning's accusers, tweeted "(Ross Penning is) someone who's in bands, books shows, has a record label, attends shows, and is extremely present in the music scene, which is supposed to be a safe place for all people."
What Dieter references in this part of her tweet is a power dynamic at play between performer and fan, evident in many of these touring bands' allegations.
Music scenes are meant to be safe spaces for women, and people of all genders. These are spaces where people are encouraged to express themselves, hone their musical crafts and socialize with like-minded people.
Violence against women is such a prevalent problem, especially so in many music communities. Venues, music scene veterans and the music community at-large are always quick to shun those accused of sexual misconduct, racism or other forms of violence, because these music communities are meant to be safe spaces.
This is why DIY house venues like The Ox in Sioux City uphold the same values at every show: "no drinking, no drugs, no fighting, no racism, no sexism, no homophobia and no transphobia." This is why so many well-established venues will drop a problematic touring band from a show's lineup at the drop of a hat.
It's simple: music scenes are meant to be safe spaces. That's why people in these circles are, or should be, so quick to boot anyone who exhibits signs of racism, heterosexism, violence or other problematic behavior.
Supporting good, unproblematic local music scenes, and local musicians, is easy. For the Midwest, local means everything from a Vermillion band, like Baby D, to a band like Free Truman all the way from Moorhead, Minnesota.
To improve safe music scenes, it's important to encourage more than just white, cis and male voices to join in music. As the beloved Spanish band Hinds once said, "more girls in the crowd, more girls on stage." Representation encourages more populations than just the average all-male four-piece to have a voice in music.
It's time we, as a music community in the Midwest, start pushing more women, more nonbinary and trans people, more people of color and more unheard voices, to create music and speak out in the music scene. It's been a long time coming.
To support unproblematic local musicians without even leaving Vermillion, an easy recommendation is USD's first ever music festival to promote sexual assault awareness. Mark your calendars for Friday, Sept. 21 for 1 Blue String. This cause asks guitarists to replace one string with a blue string for male sexual assault survivors.
The festival will feature the following local musicians: Humbletown, Beard, Would You Kindly?, The Clutch, Her Grace, High Howlers, Spleen Diva and Marcus Destin.