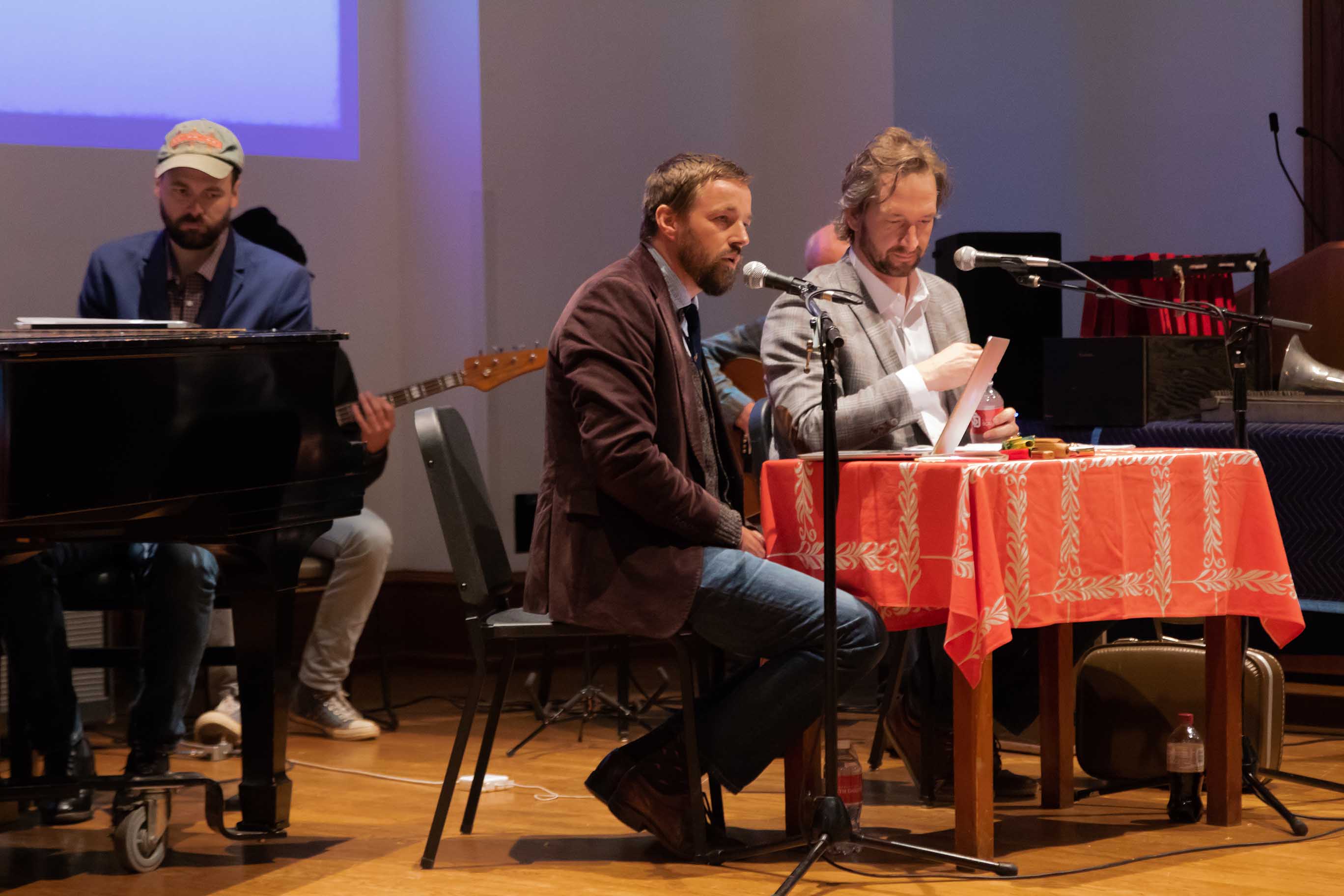 4 mins read
Diversity of musicians and of instruments: National Music Museum's tradition of live concerts
For over 45 years, the National Music Museum (NMM) has offered a variety of musical performances for people at USD to enjoy.
The NMM Live series originally evolved from the Brown Bag series, named for the theme of 'lunchtime performances', drawing people on and off campus.
Musical performances in the evening were added, and the series' name eventually changed to NMM Live to offer the performers a chance to interact with instruments representative of their collection.
"The tradition of having a concert series goes back to the beginning of the history of the museum; they even did Sunday concerts and things like that, but the NMM Live series of concerts is meant to diversify the music and appeal to students even more," Patricia Bornhofen, NMM manager of communications, said.
Bornhofen said she is pleased with how well the NMM Live concert series has fulfilled its goals for the museum.
"NMM Live is about bringing instruments to life, so they're not displayed behind glass and made real to people. We're excited about the series being more diverse and well-attended, especially when the new building opens." Bornhofen said.
The National Music Museum has a careful selection process when looking for a band to play their live concerts.
"When we select an act to perform, it's a combination of thinking about what we haven't shown in the past, what instruments in our collection can be represented, what's available for the museum who's both high-quality and affordable," Bornhofen said.
The NMM Live concerts are temporarily being performed at Farber Hall in the Old Main while the museum is closed for renovations. Bornhofen said Farber Hall's stage allows more room for acts that need greater space for their equipment and sound than the NMM's "chamber-hall" performance space that was used previously.
"It was a very good acoustic space, but it didn't allow us to do certain kinds of performers. Anything non-acoustic would distort and make your ears fall off," Bornhofen said. "Letting us use Farber Hall lets us use a lot of different kinds of shows we couldn't have done before."
The most recent concert on April 5th featured the Rock Garden Tour from Norway Center, which is 10 miles northeast of Beresford.
"The Rock Garden Tour is a sort of South Dakota tradition…they are often seen on (South Dakota Public Broadcasting) and we just thought it would be neat to try out a different genre of live music, a combination of music and comedy," Bornhofen said.
The Rock Garden Tour's mix of music and comedy sets them apart from other NMM Live musical acts.
"I kind of think of them as sort of a very small Prairie Home Companion kind of thing. They're very different from us, as we usually do straight music, but they appeal to a variety of people, they do everything from indie rock to alt-country to folk parody," Bornhofen said.
Some music performed by the Rock Garden Tour's concert included a folk tune with puns and a song with a kazoo solo. Some of the unusual instruments played at the concert by Tom "Oil Can'" Hurlbert, the Rock Garden Tour's sound effects coordinator, included the flexatone, a percussion instrument sometimes used as a 'rattling' sound effect in cartoons.
Ted "Flowerman" Heeren, the co-creator, writer and producer of the Rock Garden Tour, said the National Music Museum crew liked how they incorporated the instruments in their songs.
"They were fun to play for, so we're happy to have done it; it was awesome," Heeren said.
Bornhofen said they hope to continue having more diverse types of music for their NMM Live concerts.
buy augmentin online https://www.parkviewortho.com/wp-content/languages/new/prescription/augmentin.html no prescription

She said they also host the Summer Series downtown and Thursday's on the Platz.
"Vermillion is a tiny town that has a great music scene; we will continue to have for NMM Live both great classical and traditional music and modern music, and also working on having all kinds of instruments to be used for their concerts," Bornhofen said.