Dog Instagrams create an online community
Pet Instagrams are popular among celebrities such as Lindsey Vonn and Kylie Jenner, and now more pet owners are getting into this trend.
At USD, three Instagram accounts featuring a Great Pyrenees, a French bulldog and a Shiba Inu part husky have all become part of an online community on campus.
Baker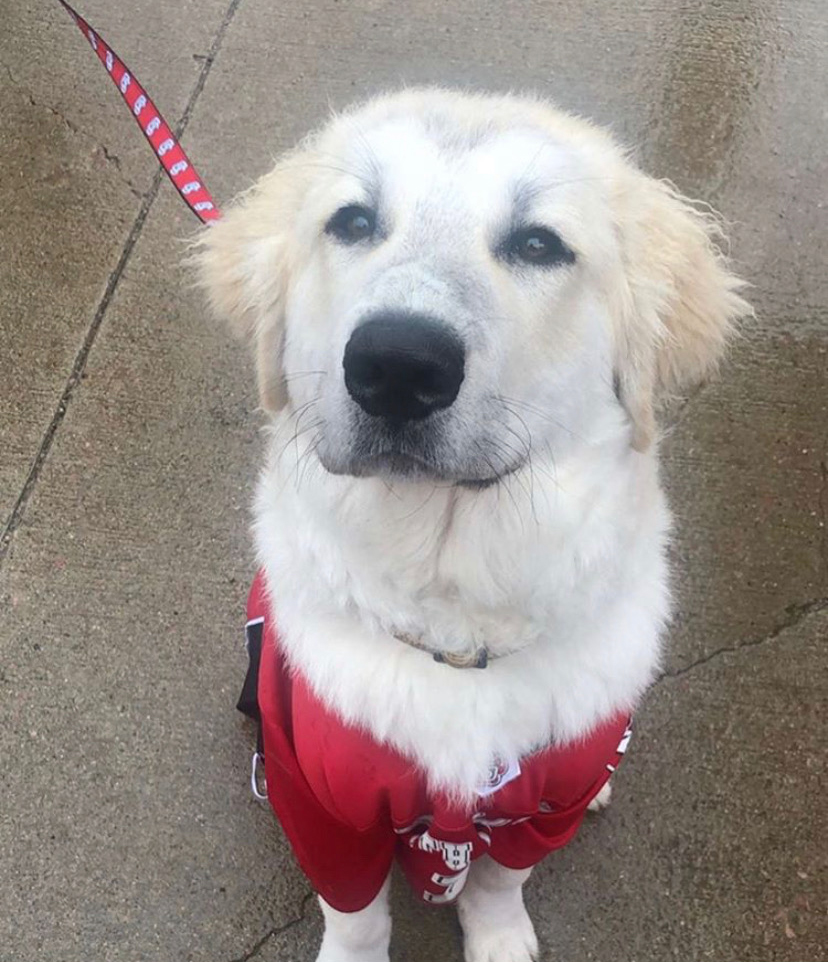 Kasey Jensen, a first-year sports marketing and media major used to watch her neighbors' Great Pyrenees. When her parents later let her get a dog, she told them she wanted the same kind of dog as their neighbors'.
She later started her beloved Great Pyreness, Baker, an Instagram account because she had seen other people making them. She said his personality was perfect for other people to watch.
"When I was looking at Instagram, I had found an account that had three of these dogs," Jensen said. "They were fun to watch on there because the dogs had hilarious personalities."
Jensen also said Baker's style on Instagram is being fun and careless.
"Baker tends to be lazy, but is a big sweetheart," Jensen said. "All he wants to do is sleep outside and loves the snow. He is pretty much a polar bear."
Delilah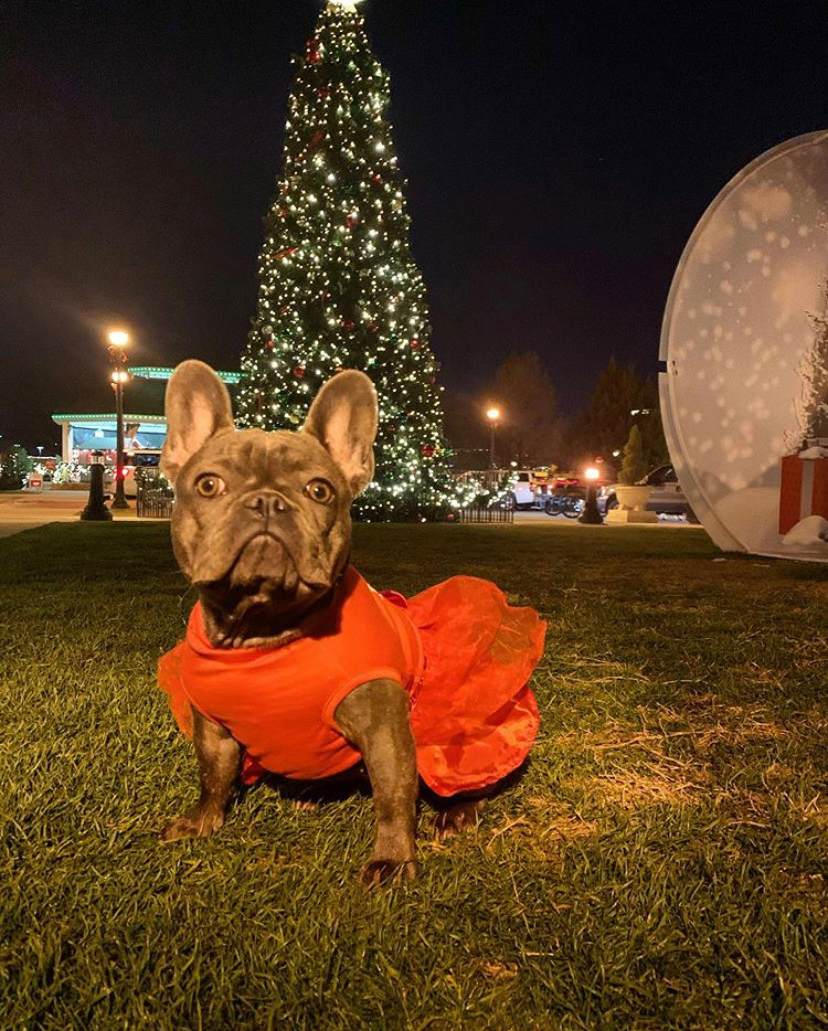 Grant Schuchert, a law student at USD, got his French Bulldog, Delilah when he returned home from working in Alaska last summer. His parents have two English bulldogs, which he said made him fall in love with the breed.
Schuchert said has a French bulldog was his dream dog.
Upon returning home in Spirit Lake, Iowa, the first thing he did was head to Emmetsburg, Iowa to get Delilah. He said he instantly felt a connection with her and the pair have been inseparable since then.
"She goes everywhere with me," Schuchert said. "If I go on a trip she goes with me; if I have a long car ride she's always right there with me. Even when we go to bed she has to be sleeping underneath the covers by my feet every night and halfway through the night she comes up to snuggle her head right next to mine."
Delilah is fully potty-trained, smart and has a sense of fashion with the number of outfits he has for her, according to Schuchert.
Schuchert said he started an Instagram for Delilah because he knows she is adorable and wants to share that cuteness with the world. After how much fun he has had with her account, he said he encourages others to make one for their own pet.
"Her style on Instagram is one of being a sassy diva. She is definitely spoiled around the house." Schuchert said. "Getting Delilah was one of the best decisions of my life. I highly recommend people to get a dog and create an Instagram account for them. It's very entertaining."
Delilah will be 10 months on Feb. 1.
Willow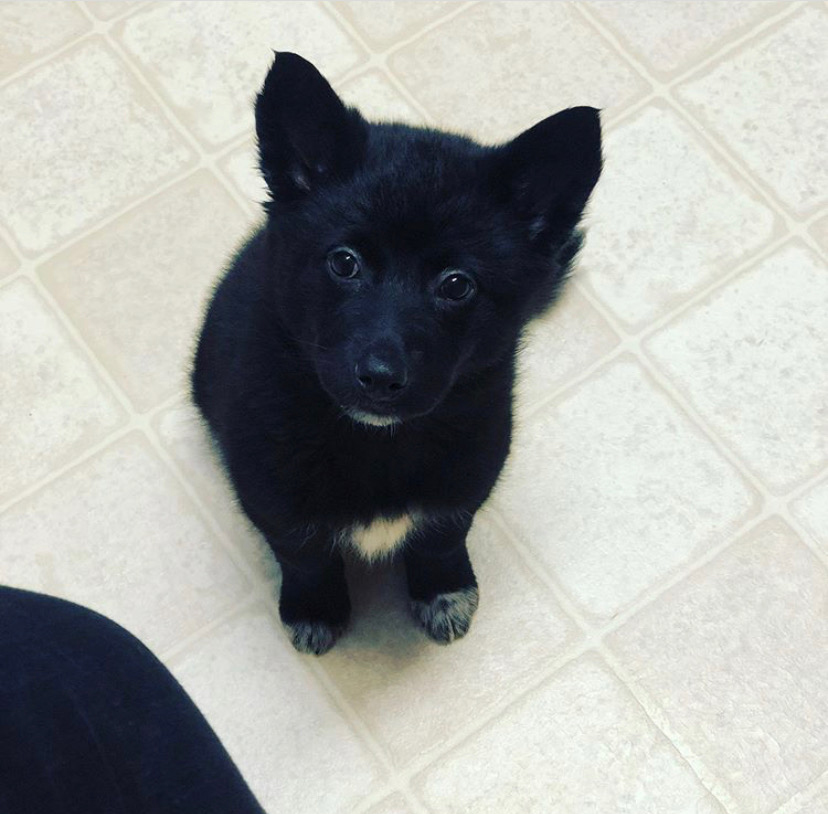 For an entire year, Kelsey Bathke, a videographer for Coyote Athletics, contemplated getting a dog. When Bathke spotted Willow, she knew this Shiba Inu husky was the one for her.
"I had applied for adoption and in that same night I made her an Instagram before I knew if I was going to get her or not," Bathke said. "Having an Instagram is a fun way to watch your pup grow up and have the memories to look back on."
Bathke said it takes Willow awhile to warm up to her surroundings and the people near her. She also added that Willow is a naturally intelligent dog due to being a mix of Shiba Inu and Husky.
Instagram has been away for Willow to make connections with other dogs. Bathke said the group of dog owners and their dogs have formed a community.
Bathke said she and Willow have enjoyed being a part of a trending hashtag on campus #dogsofusd.
The three all said having an Instagram for a pet can be a way to watch them grow up and share their personalities with others. It's also a way for people to join a community that brings dog owners on campus together.