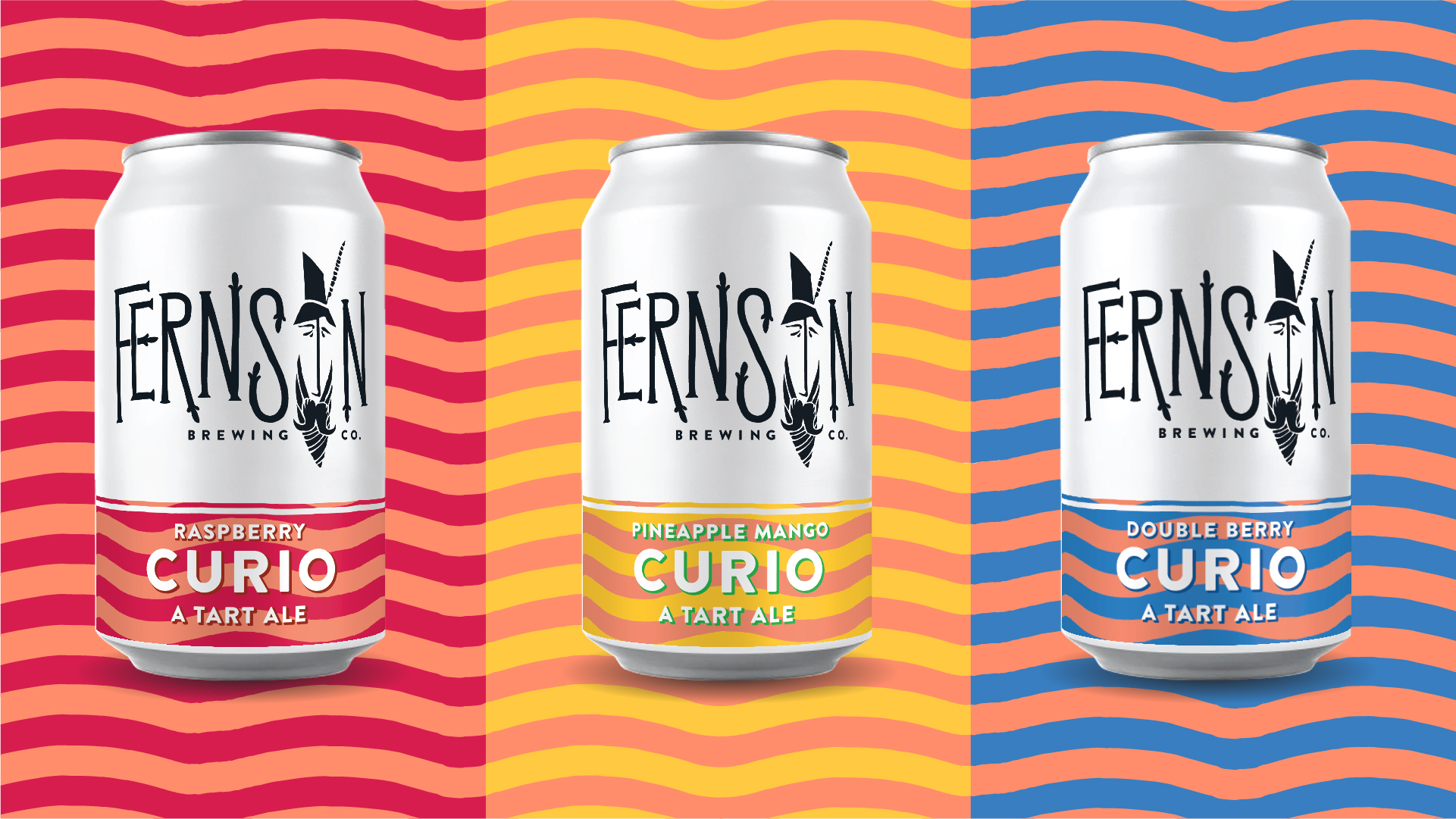 3 mins read
Professor brews graphic design in the classroom and the taproom
Academics and alcohol may not always be the best brew, but in professor Mitch Torbert's case, it is a match made in the taproom.
Torbert is a professor of graphic design and is the graphic designer for the Sioux Falls native, Fernson Brewing Company.
After earning his bachelor's degree in printmaking at South Dakota State University he came to USD for his master's degree.
Though Torbert went to SDSU, he said he believes art blurs the lines of the infamous rivalry with USD.
"The art world is a very tight-knit community and there is something so energetic about education," Torbet said.
Soon after he combined his passions for beer and art, Tobert started at Fernson and in 2015 became their in-house graphic designer.
"I started in the taproom and did small design projects until about 2016 when I decided to move into the graphic design position," Torbert said.
Torbert is teaching publication design this semester at USD. He began teaching at SDSU in 2016 and said he really enjoyed the environment of teaching. This is a new class for Torbert and he said he looks to engage students in all aspects of publication.
"I am trying to equip my students with experience in print-based designs in all types of fields and mediums," Torbert said.
Students in publication design focus on creating designs that are intended for print media, but that doesn't just mean paper. His students are learning how print media in 2020 expands beyond newspapers and magazines to nontraditional forms, such as beer cans.
Junior graphic design major Jenna Kari is in Torbert's publication design class and sees his work in a professional design setting beneficial to her overall learning experience.
"Learning from someone who has actual experience in a professional setting is awesome and very helpful," Kari said.
At Fernson, Torbert designs all the products for the brewery. His work can be found on all the cans, bottles and labels of a Fernson beer.
"I have a lot of passion for beer and images," Torbert said, "I also really love the idea of taking an idea and placing it on a physical thing, in this case, a beer can."
Torbert said beer presents a world of endeavor as he looks to design each new brew for Fernson. Torbert said he prides himself on being an expert on beer as well as his art.
"Graphic design is so much more effective when it has something to cling on it and I enjoy beer and the arena I get to play in," Torbert said.
As a local brewery, Fernson has partnership projects that connect brews directly with Sioux Falls icons. Batches such as "Zoo Brew" benefit the Great Plains Zoo and Delbridge Museum of Natural History. "Wedge" supports Sanford International. Each beer features designs incorporating both the beer and the cause.
Torbert also said he enjoys being able to share his passions for art and beer in the classroom and the taproom.
"One thing I have learned while working in the beer industry that great beer is not unique, but finding a specific and unique design in the market is one of the most important aspects," Torbert said.