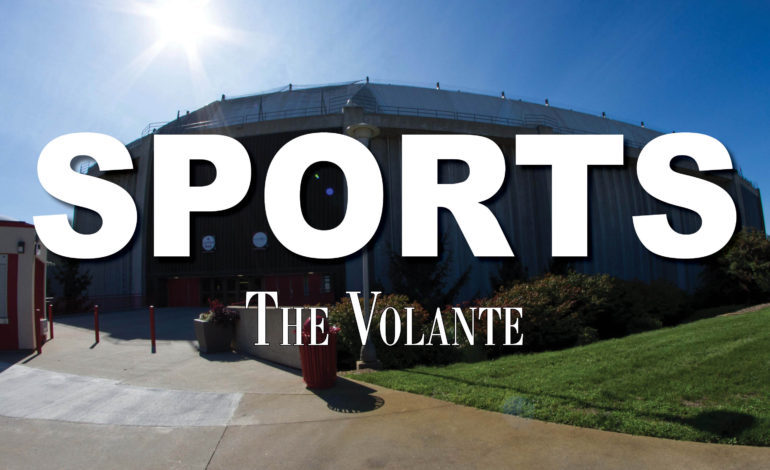 3 mins read
Dakota Realty Alumni Track Meet preview
South Dakota's home indoor track meet will include numerous nationally ranked athletes, in-state rivalries and conference foes.
Both the men and women are coming off a tied for a second-place finish in Nebraska's Adidas Classic, and are looking for a win in the DakotaDome next weekend.
The Coyotes are hosting 12 to 15 teams including the likes of South Dakota State, Omaha, Mount Marty, Morningside and Dakota Wesleyan, Coach Lucky Huber said.
Success has been abundant over the past few years for the Coyotes and Huber said he attributes this success to the university's updated facilities and the group of kids who surround him.
"Having an outdoor track to show recruits and the new weight room helped," Huber said. "We have constantly been building, getting a little better each year and we seem to be at a spot right now where we have a lot of really good kids."
Although the newer facilities help recruit better athletes, Huber said, it doesn't necessarily cement success for the team. Finding the right kids who fit in well with the community and continually work to achieve success contributes to both the individual and team success, he said.
"A kid who understands that getting a college degree is just as important as running track doesn't always happen at a lot of Division I schools," Huber said. "There are some schools where kids don't go to class, but that doesn't fit in with our model here or with Vermillion."
Equal success in both the classroom and in the track makes a successful kid at USD Huber said.
Since there are 120 kids and many different events for track and field, practices throughout the week look different for each athlete Huber said.
"We try and do things individually for the kids along with working around their schedules," Huber said. "We are here at eight in the morning coaching until six at night to achieve that."
In the midst of all the success, it can be hard to stop and think about what has been accomplished, but Huber said the most satisfying thing for him as a coach is the accomplishments of the team outside of the track.
"I am always really thrilled at the end of the year when we figure out our overall team GPA," Huber said. "Last year our women's team was top ten in the nation for all Division I teams. That is something I take a lot of pride in."
Huber said what he enjoys seeing the most can not be measured by the time on a clock or the numbers on a transcript.
"I love seeing kids who come in and improve and develop," Huber said. "I know if they develop here (in track) they are developing as people too and that's what our overall goal is, just to develop great people that are ready to go out into the world and contribute."
The Coyotes feature a pair of athletes amongst the nations best in their events. Chris Nilsen and Zack Anderson will be competing Saturday afternoon.
Barring a change from the posted schedule, three-time national champion pole vaulter Nilsen will compete on Saturday, Feb. 8 at 3 p.m.
Anderson, a nationally ranked high-jumper, will be competing at 2:15 p.m. on Saturday.
The two-day meet is set to start at 3 p.m. Friday, Feb. 7 and finish with the last event taking place at 4:50 Saturday afternoon.