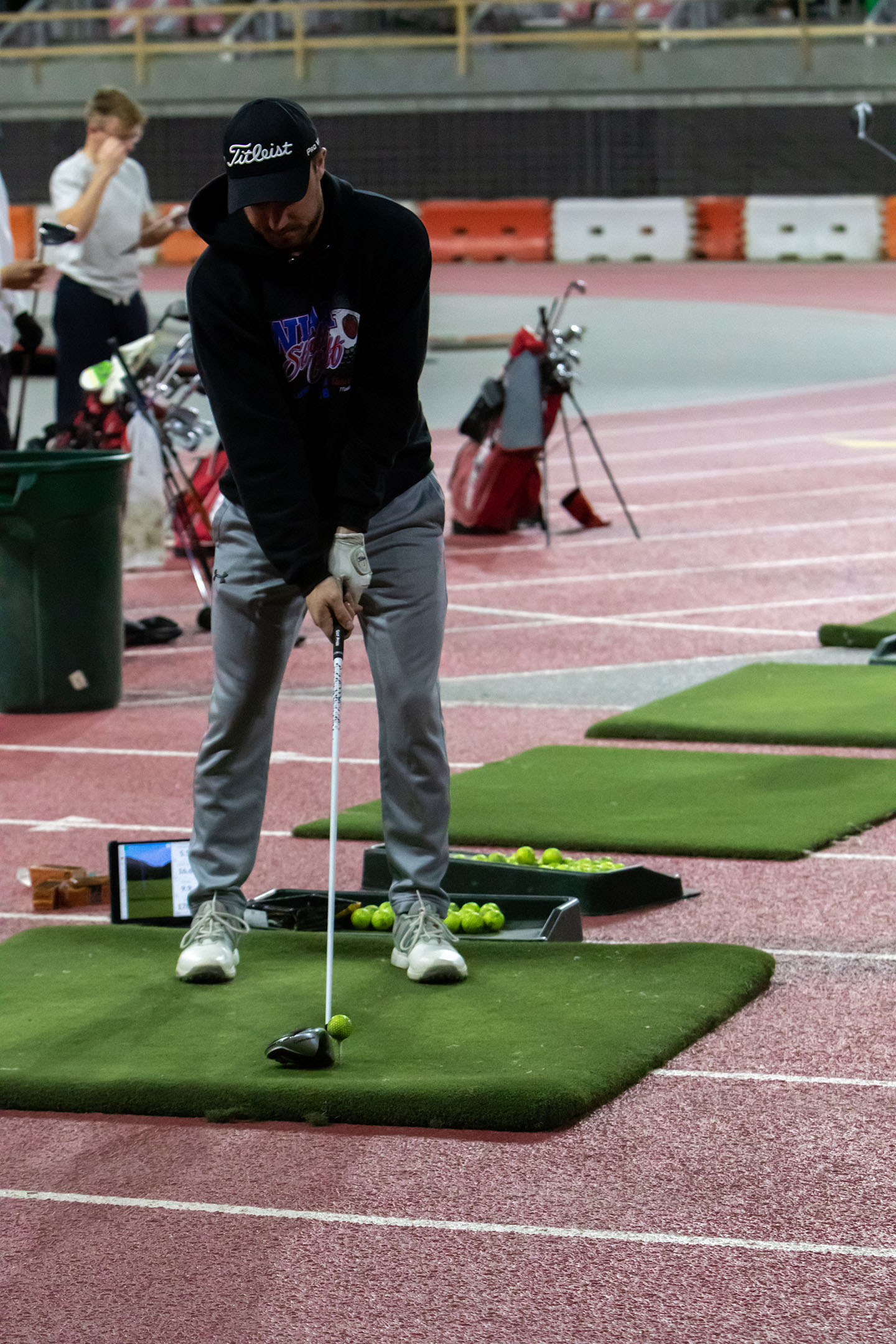 3 mins read
Senior golfer Matt Tolan looks to lead team to Summit League Championship
Hailing from Eau Claire, Wisconsin, senior business major and golfer Matt Tolan was selected as a Summit League Player to Watch.
After shooting an average of 72 during the fall season in 12 rounds of golf Tolan is looking to lead the team to a Summit League championship.
"It's gonna come down to practicing almost every single day and working my butt off to become what I want to be," Tolan said. "Individually the Summit League Championship is the goal, I want to take each tournament one swing at a time."
The Wisconsin State Golf Association Player of the Year 2019, has been a leading scorer all four years for the Coyotes and has competed in 36 consecutive matches.
However, Tolan said hard work is the only way to achieve his goals.
"The last three months we have been really practicing a lot five days a week plus time on our own so lots of guys are getting five to seven hitting sessions in a week, which will really prepare us for outdoor hitting again," Tolan said.
Teammate senior Hunter Paugh has played with Tolan for four years. Paugh said he couldn't ask to train with a better teammate.
"He's determined from the start of practice and workouts until the last minute. Always going above and beyond to be the best. He's motivated the team unlike anyone else," Paugh said.
Paugh said training with Tolan brings a 'who cares, work harder mentality,' every training session.
"He's always hyping guys up and bringing positive energy to our early morning workouts and outdoor practices that often times can be quite cold. He's a natural-born leader who everyone on the team looks up to," Paugh said.
The men's golf team spends weeks traveling to invitations across the country. Following a week in Florida, the team will have a stint in Arizona.
Tolan said, these trips bring the team together.
"That's one of the main team goals, just bringing everybody together and having fun on the trips and to just play our best and see what the result is," Tolan said.
While travel trips bring bonding, Tolan said it also brings critical outdoor playing and focuses on what's to come.
"Up here in South Dakota we haven't been outside in a while to practice," Tolan said. "We were finally able to get a couple of swings in this last week but it's really tough with the winter. Coach keeps counting the days until travel and hopefully, we're playing in May at the conference tournament."
Tolan's career-best in an individual round is 67, while on average he shoots 74 in 12 rounds of golf.
"I can't really focus on the Summit League Tournament right now since we have five tournaments leading up to it," Tolan said. "But individually I'll have to take each shot one at a time and work my butt off to reach my goal of a championship."