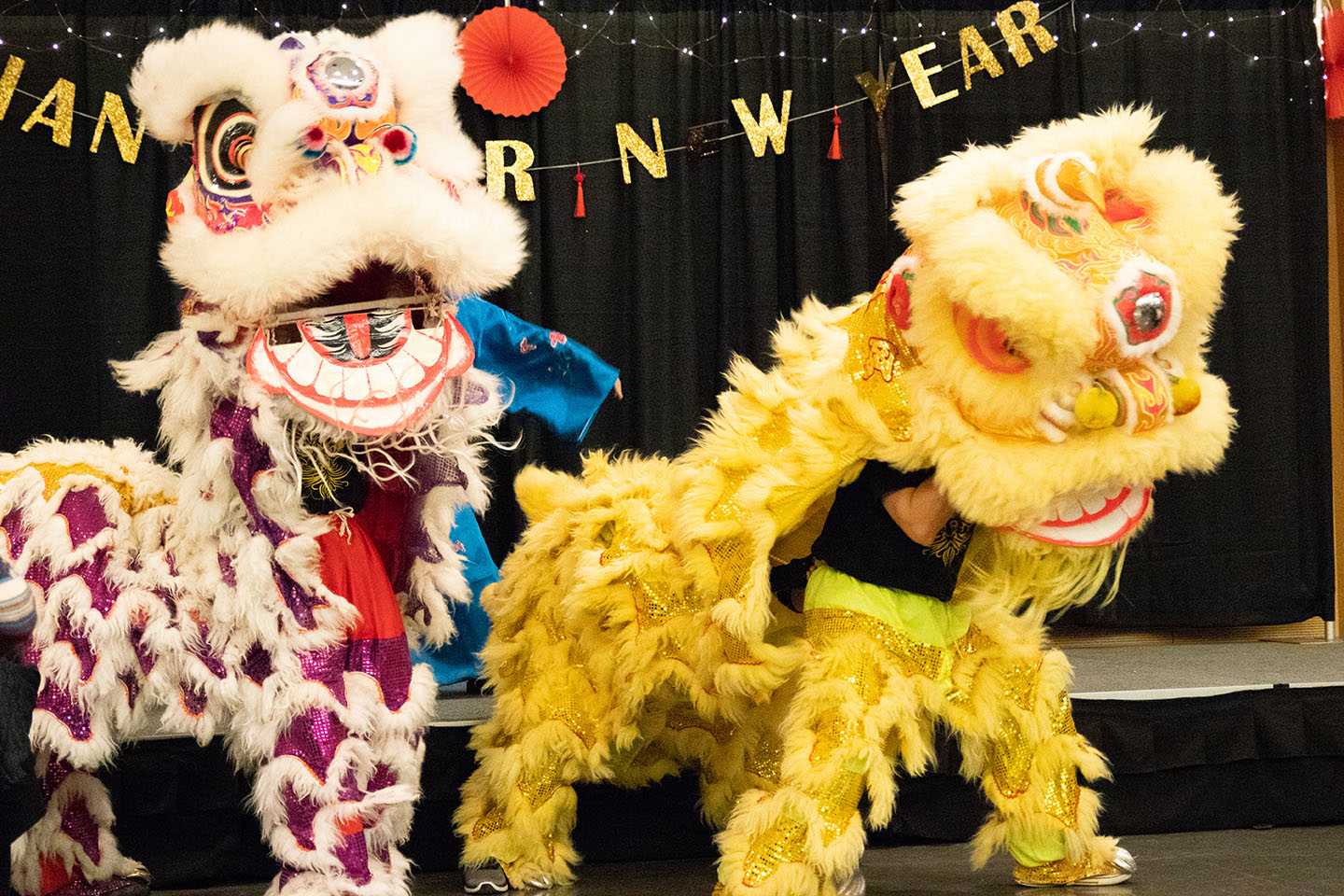 3 mins read
Programming changes come to USD
With social distancing guidelines — mask requirements and limited capacity in spaces across campus — event programming at USD is looking different this year.
The university will continue to host events both large and small, but the styles of programs are changing in order to conform to safety guidelines.
Doug Wagner, director of the Muenster University Center, said most activities in the MUC have either become grab-and-go style — such as Mocktails and Canvas — or adjusted to take place within a limited time frame.
"In the past, (Mocktails and Canvas) has been a sit-down style program, and now we parcel out individual paint cups, individual paint brushes, canvasses and instructions," Wagner said.
The MUC ballroom can currently host 107 people, so it is still available for events that can conform to safety guidelines — however, Wagner said he thinks many student organizations are deciding not to use the space in order to mitigate the spread of the pandemic.
Dean of Students Kim Grieve said the university will continue to have a robust schedule of activities that fulfill safety guidelines.
The university is currently hosting fewer outside speakers and lecturers because, Grieve said, it's difficult to get speakers to travel at the present time.
Grieve said if the Board of Regents risk level increases from three to four, the university will have to rethink some of its events. While some activities may be cancelled, Greive said USD is trying to host as many events as previous years.
"Right now we're really hoping that we can continue to stay at the level we are now, or that we can even go to a level two at some point in time because we know how important it is to students to have the campus experience," Grieve said.
The Center for Diversity and Community, which oversees several large events — including the Ruby Ball, Diwali and Asian Lunar New Year — is also making changes to its programs this year.
Laura Chandler, CDC director, said the CDC limited capacity for its open house event to 15 people at a time. The organization has also moved its Mosaic Leaders Mixers online.
Large events which require the use of the MUC ballroom, Chandler said, will be changed so as to cycle participants in and out.
Events like Diwali and Asian Lunar New Year will become "bazaar" style events, Chandler said. Students will be able to go to the event and visit different stations rather than sit in the ballroom for a prolonged period of time.
Chandler said there are still opportunities for students to meet other students and participate in campus life — they just look different this year.
"We're all just adjusting to this new reality, but I find our students are very resilient," Chandler said. "They care about their health and they care about the health of other community members, and so I think our students are adjusting well."
While on-campus events need to follow safety guidelines, Grieve said the university wants to continue to provide as many activities as possible so students can continue to be involved on campus.
"We're hoping … students will continue to participate in all the activities that we're offering," Grieve said. "We're doing our very best to continue all of those events so everybody has a great experience."