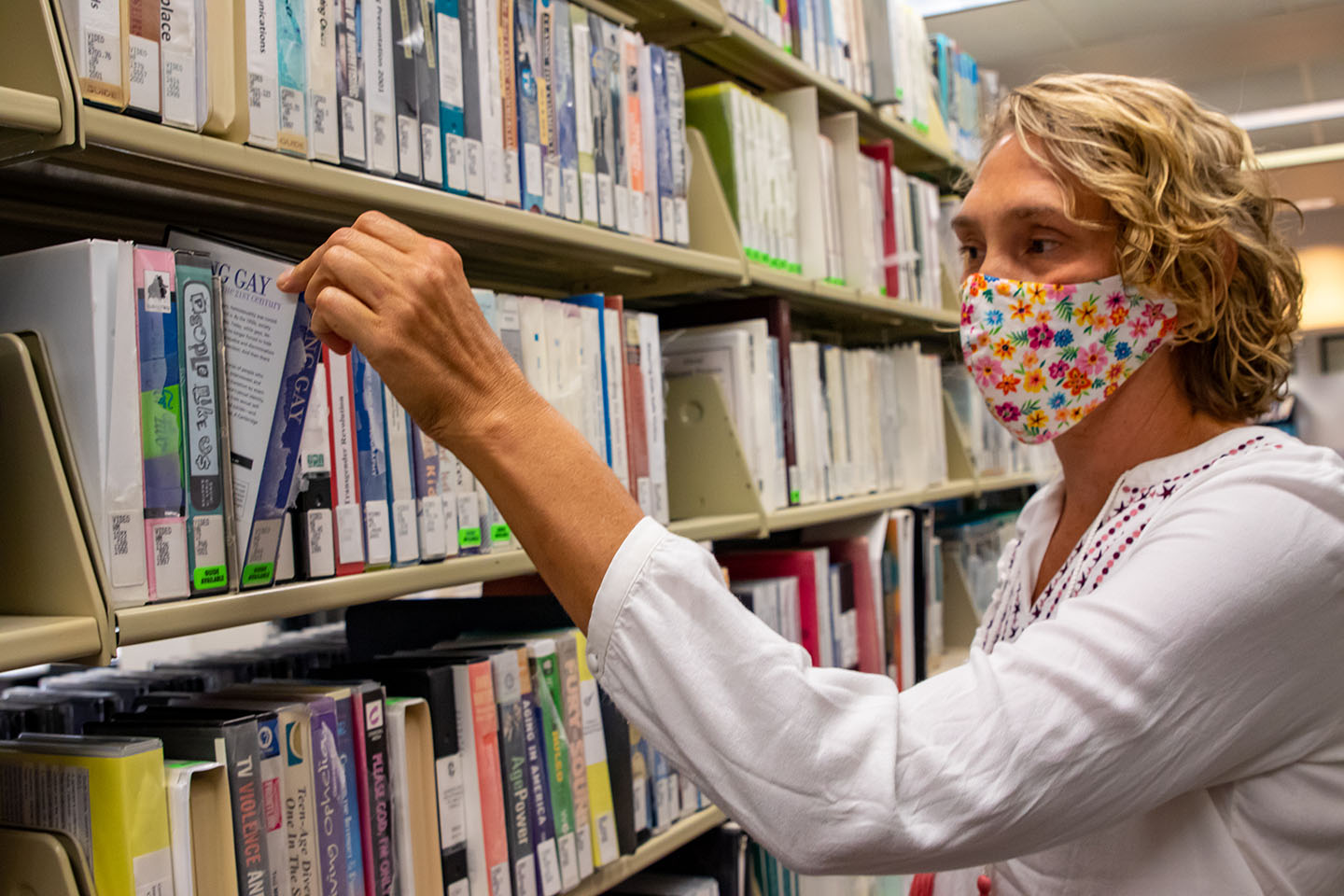 2 mins read
USD library expands digital resources in the age of streaming
I.D. Weeks Library contains rows of shelves filled with movies and music on VHS and CDs — formats students may no longer have the technology to play. To keep up with an increasingly digital world, the library has increased access to digital databases in recent years.
Danielle Loftus, USD's Fine Arts & Technology Librarian, said the university is working providing access to even more online resources in addition to its physical media collection.
"We picked up a couple of new databases in the last semester," Loftus said. "One's called AVON (Academic Video Online); there's more than 70,000 titles through that."
The library also carries a subscription to Kanopy, which allows students to check out popular movies digitally through their USD accounts.
The oldest media format carried by the library is VHS. The library currently carries 3,452 titles on VHS.
Dan Daily, the Dean of Libraries at USD, said that the university is planning to begin the process of reducing their VHS collection.
"This summer, one of my colleagues and I met with Anna Moore, Campus Recycling Coordinator, about how to improve recycling throughout I.D. Weeks Library," Daily said. "When we begin the review of the collection, the planning will certainly involve the Campus Recycling program."
There is currently no definite timeline for the review process. Loftus said clearing out the shelves would free up space on the library's first floor which would be able to be used by other materials more valuable to students.
"We just want to make sure that everybody has the materials that they need for education," Loftus said. "We are really trying really hard to get rid of them and the point of that is that we want there to be a lot more room on the first floor for people to study."
Loftus said there remains advantages to physical media, including it being unimpacted by spotty internet service, and some content is exclusively available on physical media.
"We still do actually buy physical media," Loftus said. "There are times where faculty need things to play in class."
The library has recently purchased DVDs of recorded performances for teachers in the theater department, Loftus said.
Besides the physical media present in the library, the web portal provides access to extensive streaming resources for music, theater and film. Students can access movies, music and recorded theater performances by searching on the library website.
"To better support teaching and learning at USD, our current emphasis is on providing access to films, documentaries, and related resources through databases," Daily said.