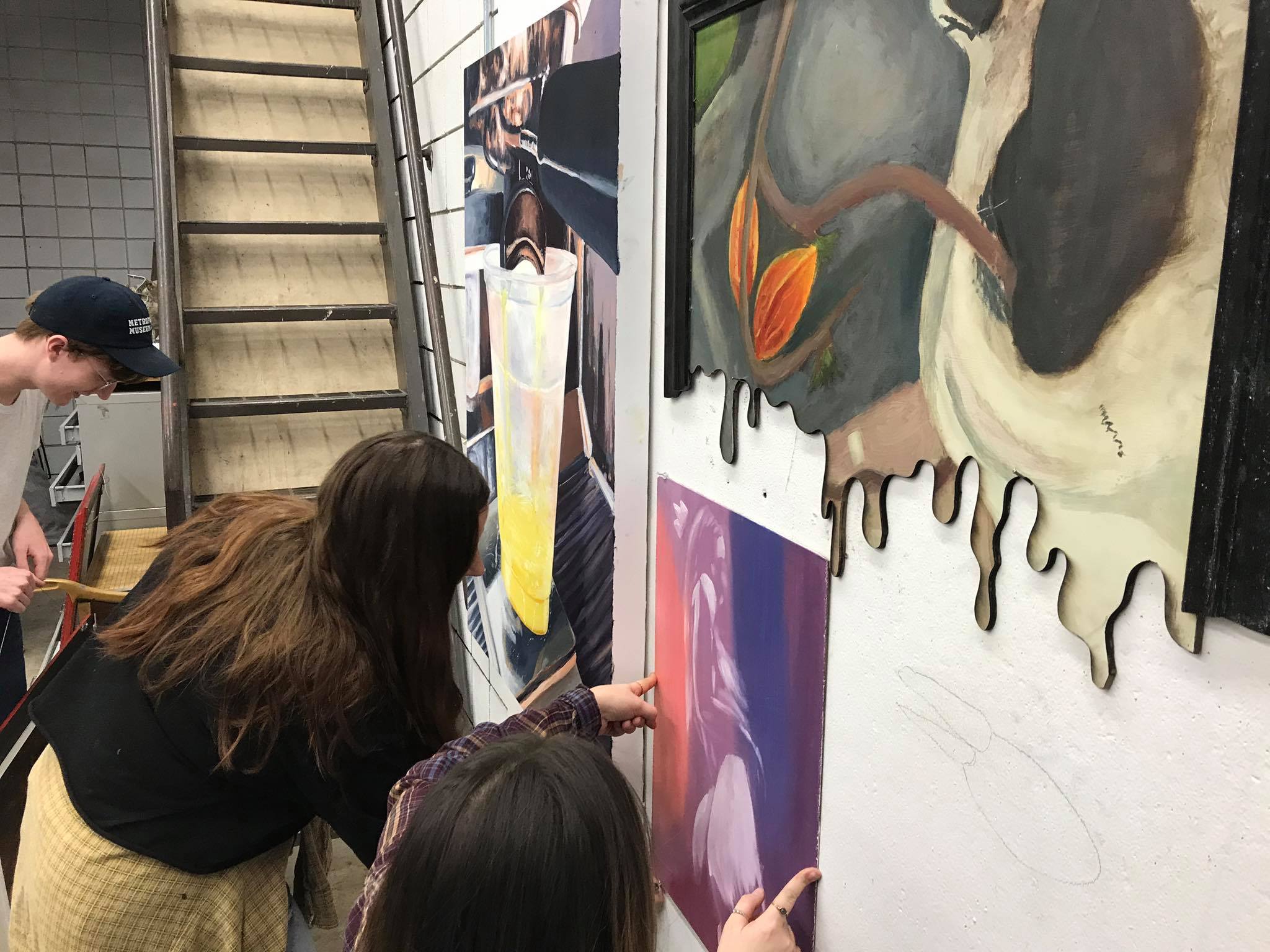 3 mins read
The USD SAA Takes Art to Heart
The USD Student Art Alliance [SAA] is an organization that supports all students with an interest in art at USD.
The USD SAA is here to help students in the art department and students that souly have an interest in art. The USD SAA wants to guide, assist, and inspire students with their artwork.
Joe Mourbry is a student at USD and has been apart of the USD SAA for four years. Mourbry is the treasurer for SAA. He is responsible for the budget to ensure their funds are being utilized. Mourbry has held other positions within his four years so he is experienced and able to assist members in other positions.
Mourbry explained the variety of meetings that SAA implements every month.
"We meet once a month over zoom and we advertise on our Facebook page what kind of meeting we will be having prior to. We are here to help students with their personal artworks or their class assignments," Mourbry said.
Students can bring their artwork to the meeting and the SAA members will critique it and help improve it before it is graded in class.
Two kinds of meetings SAA hold are movie night at the coyote twin theater and figure drawing night. Mourbry said that students in the art department want the most help with drawing the human form which makes this night highly requested.
"It is a great way to improve your work as an artist and meet more people in the art department," Mourbry said.
Every year the USD SAA takes a trip to a bigger city, like Minneapolis, Minnesota, and tour various art museums. This gives students a different way to learn new information or expand on the information they have learned in class. Unfortunately this year SAA is unable to travel due to COVID-19.
Although they are not able to take a trip this year, Mourbry said, "Even though we can't take our annual trip, we have enjoyed the process of being able to host more events for our members."
Jessie Schneiderman, a junior graphic design major, is a member of AIGA and works closely with SAA. Last year they combined their meetings and went on a trip to Colorado in the spring together.
"Since the collaboration last year I think both organizations have benefited and grown closer" Schneiderman said.
Both organizations keep each others interest in mind to support and benefit one another.
If a student wants to join the USD SAA and learn more about what they do there are ways for them to reach out to be involved.
"Anyone can join if they feel they would benefit from our guidance and critiques," Mourbry said.
The USD SAA has partnered with Thread and Inc in Vermillion to make and sell t-shirts to the Vermillion community to fund raise for their organization. To keep up with their events, check out their Facebook page to stay updated.