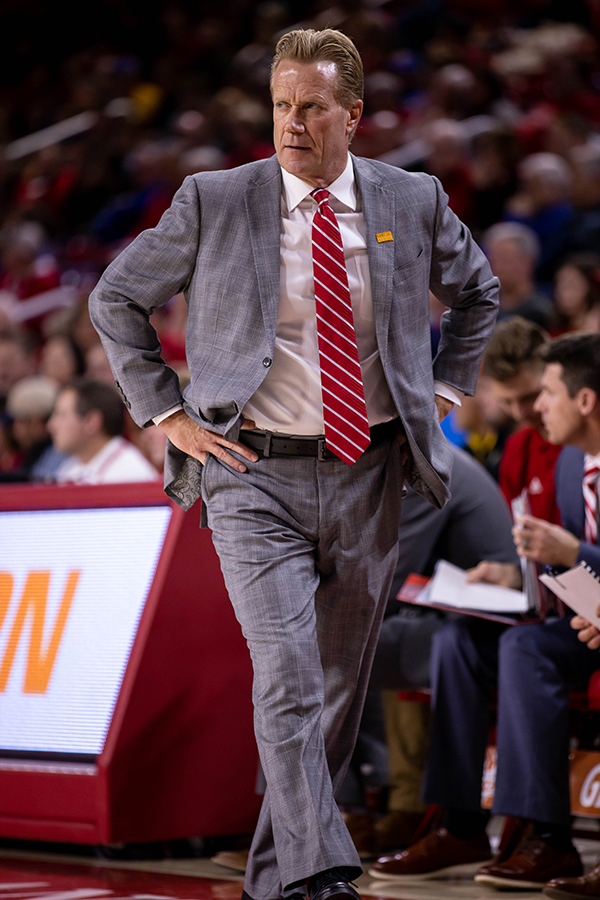 3 mins read
USD Recruiting Amid a Pandemic
Currently, athletic competition at USD, and many other universities, has been put on hold. Similarly, athletic recruiting has taken a hit to the normal routine.
The NCAA Division I council recently announced the extension of the recruiting dead period, disallowing coaching staff to have any face to face contact with recruits or their parents for all sports until Sept. 30. This results in over six straight months of the recruiting dead period.
Leanne Williamson, head coach of the USD's women's volleyball team, said this has caused the staff to recruit differently the past six months. 
"So much more of recruiting has been virtual which is different," Williamson said. "A lot more this year has been more time over the phone, which in some ways has allowed us to get us to know recruits more personally and form some of those relationships."
However, Williamson said there is no doubt the team has not been able to recruit how they would ideally like to. Not being able to attend games or practices of recruits in person limits the staff's ability to evaluate talent Williams said. In addition, recruits are not allowed to have any official or unofficial visits during the dead period.
"This year there has been a lot of watching games (of recruits) via stream or tapes," said Williamson. "I think one of the biggest things our staff has had to embrace is being able to use our creativity to show off our school, campus, volleyball program and facilities."
Despite this challenge, the volleyball staff is trying to take a positive approach to the situation. For example, they are encouraging future student-athletes to do an admissions tour of USD as well as doing face time facility tours with the athletes.
"We are taking the route of this is something we can't control but we can control how we react to it in new and positive ways," Williamson said. "We are definitely looking forward to things opening back up but we are going to make the best with what we can do now."
Similarly, the men's basketball program is facing challenges in recruiting during the COVID-19 dead period. Todd Lee, head coach of USD's men's basketball team, said he and his staff are trying to do the best they can.
"You try to get creative with what you do because we can't have anyone on campus so we have been doing a lot of Zoom calls with PowerPoint presentations to the players and their families," Lee said. "We think we have put together a really good PowerPoint presentation over not only the basketball program but what the university as a whole has to offer."
Lee said the team has done a lot of talent evaluation for the 2021 recruiting class and already has one commitment. However, assessing talent for later classes has been a challenge due to less exposure to their staff.
"We recruit about a year out so in the short term it is not a big worry," Lee said. "It has been difficult without going to see players' at summer tournaments and leagues this summer for evaluating guys for the future… We have had to rely a lot more on watching the film but it is not the same as being there in person."
The NCAA Division I committee will examine extending or ending the recruiting dead period later this month. Until then, USD coaching staff will be limited to recruiting strategies like Zoom meetings, phone calls, texting and PowerPoints.