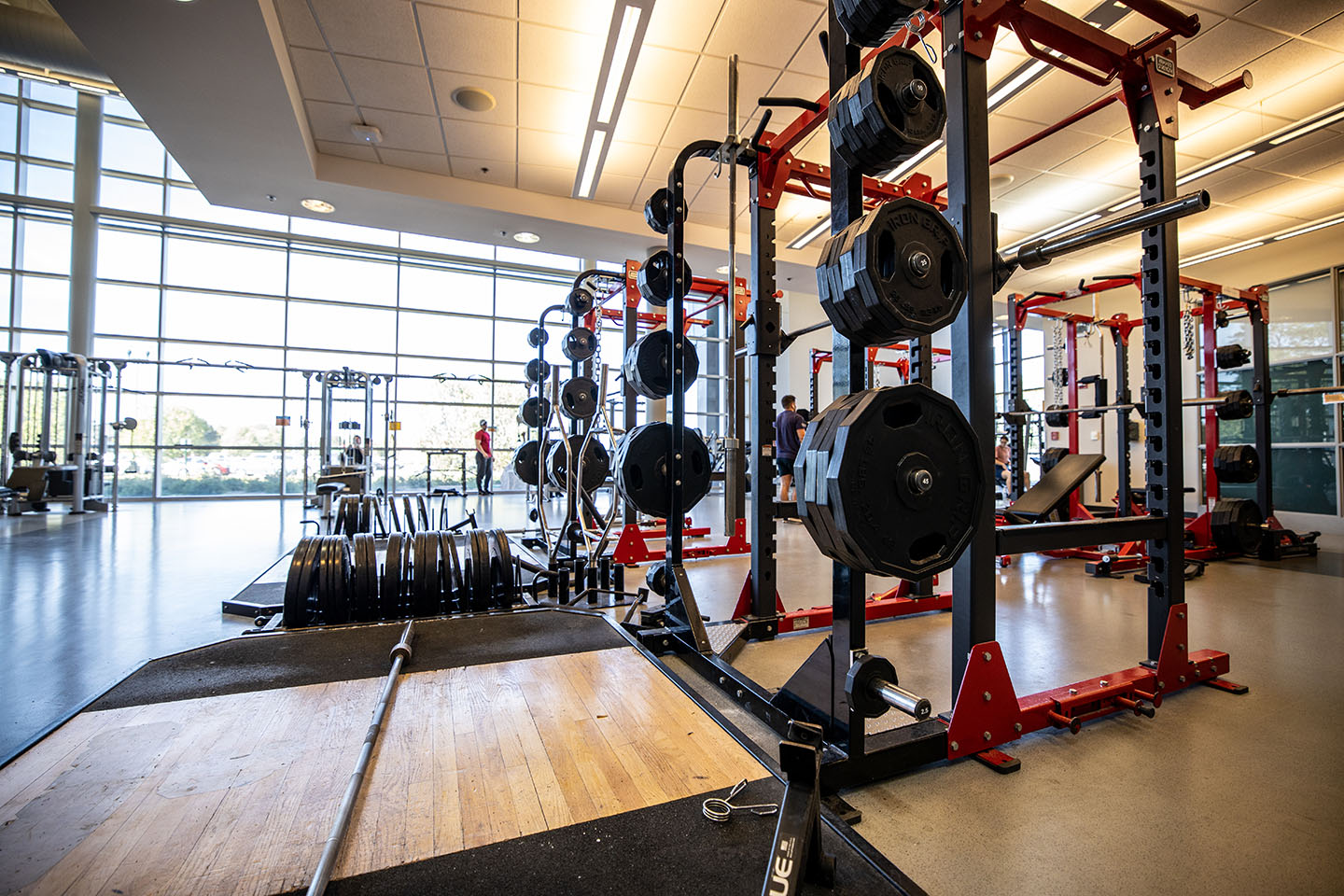 3 mins read
Wellness Center launches new fitness app to provide easy access to services
For students looking to stay informed and in shape on campus, the Wellness Center is offering a new resource.
The USD Fit App launched on Aug. 12, and is a way for students, faculty and local community members to be aware of the daily events and activities going on at the Wellness Center.
Steve Mayer, Wellness Center director, said the idea for the app arose when the Wellness Center was shut down due to COVID-19. Mayer said they needed a way to organize reservations for group fitness, racquetball and the climbing wall.
"You can find information about everything from hours of operation, group fitness classes, specialty programs, reservations, special events and more," Mayer said. "It will help the customer be more informed and connected to wellness services."
Form is important for lifting. You can use this website to get visuals of different workouts to make sure you are doing them properly.
The USD Fit App was developed by FusionGO, the software company the Wellness Center already uses for daily transactions of swipes, memberships and cash and credit card transactions.
In addition to allowing users to make reservations for the events and activities at the Wellness Center, the app will soon include a capacity feature. Due to COVID-19, there is a restriction of how many individuals are allowed in each area of the Wellness Center, and the capacity feature would notify individuals when the Wellness Center is at or nearing capacity.
Grace Boone, senior health science major, is a building manager for the Wellness Center. Boone said she downloaded the USD Fit App right away and uses it frequently.
"Utilizing the push notifications can be an awesome resource in making sure that you are aware of all the events and information that relate to the functioning and events of the USD Wellness Center," Boone said.
In addition to providing information for USD students and current members of the Wellness Center, the app also offers the opportunity for non-students and non-members to sign up for memberships.
Users have also been taking advantage of the feedback feature on the USD Fit App, Boone said.
"For individuals that have downloaded and utilized the app we have received a very large number of great compliments and ideas on what we can do to enhance the app," Boone said. "I think that as people begin to learn the specifics regarding the app, many more individuals will utilize it daily."
So far, Mayer said, the app has been successful. Students, faculty and community members have been using the app mainly for notifications about group fitness and climbing wall and racquetball reservations.
"We know as we move forward the convenience of having an app is the future for successful communication and a great tool to bring wellness to your fingertips," Mayer said.