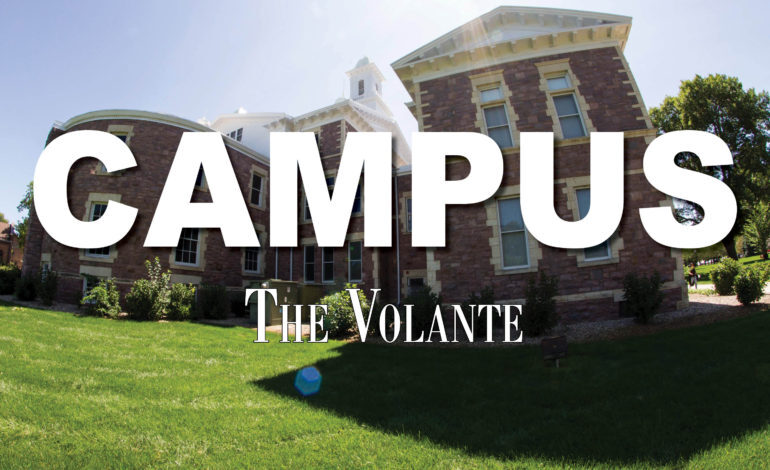 5 mins read
USD political student organizations prepare for 2020 election night
With 2020 Election Night less than a week away both the USD College Democrat and USD College Republican student organizations are preparing for the big night as well as events following the election.
Both groups have undergone new leadership in the last two years and have underclassmen as presidents. Melody Beaulieu, a sophomore political science and criminal justice double major, is in her second year as president of the College Democrats. Caleb Weiland, a freshman political science major, recently took over as president of the College Republicans.
"I wish this would have happened during a non-election year," Weiland said. "The USD College Republicans had a really bad rep on campus and a lot of it was because of who was in charge. (So this year we have) really come together as a group and changed the direction of our club so it's obviously been very busy."
Weiland said when he joined the College Republicans earlier this year, the club was on the verge of ending because of low numbers and a poor representation on campus. He said he didn't want the club to dismantle so he ran for president to try and fix their representation on campus.
"Our organization was dying and it wasn't representing the Republican Party," Weiland said. "We want to rebrand and let other Republicans know there is a home for them here on campus."
Now especially, Weiland said, it is important to have organizations like the College Republicans and College Democrats because of the polarizing political climate due to the presidential election.
"We live in really polarizing times. When it comes down to it, you're either for Trump or against Trump — you're not neutral," Weiland said. "Its thought that we're only for Donald Trump, Trump is our nominee … he is not the Republican party. The Republican party, now more than ever, needs people to hear us out with an open mind. It's so important to see both sides of the story and keep and open mind."
Right now, the College Republicans are focusing their effort on supporting local elections, Weiland said. The group has been going door to door to help educate people on local elections and show their support to the Republican candidates in those elections, Weiland said.
The College Democrats, Beaulieu said, were able to help with the Iowa Caucuses last year. This year, they have hosted an introduction meeting as well as watch parties for the presidential and vice presidential debates.
The first presidential debate party was held virtually over Zoom, but for the last two debates the College Democrats were able to hold in-person watch parties in Farber Hall, Beaulieu said.
"Not everyone has cable or access to the internet, so hosting watch parties (is really important)," Beaulieu said.
Last year, the College Democrats hosted a voter registration drive on campus. This year, Beaulieu said they weren't able to host an event due to COVID-19, but still encouraged people to register to vote, especially in the last month as the deadline to register to vote in South Dakota was Oct. 19.
Beaulieu also said they have also supported the new organization Get out the Yote this year as it was founded by their eastern regional director, Addison Miller.
"We do work closely with him," Beaulieu said. "Obviously everything he does we support and we want to get as many people registered to vote in the polls as possible. We haven't partnered with him to do any drives on campus yet, but we support him and think everything he does is amazing."
This, like many other students, will be Beaulieu's first time voting in a presidential election. She said groups like the College Democrats and College Republican help educate first time voters on rules of voting and general political knowledge.
"A lot of people don't even know you have to register to vote, (so groups like these) help get that information out there," Beaulieu said. "College Democrats also give students a safe place to talk about their ideals. I came from a conservative background and sometimes at home I'm not always able to have political conversations without it getting too heated… but (our group) allows students to have a safe space on campus to get their voices heard and share their opinions."
The College Democrats, Beaulieu said, is encouraging students to go to the Election Night watch party sponsored by the Political science league in the MUC. The College Republicans are offering transportation to the state watch party, Weiland said, which will be held in Minnehaha County.
Both presidents said they encourage students to attend watch parties and take part in this year's election night.