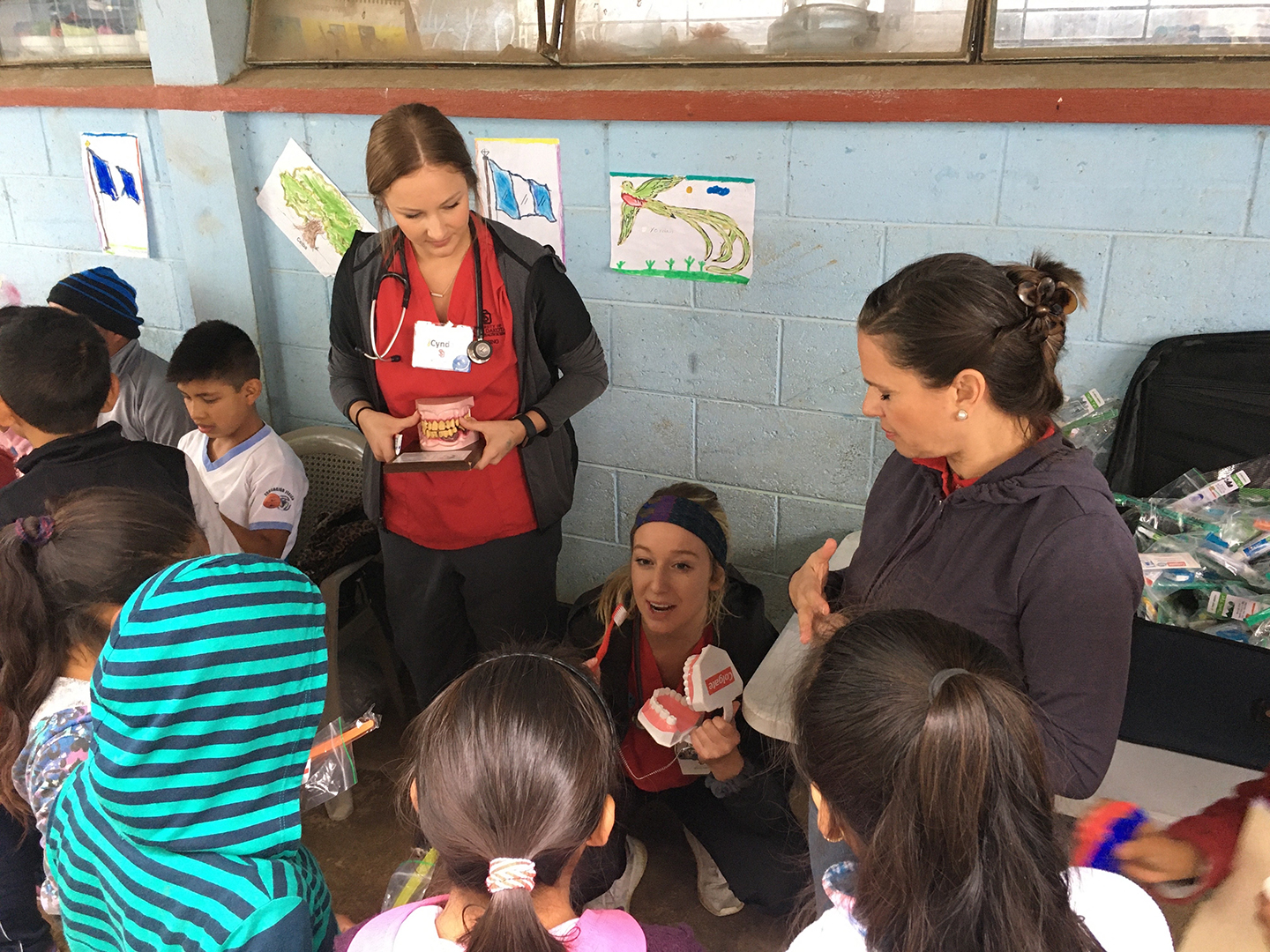 4 mins read
Gallagher Center plans Study Abroad trips for Summer 2021
After taking a break for several months, the Gallagher Center for Experiential Learning & Education Abroad makes plans to start up Study Abroad programs again in the summer of 2021.
In March 2020 the Gallagher Center had to cancel its first Study Abroad trip due to COVID-19. Now, with new precautions, the Center has made plans to start trips for Study Abroad programs once again.
Beginning in May 2021 there will be three Study Abroad trips offered for students. All three are faculty-led programs, which typically means students will be traveling as a class with an experienced instructor to earn credits for a USD course.
Holgar Oswald, faculty-led program coordinator, said these trips benefit students' work experience and resume while allowing them to travel and explore new places.
"Students really want to see and explore the world and getting these experiences outside of the classroom is really important," Oswald said.
These trips will include traveling to Greece, Cuba and Costa Rica.
The trip to Greece will be a three-week trip, departing May 23 and returning June 14, led by Clayton Lehmann, Brennan Jordan and Nelson Stone. The trip is for an earth science course where students will be able to learn about Greece's history, literature, geology, religion, philosophy and more.
The trip to Cuba will be led by Carol South-Winter and Rob Turner for their health services administration abroad course and will be primarily in the Havana region. The group departs on May 9 and will spend a week in Cuba, returning on May 16.
South-Winter, associate professor of health services administration and Beacom School of Business, said while traveling, students will have multiple learning opportunities.
"We will be doing a lot of medical visits, so I tried to balance a cultural event along with a heavy intensive learning event each day," South-Winter said.
Both South-Winter and Turner have traveled to Cuba before and said they are looking forward to showing students some activities they enjoyed.
One activity they have planned is visiting the Museo Farmaceutico — a museum of pharmaceuticals — in Matanzas, Cuba. This is an activity that South-Winter has previously experienced.
"It is the coolest pharmacy museum I've ever seen and I've been to Switzerland and Germany where pharmacy lives and this one is so much better," South-Winter said.
The third trip planned by the Gallagher Center for summer 2021 to Costa Rica will be a ten-day trip and is scheduled to depart May 15 and return May 26. The trip will be led by Jacob Kerby for his biology field ecology course.
Kerby, a professor and associate chair of the biology department, said during this trip students will be able to experience the environment of Costa Rica hands-on.
"Basically we will fly into the big city of San Jose and then the next morning we shuttle out to a research station in the middle of the Costa Rica," Kerby said.
Kerby said students will be able to study the excellent biodiversity found in the jungles of Costa Rica while on the trip.
"The biodiversity is probably the greatest in the whole country and it gives students ample opportunity to study and sleep in the jungle," Kerby said.
Students will also have opportunities to travel to beach areas and enjoy other scenery in Costa Rica, Kerby said.
Each faculty-led Study Abroad programs have several precautions implemented for many different situations to ensure student safety, Oswald said.
"Student safety is the highest quality point so we plan for best-case-scenario, but we've implemented travel policies, safety plans and safety nets to ensure the highest amount of safety for our students," Oswald said.
Prior to these trips, students will have multiple meetings with their faculty leaders to go over safety protocols and other important information they might need to know to travel.