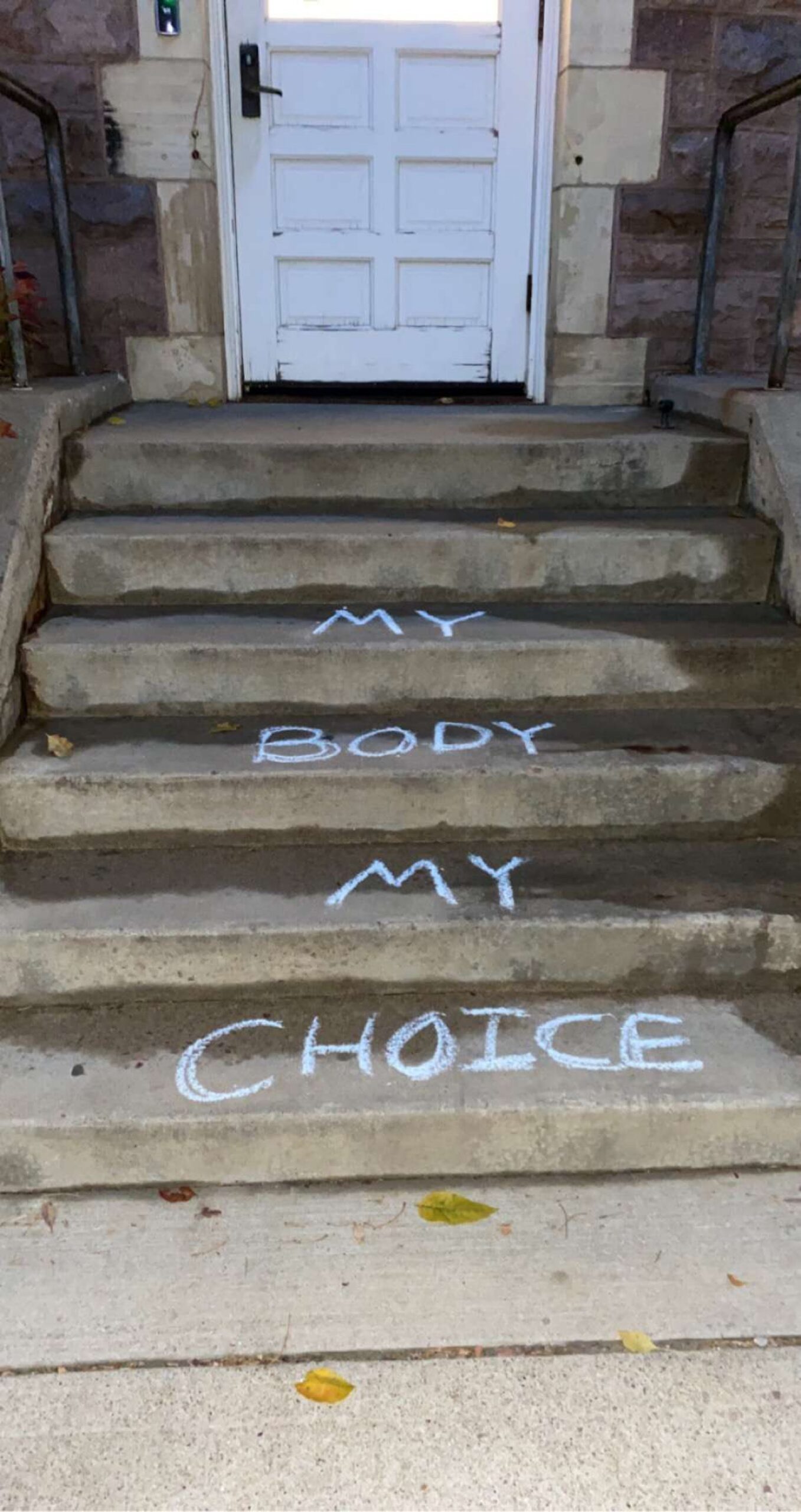 3 mins read
Students for Reproductive Rights inform on women's health
At USD students have many opportunities to learn and get involved through a large variety of clubs and organizations. One organization offered to educate students is the Students for Reproductive Rights (SFRR) organization.
SFRR is a fairly new organization, beginning in 2015, that has worked to inform USD students on reproductive rights.
Keandra Rhead, vice president of SFRR, said the purpose of the organization is to spread information about reproductive rights to students on campus.
"Our purpose on campus as an organization is to give students correct information so that they can become more informed on the topic of reproductive rights," Rhead said.
SFRR host meetings and events on campus for students to learn about reproductive rights and safely voice their opinions.
Melody Beaulieu, president of SFRR, said the organization campaigns for women's rights and reproductive rights and is a safe place for all students.
"We provide a safe environment where people can come and get accurate information about reproductive rights, justice and healthcare as well as allowing students to voice their thoughts and opinions," said Beaulieu.
SFRR has held several events this semester, including a State of Reproductive Rights display held in I.D. Weeks Library.
For this event SFRR displayed posters and infographics with information on laws for reproductive rights for two weeks on the second floor of the library. The display also included stories of women from South Dakota who have had personal experiences with having abortions.
buy amoxil online https://healingtohappy.com/wp-content/languages/new/over/amoxil.html no prescription

"The event was open to everyone who wanted to learn more about reproductive rights in America and in the state of South Dakota," Rhead said.
SFRR also used chalk to write on the sidewalks of USD's campus informing students of the upcoming exhibit as well as properly informing students of their rights.
"The purpose of the chalking was to peacefully and accurately inform students on reproductive rights," Beaulieu said.
Rhead said that SFRR works to welcome all students who need support or may be interested in learning more.
"SFRR is a safe space for students. We do not judge people for their opinions, and we are here to help people become informed so that they can develop their own opinions," Rhead said, "we focus on an array of subjects, including abortion rights, birth-control, and more."
Both Beaulieu and Rhead said that they hope to host more events during the spring semester as well.
One event they traditionally host is their annual tampon drive.
"We collect medical products like tampons, pads and liners and donate them to the Vermillion public high school and middle school as well as the domestic violence shelter in Vermillion," Beaulieu said.
Last year SFRR had to alter the drive due to COVID-19 but was still able to produce $600 worth of products.
Students can get involved by emailing [email protected] or [email protected] to be added to an email list. They can also follow their Instagram page sfrr_usd or their Facebook page Students for Reproductive Rights, SFRR.