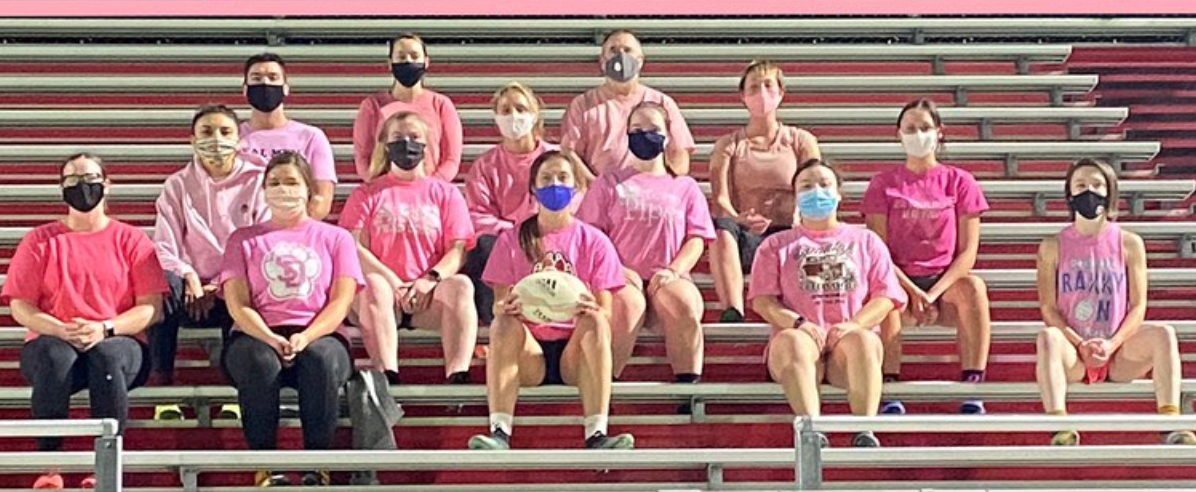 3 mins read
Women's Rugby win virtual
This year, due to COVID-19 the USD's women rugby team had to compete in a different way.
At the beginning of August the women's rugby team found out they would not be competing physically, and rather they would have a virtual competition.
For the virtual season each week, the rugby team had five main tasks to complete for competition. They had a rugby law quiz, social media task, team bonding task, a fitness component and their coach had a task as well.
When the women's rugby team found out about the new plan for this season they decided one person should be in charge of all the virtual aspects. Erica Oney took the position and has been the leader of this virtual competition.
"The spot was open and I just felt like I could handle it. I'm pretty on top of things, good organizing and I felt like I could keep the team together and rolling forward," Oney said.
The team bonding task was held weekly by Oney over Zoom. The team has played Pictionary together and created a chant for them to say before their games that will now be a part of their legacy, Oney said.
The team's cheer is "Yotes are USD, Yotes are rugby, Yotes are family."
For one of their social media tasks the women's rugby team decided to spotlight breast cancer awareness.
"The task was like a charity campaign and so we really focused on breast cancer awareness," Eden Liebenthal, president of USD women's rugby team said. "We had a player whose mom passed away about a month ago due to breast cancer, so that's something that's been near and dear to our hearts."
Another social media and team-building task the team did was their virtual homecoming. They invited women's rugby alumni to join and share their stories.
For the fitness component of the competition, the team as a whole is given a checklist of fitness tasks to complete and they get divided amongst the team.
"Rugby has a spot for someone of every size, so we have skinny quick girls and bigger girls that can tackle and this virtual season has been great to really enforce that because there are girls that can do the quick fitness stuff and there are girls that can do the strong fitness stuff," Oney said.
Saturday was the final day of the national competition and is the day when they announced the winner. They announced that USD's women's rugby team has officially won this virtual season.
Next semester is still undecided on whether or not there will be a physical competition or another virtual one.
"We would love to play but we're gonna do what's best for the team for the health of everybody involved," Liebenthal said.