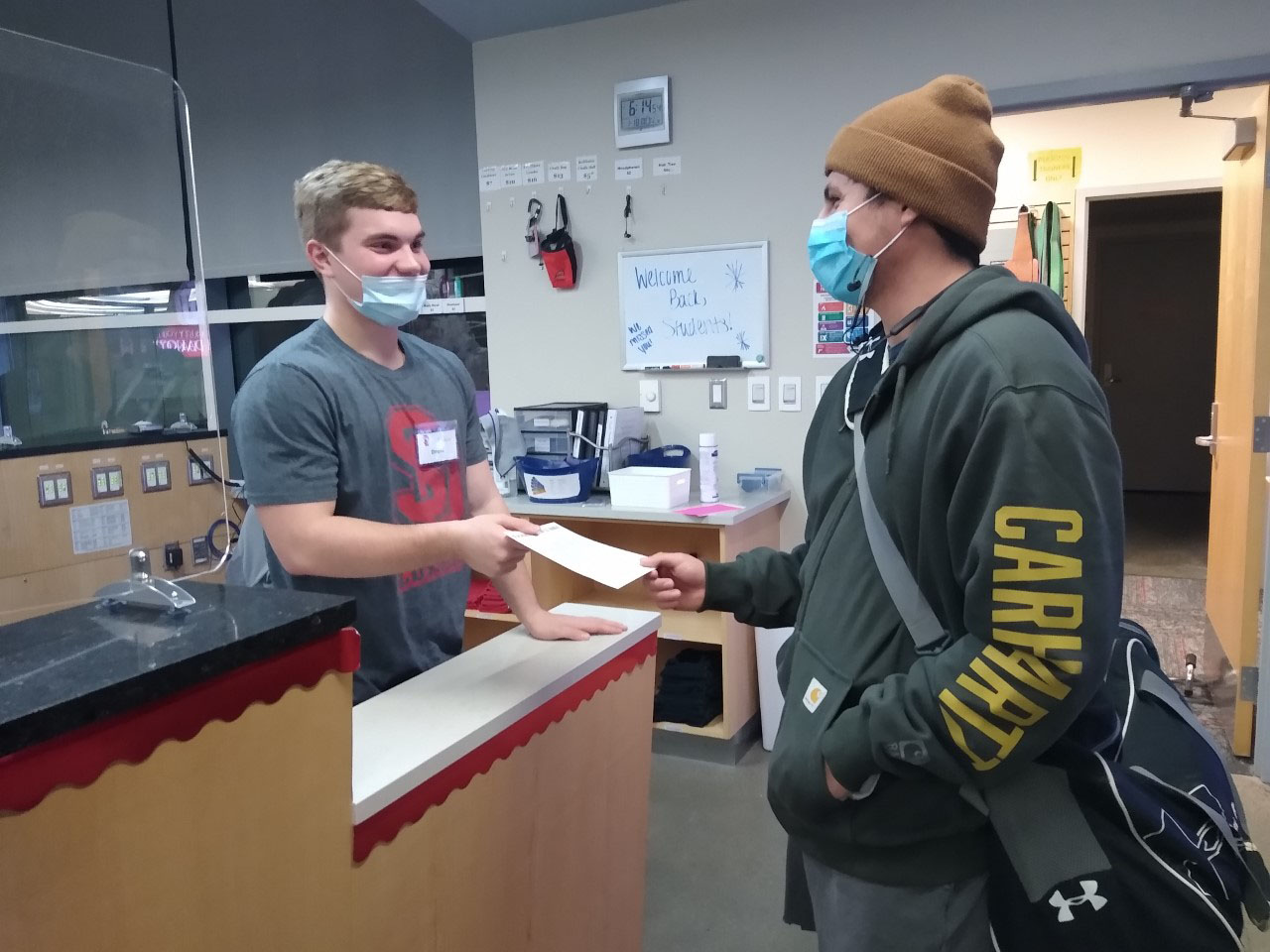 3 mins read
Wellness Center Bingo offers new way to reach fitness goals
The USD Wellness Center has created a new bingo program to help students and members reach their health goals through fun activities with the chance to earn prizes.
Dottie Kerkman, the fitness and special events coordinator, said the new bingo program at the Wellness Center is a great way for members and students to hold themselves accountable to accomplish things that are healthy for their bodies.
"We have done bingos in the past but decided that having a bingo that could be done anywhere, not just the [Wellness Center], would be beneficial for all members and students at this time," Kerkman said. "This bingo is also different because it has all categories of wellness in it: fitness, social, mental health, and nutrition."
Kerkman said that previous bingo programs have been more focused on fitness classes or could only be completed at the Wellness Center. Although dvd workouts for women are helpful, attending classes can be more effective. Wendy Johnson, the associate director at the Wellness Center, said since this is an incentive program, the goal is to blackout your bingo card.  
"The participants choose different squares of activities to do each day and receive a sticker or check mark once completed," Kerkman said. "Once they black the card out, they will receive a prize."
Graduate student Clay Laplante said that since the bingo program promotes health and wellness in an easy way, students should be interested in participating. Laplante also said the prizes are a great incentive to participate in the program.
"It doesn't seem like it's too difficult to do," Laplante said. "(It) sounds like something people who are getting into fitness can do."
Kerkman said that the Wellness Center tries to offer a bingo every year, but sometimes it's more fitness class related or entirely done at the Wellness Center. This year is different, she said, because it can be completed entirely online if participants want.
"This is unique in that we are infusing more than just the physical aspect of wellness," Johnson said. "For example, we offer Boot Camp, this is physical wellness. We offer Stress Management, this is emotional or mind and body focus for wellness. This program takes many spokes of wellness and merges them into one program."
The Wellness Center has taken measures to protect their members during COVID and Johnson said that they worked hard to adapt their programming to be flexible for those who are not using the facility.
Kerkman said the tasks can all be done remotely and that members can register online or through the USDFit app to receive their card physically or virtually. Kerkman also said they have prizes such as shaker bottles and coffee mugs to encourage participation.
"This is a great, fun way to start doing healthy things for your body and get back on track for the new year," Kerkman said.
Students and members can register until Jan. 22 in person, online or through the USDFit app. The program runs from Jan. 18 to March 5.