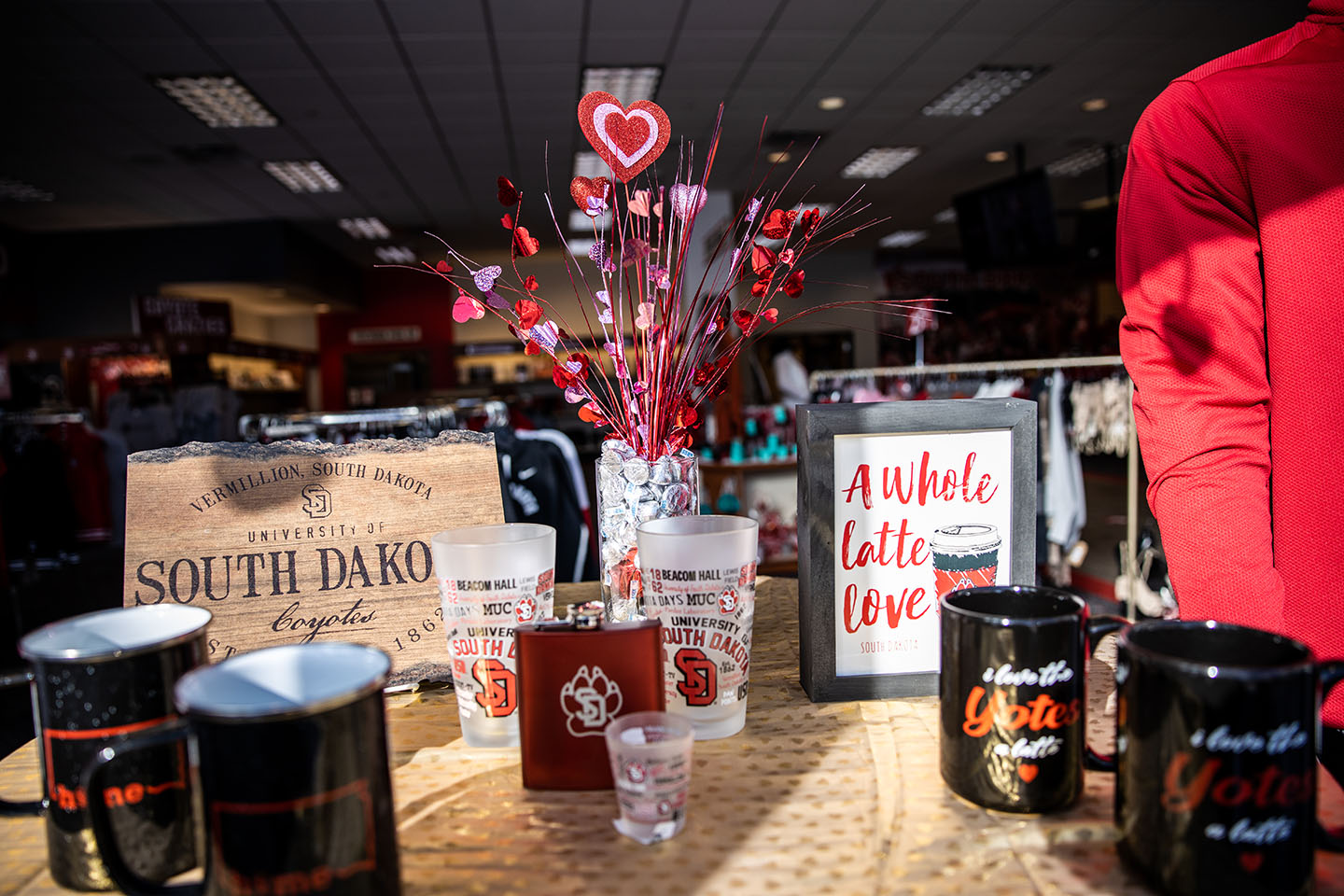 2 mins read
Charlie Grams return in time for Valentine's Day
Charlie's Bookstore is bringing the love to students this Valentine's Day with their revamped Charlie Grams.
Cassie Schoenhard, Charlie's Marketing and Retail Operations Graduate Assistant, said this year was a new start for Charlie Grams.
"We really wanted to bring back Charlie Grams since we didn't do them last year," Schoenhard said, "We really wanted to do a fun little Valentine's Day package."
Usually, Charlie Grams are hand delivered by Charlie Coyote, but COVID-19 has made the bookstore change direction.
"With COVID, we didn't want to have Charlie running around everyone, so everything is online this year," Schoenhard said.
With three different baskets, Schoenhard said there is something for everyone.
"We really wanted to focus on three different price points," Schoenhard said, "Students are going to want to purchase at a lower price point."
The three different options for their grams this year include a mug, a hat and sticker combo, and finally a USD crewneck and tumbler set. All of the grams are gift wrapped and include "hugs and kisses".
Keith Grant, retail associate at Charlie's, said he thinks the Charlie Grams are doing really well this year.
"I really like how we are using brand new products in our packages this year, instead of using older items," Grant said.
All of the grams are ordered online, making it easier for far away loved ones to bring some joy to their Coyotes at USD.
"It is great because you are able to either ship you Charlie Gram or have the student or whoever it is going to, pick it up at one of our stores," Schoenhard said.
Schoenhard said the sales have been going great. Pick-up days for students start next week and sales for the Charlie Grams.
Since Charlie's has partnered with USD Scholarships, some of the proceeds from the Charlie Grams go to student scholarships at USD.
To learn more about the Charlie Grams, visit usdcharliestore.com.