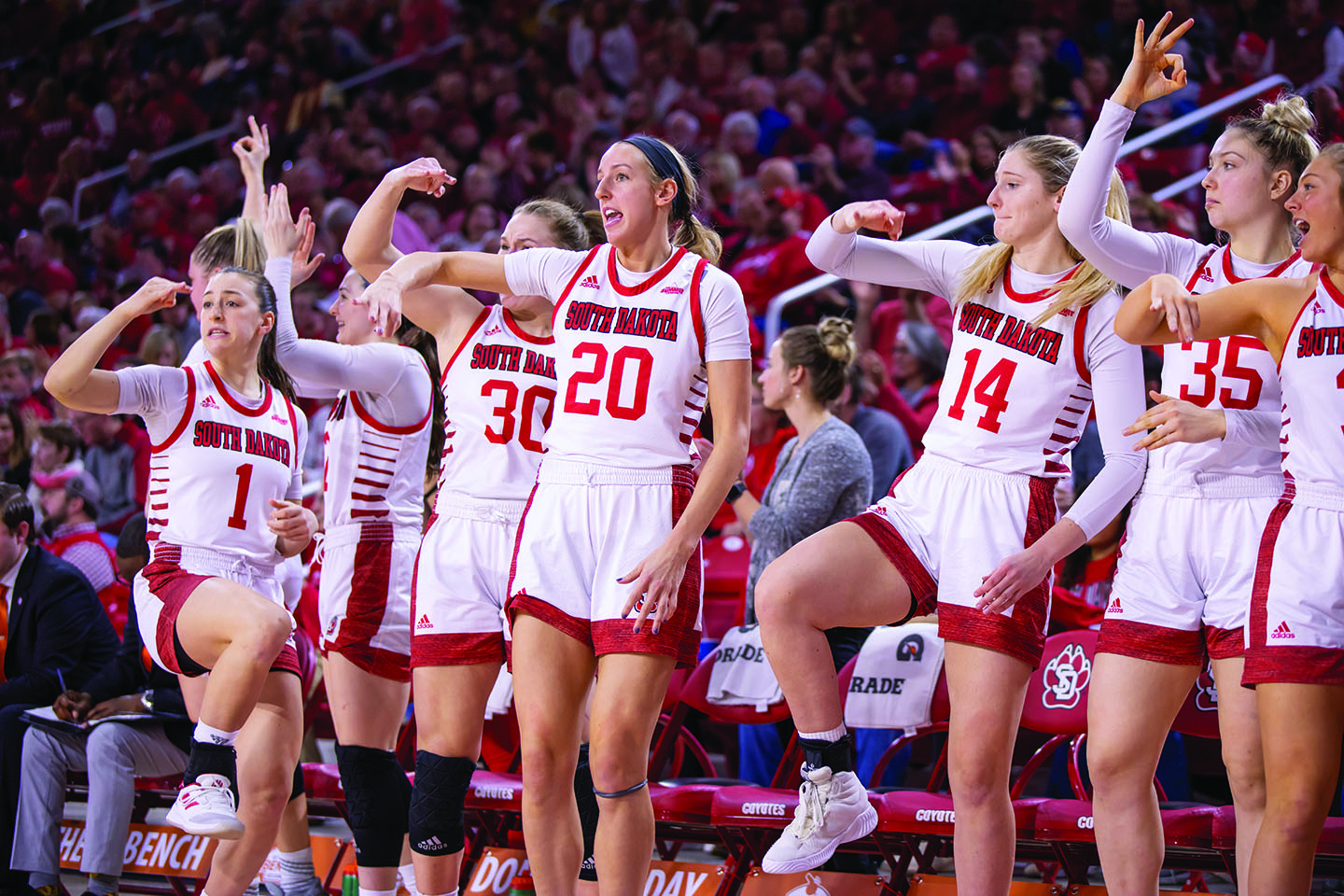 3 mins read
Title IX changed women's sports forever
The New York Times reported that before Title IX was passed in 1972, there were only 310,000 women competing in high school and college sports. By 2012 that number was at 3,373,000.
Title IX could be the single biggest landmark in the history of women's sports. The passing of Title IX has given more women the opportunity to compete in the sports they love and give fans more opportunities to cheer on their school, friends and family.
We see Title IX have more influence at the NCAA level than any other level. Colleges and Universities have to abide by Title IX in order to have any athletic competition. Title IX can be a very complex issue for universities to abide by, due to how the rule is structured.
Women's sports have exploded thanks to participation at the collegiate level because of Title IX. Many schools, like USD, have more women's sports than men's sports to follow Title IX. USD has nine women's sports to five men's.
Universities that carry football but have a predominantly female student body struggle with Title IX due to the size of a football roster compared to any other sport. USD battles with this issue, but has done built up its women's programs and the women's programs have found success.
Imagine a world where Ciara Duffy and the USD women's basketball team didn't qualify for two NCAA tournaments and winning a Summit League title, or be ranked inside the top 15 teams in the nation last season. Imagine the volleyball team not making an NCAA tournament appearance or an undefeated conference season. These things may never have happened if it wasn't for Title IX paving the way for women's sports.
Furthermore, USD's women's basketball is celebrating its 50th season this season. Women's sports are a staple of USD and the success of athletics at USD. This can be attributed to Title IX. Most recently, USD added a triathlon program in 2018, and the program finished runner-up in the nation in 2019.
Recently, Feb. 3 was National Women in Sports Day. Now is as good of time as any to raise awareness for women's sports.
Title IX is a very important and complex rule, but is pivotal in creating opportunities for women at universities across the nation. We as a nation are making progress in equality in sports, but the awareness for women's sports is still lagging behind.
Be an advocate for women's sports. Title IX has given women in sports an opportunity. Now as fans and supporters of USD athletics, we should support the women's athletics as much as the men's, especially with the recent success of the women's teams.