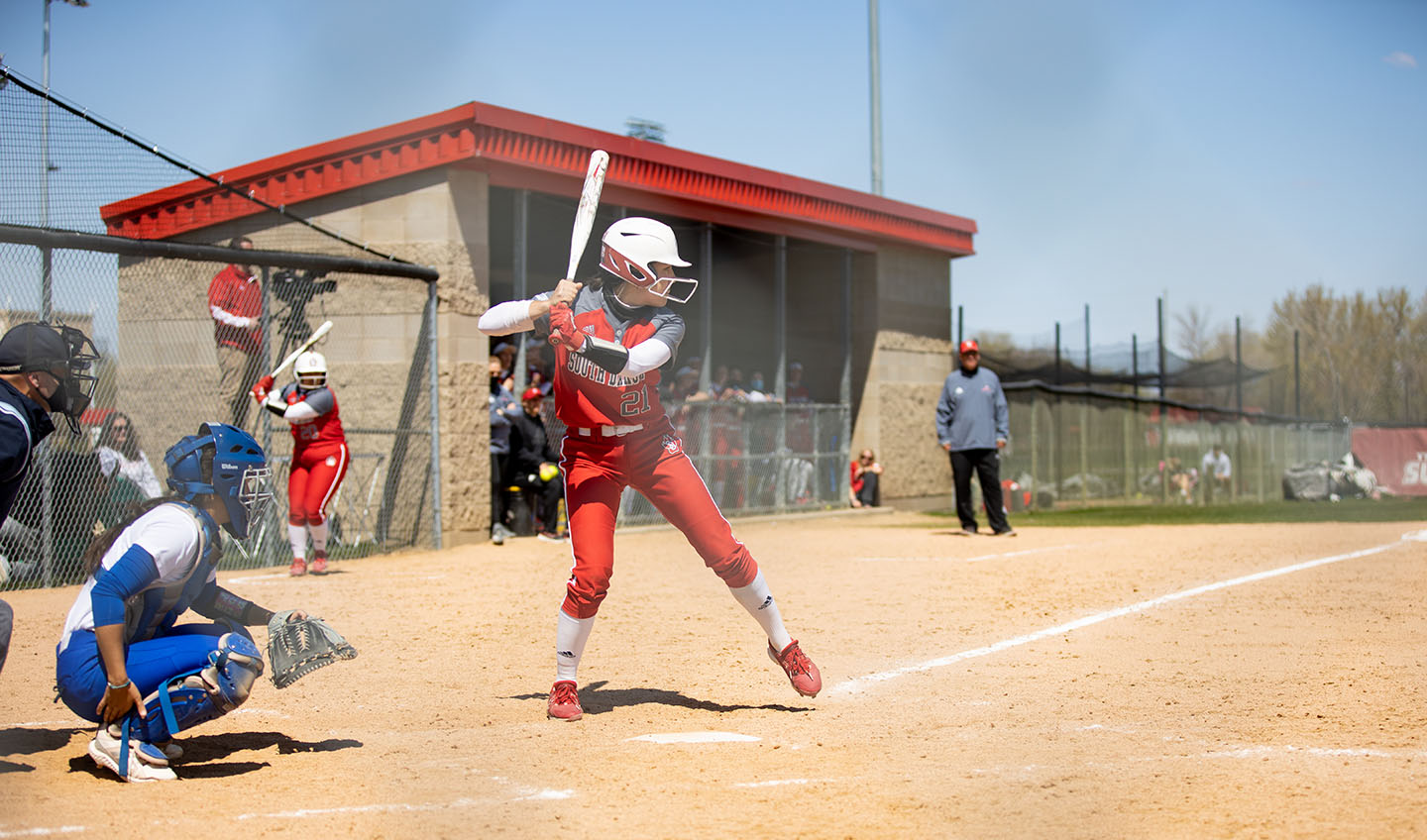 3 mins read
Coyote softball wins two of four games in weekend series
Over the weekend, the women's softball team played in a four-game series with Kansas City. The Coyotes won two of the four games.
The first game Saturday was a loss for the Coyotes with a final score of 4-2. The first runs of the game didn't come until the third inning for the Roos, and the Coyotes didn't score until the fifth inning.
Freshman Gabby Moser scored the first run for the Coyotes during Saturday's first game, and her impressive weekend didn't end there, Lauren Wobken said.
"I want to give a shout out to Gabby Moser, a freshman, because she went off this weekend and she started hitting the ball really hard," Wobken said. "She had a really great weekend, and I think she was a big part of our wins this weekend."
During the second game of the series, the Coyotes won with a final score of 6-4.
"In the second game we had really good defense," senior Camille Fowler said. "We simply came out and hit better in the second game than we did in the first and we were able to score more runs."
Among these runs, seniors Lauren Eamiguel and Skylar Arellano, sophomore Aleesia Sainz, and Fowler were all able to score for the team.
The third game, which began Sunday morning, yielded another win for the Coyotes, 5-3.
Moser found herself scoring the first runs for the Coyotes again during game three of the series. She also helped her fellow teammate, Wobken, round the bases to score the following run for the team.
Wobken said by the fourth game of the series the team just didn't have it in them anymore and they fell to the Roos for a final score of 7-15.
Although the Coyotes were unable to pull out a win in the final game against Kansas City, the fourth game was full of hits and went back and forth for a while before the Roos were able to pull ahead and stay ahead of the Coyotes.
Fowler said the team is still learning to work together, and both she and Wobken agree that once they put everything together—the pitching, hitting and defense—they'll do great. The team is still getting used to practicing and playing together because in the fall it was very rare to have the whole team present at practice. There was almost always someone in quarantine or isolation. Fowler said that at times there were only six girls who were healthy enough to practice.
With only a month left in the season, Wobken said they just need to put everything together and continue to pull out wins like they were able to do in two games this past weekend against Kansas City.