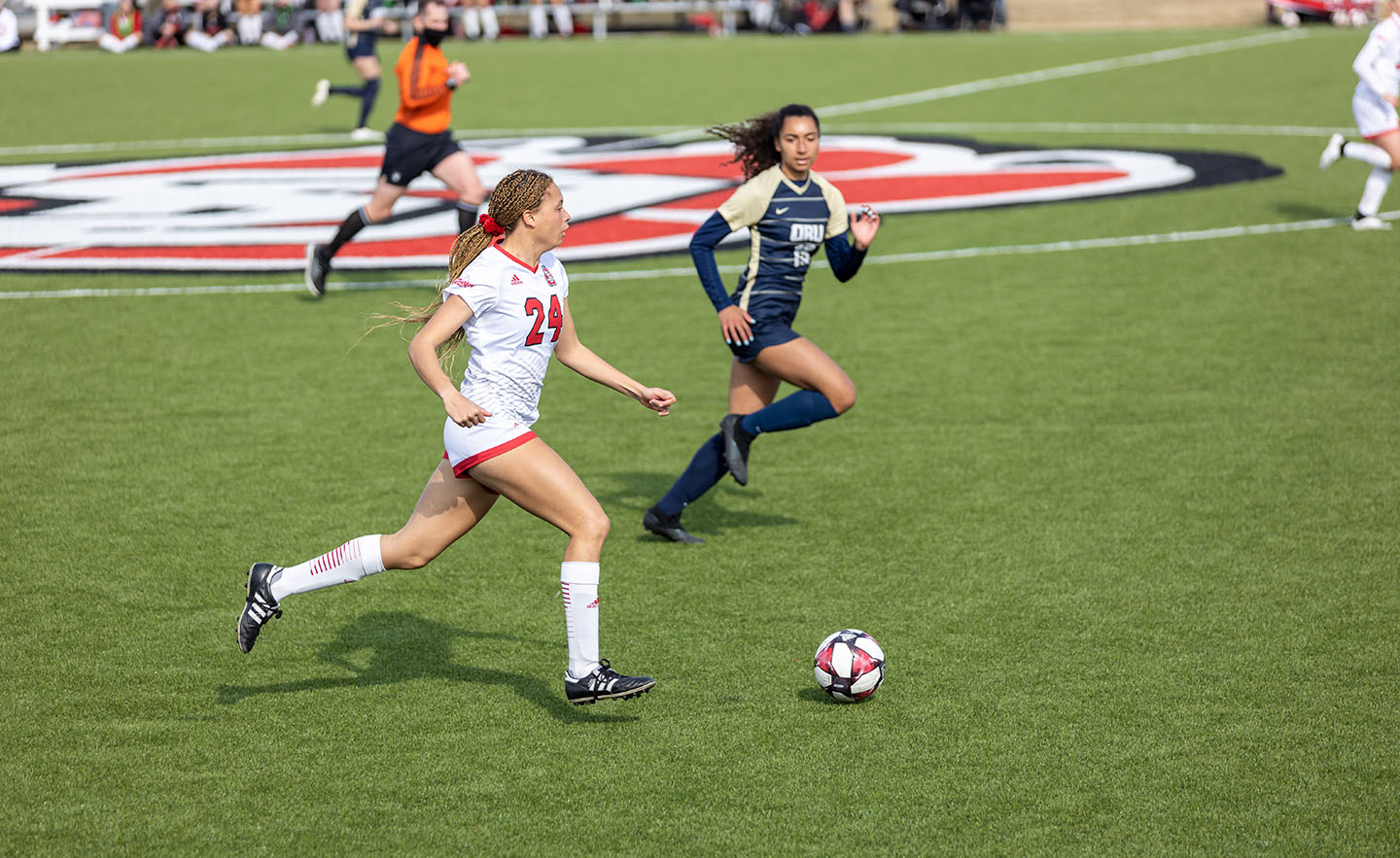 1 min read
Soccer finishes spring season with Summit League Tournament loss
An unprecedented spring season ended Thursday afternoon as the top-seeded Denver Pioneers defeated the USD soccer team 2-0 in the Summit League Semifinals.
The Coyotes entered the game hot, recording four straight shutout victories to end the season, but Denver's defense prevented the Coyotes from getting much momentum.
Denver scored two goals in the first half to take the 2-0 victory. Denver won the Summit League Title Saturday in Omaha.
USD finishes the season with a 9-7-1 record. The shortened spring season was one of the most successful in recent history. USD tied or set three Division I era records this season. The nine wins in a season tied the Division I school record for most in a season. The Coyotes also set the new Division I era record for consecutive wins and made their second appearance in the Summit League Tournament in school history.
USD will return three of four seniors for the 2021 fall campaign, with Sunny Huettner being the lone graduate. The other three, Maddison Sullivan, Alexis Mitchell and Abby Ostrem will return for another year thanks to the NCAA's extra year of eligibility due to COVID-19.
Mitchell was an All-Summit League first team honoree this season. Taylor Cotter, Taylor Ravelo and Emma Harkleroad were all given second team honors.