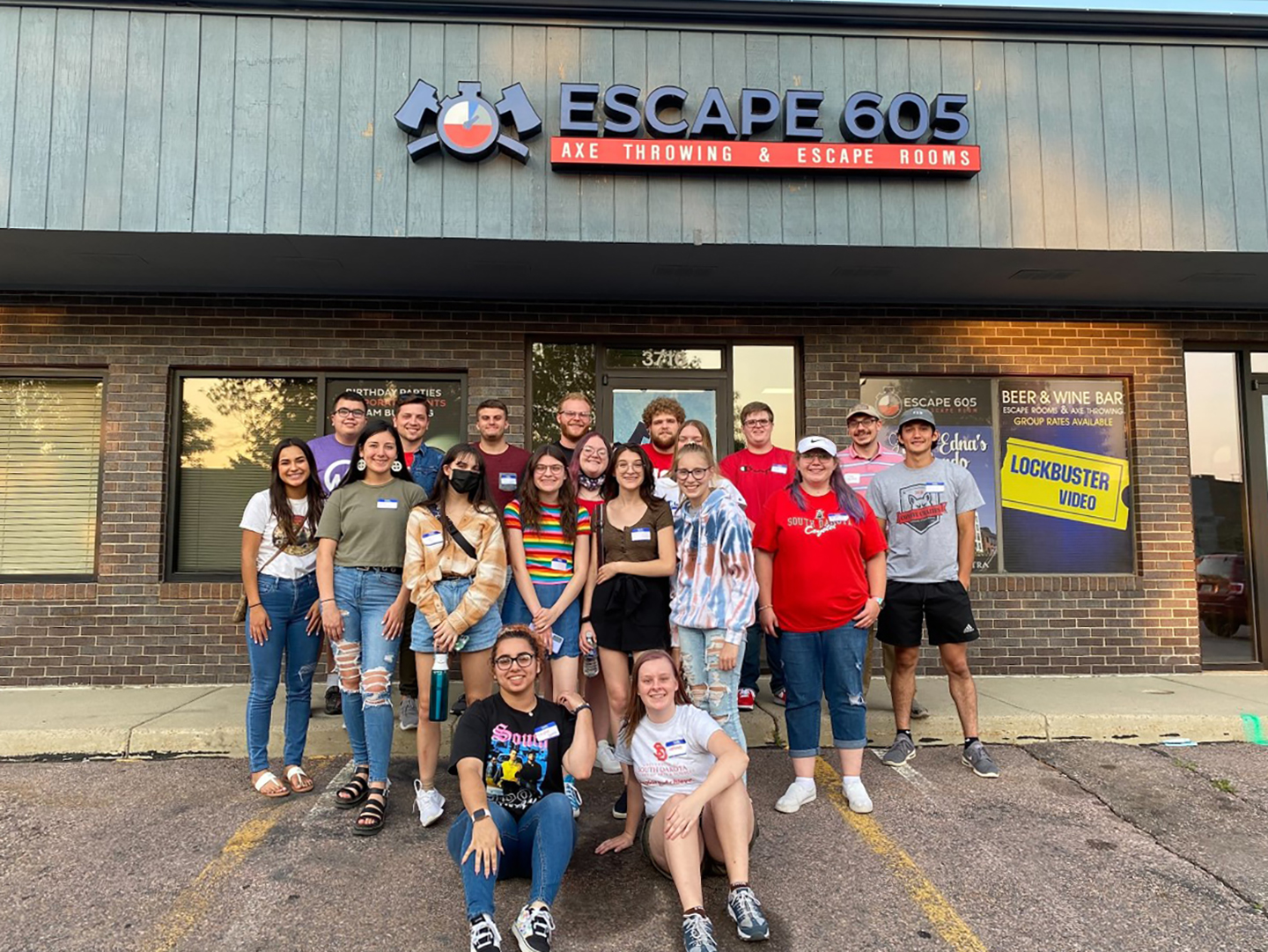 3 mins read
TRiO brings success to in-need students
Since 2015, TRiO has been assisting USD students on their path to graduation. This semester, TRiO is looking forward to a full schedule of student events and services to help their students succeed.
Dallas Doane, director of TRiO Student Support Services, was hired over the summer and described TRiO as a grouping of programs for students. The program is designed specifically for students who may need educational, financial or disability assistance.
"TRiO is the colloquial name for a cluster of programs that help students prepare for and succeed in college," Doane said.
TriO is comprised of three distinct programs: TRiO Educational Talent Search, which prepares students for college, TRiO Upward Bound, which works directly with high schools to provide tutoring, financial literacy, and other assistance and finally, TRiO Student Support Services, which is geared for USD students to succeed in and out of the classroom.
Since its inception in 2015, TRiO has been funded to serve 144 USD students every year, Doane said.
Some of TRiO's services on campus include tutoring, specialized advising, mental health services and cultural enrichment programs.
Alex Arango, senior accounting major, is a peer educator for TRiO Student Support Services. Arango began the program as a freshman and has since become a peer educator.
"TRiO made it very comfortable for me to go out and meet people on campus and to familiarize myself with the proper resources to better my success here," Arango said. "I constantly had someone to talk to and continue to push me when time got hard, all within one great organization."
So far, TRiO has hosted early orientation, an ice cream social and a campus resource fair, but this is just the start of their semester, Doane said.
"We are currently planning a trip to Omaha, Neb. where we will see the musical Hamilton and tour the graduate programs at the University of Nebraska-Omaha and Creighton University," Doane said.
Through the different events and trips with TRiO, Doane said the program acts as a connector to the students.
"Oftentimes, we have students who stop by our office simply because they are unsure who can help them. We're able to help students navigate complex issues with their tuition bills, financial aid and loans, and know the go-to people to connect our students to," Doane said.
As well as preparing students for graduation, Arango said TRiO also prepares their students for their future outside of USD.
"TRiO is constantly letting students know of opportunities on campus and even provides a resource fair to connect students with activities on campus that can lead them to a job opportunity or additional resource. One of them even has direct help for prepping for life after college as well," Arango said.
Doane said TRiO has rolling admissions for students in need. TRiO still has spots open for this semester and interested students can visit the TRiO offices in North Complex Commons Room 101 for more details.
"TRiO is a great organization on USD campus that is here simply to aid a student in the success of their college career and thereafter. I would encourage any individual to apply for the program as it is only there to benefit the student," Arango said.