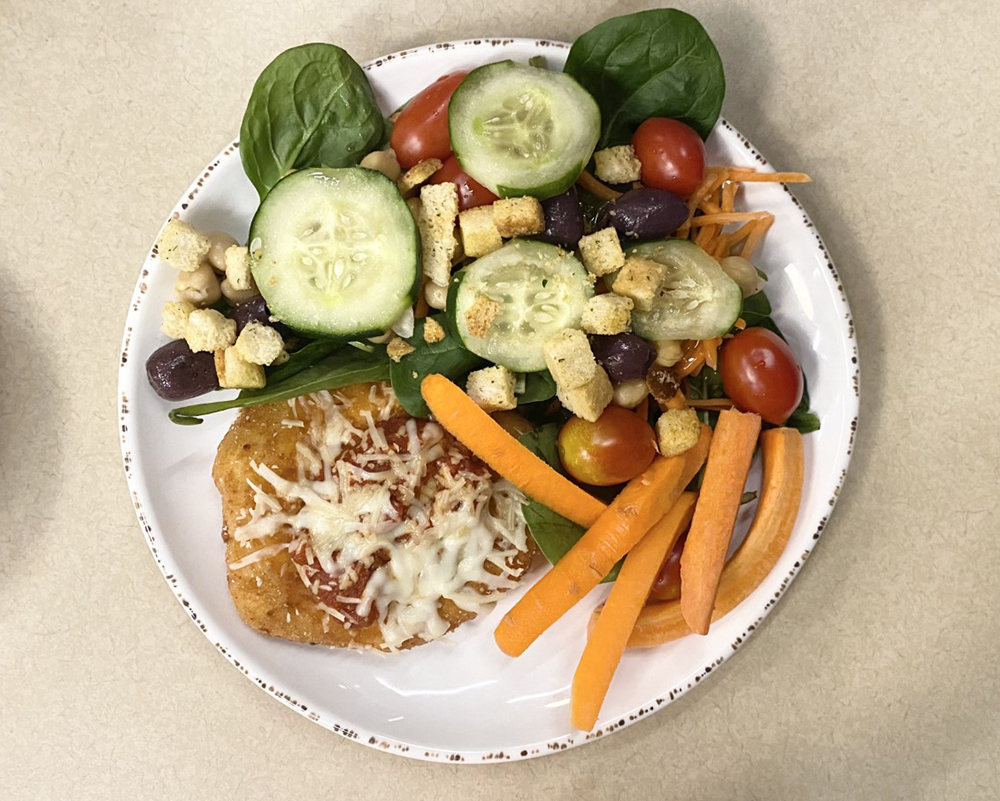 2 mins read
Aramark contract with USD set to expire in spring
At the start of the 2022 fall semester, the Muenster University Center (MUC) may look very different in regards to food service. 
USD has a contract with Aramark, but it is set to expire at the end of the spring semester. Before it expires, USD administrators have to decide whether or not to renew the contract.
Currently, faculty are reassessing the MUC food to see if students enjoy it enough to renew the current contract or if they should introduce alternative options. 
First-year nursing major Taylor O'Neil said she hopes for the new MUC food to include more fruits and vegetables.
"I would love to see varied sources of food in general from all the different places. Instead of consistently having the same pasta, try a different pasta dish. Same thing with the chicken patty and burger. Trying a different source of protein or different sandwich would be good," O'Neill said.
Associate Dean of Student Services John Howe said a South Dakota Board of Regents (SDBOR) workgroup came to USD's campus last month to find areas that could be made more efficient.
"One of the recommendations of this workgroup was to investigate having a singular food service provider for all regental institutions," Howe said.
First-year Nursing student Julianna Pesetsky said good Chinese food is a priority for her.
"I would love to see Panera Bread, Taco Bell or Panda Express. We need some good Chinese food around here. I would also like Noodles & Company, because I love pasta," said Pesetsky.
Howe said there are ways students and community members could have their voices and suggestions heard.
"A group was formed with representatives from each SDBOR institution to create a dining request for proposal (RFP) for food service providers to submit bids," said Howe.
There was a mandatory pre-proposal Zoom meeting held Nov. 14 to prepare potential clients with all of the regulations and requirements for their proposals.
Interested parties were to mail or electronically submit their proposal to SDBOR Vice President of Finance and Administration Heather Forney.
Howe said that Friday, Nov. 12 was the last day to submit new food proposals, and he is unsure of how long the RFP will be kept on the site after that deadline.