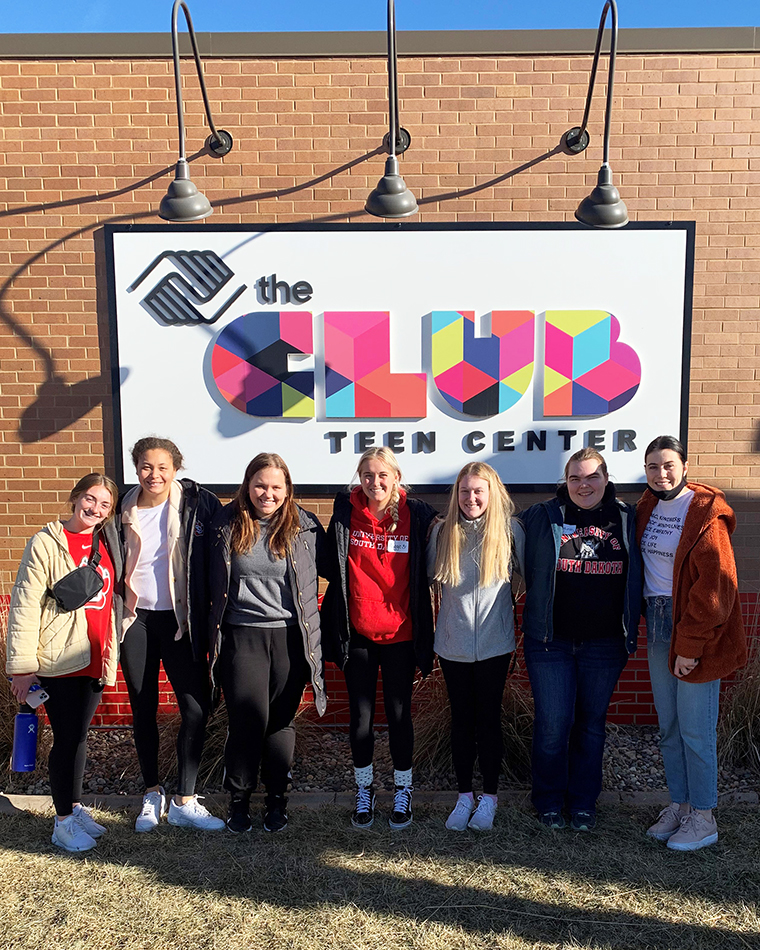 2 mins read
AWOL offers day of service for students
Alternative Week of Off-campus Learning (AWOL) hosted a Martin Luther King Jr. day of service Monday, Jan. 17 at local organizations who needed assistance.
The event was much smaller than previous events due to COVID-19 and organizations wanting to protect themselves and others. In total there were 15 or so students who split into two groups to assist at the Yankton Boys and Girls Club and the Yankton Pathways Shelter for the Homeless.
"I'd say about 14 or 15 students (participated)," freshman Malory Peacock, site leader at Pathways, said. "It's typically five to seven times that size, but because so many people were out with COVID-19 and so many locations would rather us not be exposed at their location."
The event was originally planned to have six groups go to different places around Yankton or Vermillion to offer assistance, but Peacock and Isabel Emrich lead the two groups to assist people in Yankton.
The day started with the site leaders, Peacock and Emrich, coordinating their group's trip to Yankton and ended with the two teams returning to Vermillion for a group session to talk about their experiences.
Peacock's group split into two groups to be at both Pathways locations. One group stayed at the pathways long term housing and the others went to a different site to prepare home kits.
"One of the groups was at the actual Pathway house, where the people stay or long term housing," Peacock said. "And four of us, which was the group I went with, went to a warehouse for furniture and we were moving around furniture, organizing home starter kits, which were really cute."
One of the services Pathways provides is assistance in finding a family permanent housing or a starter home. A lot of the home starter kits are put together through donated goods like furniture, bedding, kitchen utensils and more. Peacock's group spent a lot of their day organizing all the donations.
AWOL offers many day, weekend and week-long events for students similar to the MLK day of service event. Students in AWOL can participate in AWOL weekends, which take place three times a semester. There is also a Serve and Learn week before the beginning of the semester and week-long service opportunities throughout the school year.
"It's beautiful to see the passion in everyone and the plan that they have, bettering their communities," Peacock said. "It's incredible to see people helping other people and being part of it. It's a very simple concept, but it really does stand out to you when you see it in person."