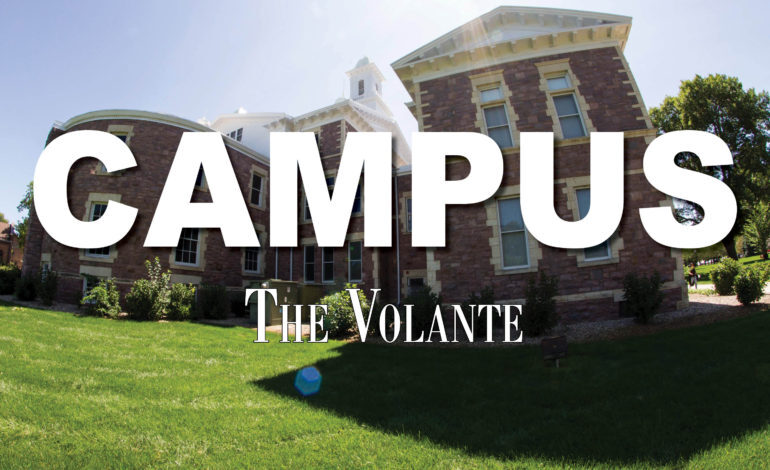 2 mins read
Black achievements being recognized during Black History Month at USD
Since 1976, February has been recognized as Black History Month. This month is to celebrate the achievements of Black people in the U.S.
According to History.com, the month originated from Negro History week, which was sponsored by the Association for the Study of African American Life and History (ASALH) in 1926. Eventually the week was celebrated across the nation in schools, communities and clubs. After the week became popular, every U.S. president since President Gerald Ford has officially designated the month of February as Black History Month.
In 2004, the South Dakota Board of Regents' Factbook said 1.2 percent of USD enrollment was Black students (source, an old The Volante). This year, USD has 261 Black students enrolled, 2.76 percent of the campus population.
A previous The Volante issue from Feb. 16, 2005 shared stories of Black students from USD. It said, "The Daniels brothers, Cliff and Jim, were both two-time All North Central Conference selections for the USD basketball team during the 1956 –57 and 57-58 seasons. They were also two of the first black athletes and led their squad to the only National Championship title in USD history." Not only did USD have the Daniels brothers, but Jamel White is a USD alum that played in the NFL for the Cleveland Browns and played for the Canadian Football League's Toronto Argonauts.
Today on campus, there are multiple Black students excelling in their passion projects. Senior Jaxon Thorson has his own business, Jaxon Photo & Video, to help individuals and businesses have quality content. Senior Ashley Charlie has her business, Eats with Ashley, to provide different cultural foods for people to enjoy. Freshman Moe Bridgen was a finalist in the 400-meter hurdles at the 2021 World Junior Track and Field Championships and won gold in the 400-meter hurdles at the Central Championships. 
Even beyond individual people, organizations like the Union of African American Students (UAAS) and African Student Association (ASA) celebrate Black achievements every day. Recently, UAAS held the Beyond the Color event, which had speakers Megan Red Shirt-Shaw and Marcus Destin talk about what life means for people beyond their skin color.