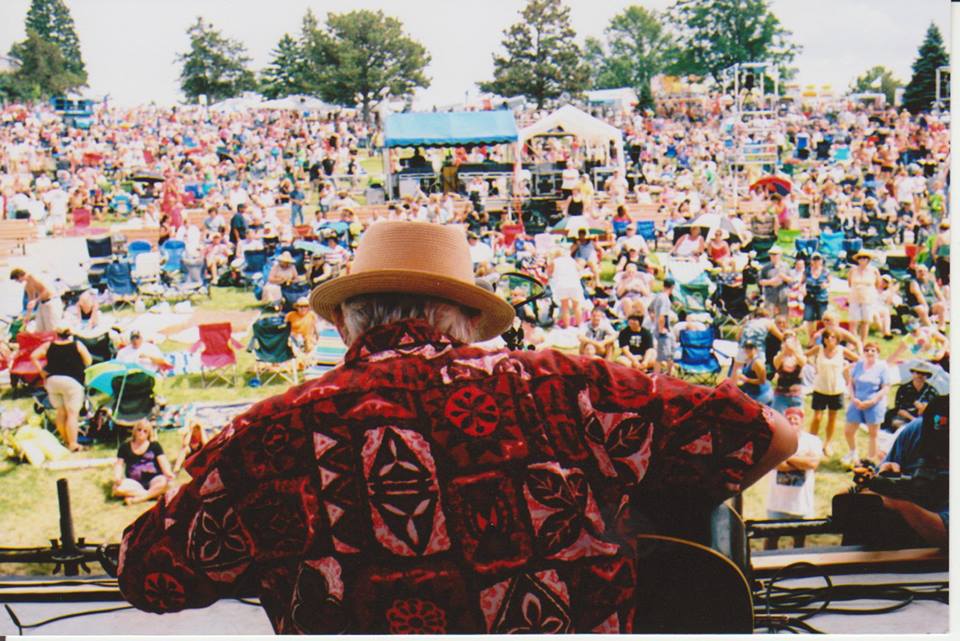 3 mins read
T. Wilson King is inducted into the Iowa Rock n' Roll Hall of Fame
T. Wilson King, the famous guitarist dubbed the "King of Guitar," will be inducted into the Iowa Rock 'n Roll Hall of Fame in September. King received the news around Thanksgiving about the inductions. The ceremony will be held in Okoboji Sept. 1-4 where inductees will perform and be a part of the Iowa Rock 'n Roll Hall of Fame.
To be in the Iowa Rock 'n Roll Hall of Fame, you need to be nominated, be rock 'n roll based, be formed for at least 25 years and have done significant things like open for national acts and having original music. Nominees are then verified and decided on by the Iowa Rock 'n Roll Music Association Board of Directors.
Don Bourret, a regional consultant at the Hall of Fame, was one of the people who nominated King. Bourret was a member of the band The Velaires, one of the first to be inducted into the Hall of Fame. King said he never met Bourret before being inducted.
King said being inducted into the Iowa Rock 'n Roll Hall of Fame was something that came up and was never something he thought of. 
"It's a great honor, really. I'm really proud of it. I like that my grandkids can see it and my kids. It's really cool to be here with all those people," King said.
King has performed in numerous concerts over the years, from Saturday in the Park in Sioux City to Jazzfest in Sioux Falls. He also opened for B.B. King. 
"Opening for B.B. King was probably the highlight of everything because he's been an idol of mine since I first saw him on the Fillmore in San Francisco in 1970," King said.
King taught himself how to play the guitar following his exit from the Army. King said he practiced relentlessly, even falling asleep with the guitar in hand. King was inspired by Mississippi John Hurt for finger picking, Robert Johnson and many more guitarists.
About two years into practicing, he started searching for gigs and playing on the streets of Santa Cruz for tips. King never had an agency, so he was the one who made all of his gigs at bars, restaurants and hotels.
King discussed playing all types of music throughout his journey from folk music to rock 'n roll, but jazzy blues is what he liked the most. The style wasn't the most popular, leaving him to mostly do solo work, King said.
"If it's good music it's good music. I really kind of like a jazzy blues kind of sound with horns. That's one of my favorite sounds," said King.
King continues to play guitar everyday and plans to record more music and shares it on his Facebook and Youtube.  
"People say it's luck, but really luck is when opportunity meets preparation. If you're prepared and you get the opportunity there's your luck," King said.