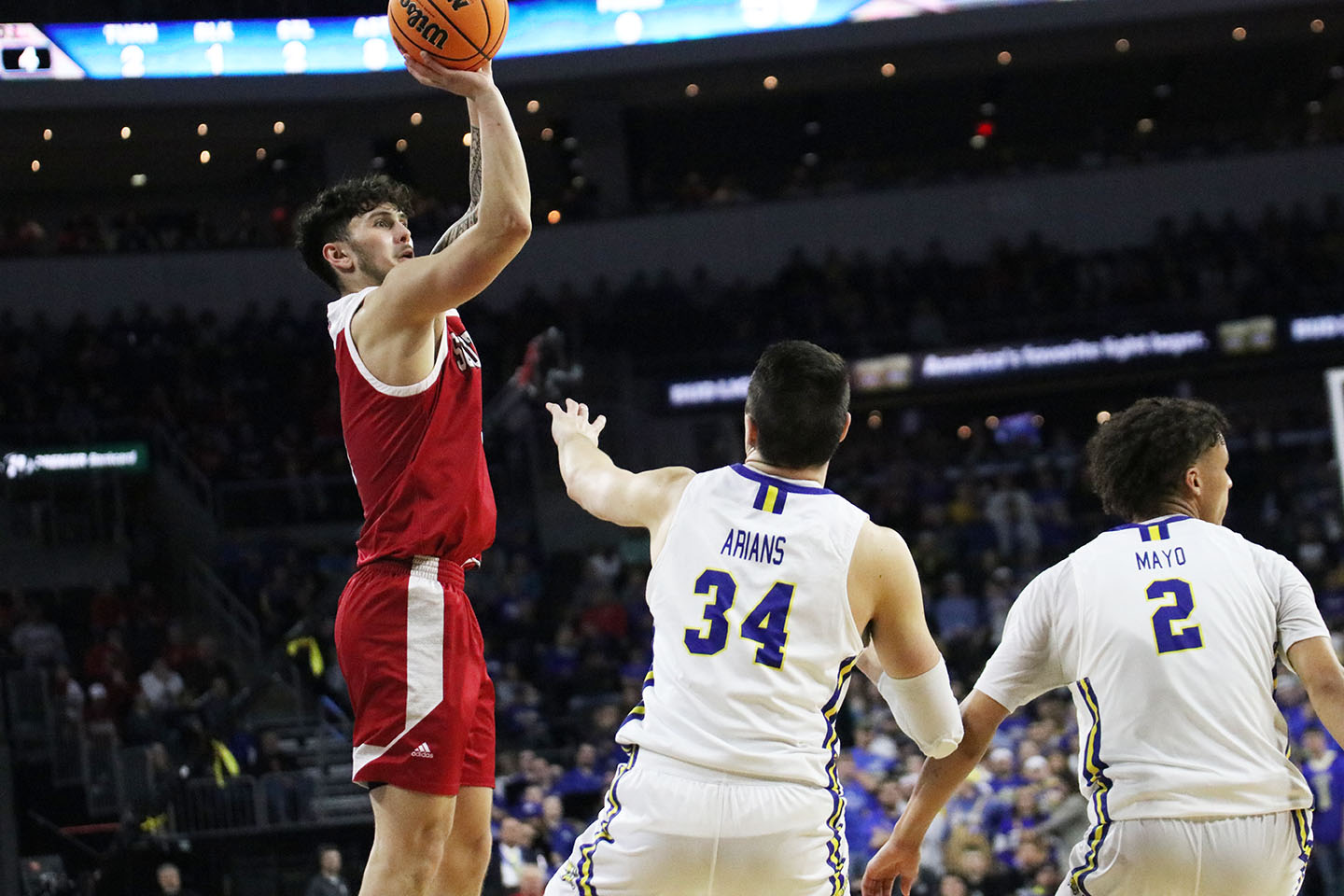 1 min read
Coyote men fall to Jackrabbits in semifinals
The USD men fell to South Dakota State (SDSU) in the semifinal round of the Summit League Tournament last night, 83-60.
By the end of the first half, the Jackrabbits had created a 25-point lead over the Coyotes.
SDSU shot 20-for-29 from field goal range and five-for-eight from 3-point range, compared to USD's 12-for-28 from field goal range and three-for-10 from 3-point.
The Jackrabbits had three players in double digits including sophomore guard Baylor Scheierman with 15, freshman guard Zeke Mayo with 13 and senior forward Douglas Wilson with 12.
The Coyotes' leading scorer of the first half was sophomore guard Kruz Perrott-Hunt with nine points.
At the end of the half, the Jackrabbits led 55-30.
In the second half, the Coyotes outscored the Jackrabbits 30-28, however they were still unable to gain the lead.
Perrott-Hunt led the Coyotes again in scoring with 10 points in the second half. He was also the Coyotes' leading scorer of the contest with 19.
Wilson finished with 21 points and eight rebounds on the night, making him the top scorer for the Jackrabbits. Wilson was followed by Scheierman with 18 points and five rebounds.
The Jackrabbits will play again today at 8 p.m. for the championship game against North Dakota State.