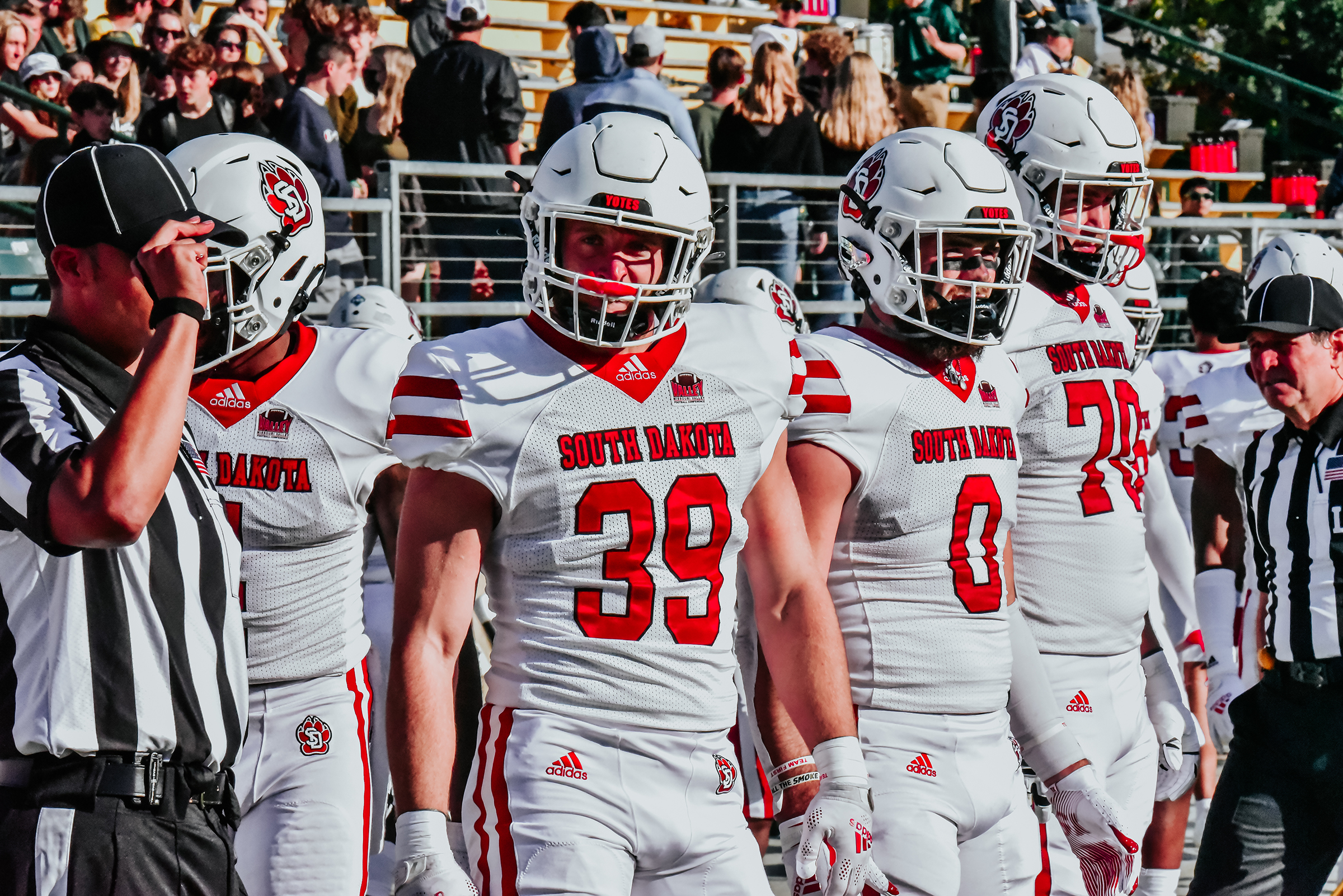 2 mins read
Former Coyote Wins Super Bowl Alongside The Chiefs
In Vermillion, it was Chiefs mania as many gathered to watch former Coyote lineback Jack Cochrane play in Super Bowl LVII against the Philadelphia Eagles.
The journey for Cochrane began at the University of South Dakota where he tallied 327 tackles, five sacks and six interceptions throughout his collegiate career.
Following his senior season, he signed as an undrafted free agent with the Chiefs on May 4. Cochrane was called up from the practice squad to the active roster, on Sept. 13, where he spent most of his playing time on the Kansas City special teams units.
"Anyone in the league will tell you, as a rookie, especially a linebacker, if you're not valuable on special teams, your value greatly decreases," Cochrane told Chiefs Nation and USA Today in an interview. "We got a little taste of that in rookie minicamp. I really, really enjoy the special teams staff and learning from them the past weekend. Definitely, that'll be a big part of the next step for me."
He played in 15 games for the Chiefs this season where he compiled five solo tackles and eight total tackles.
Cochrane helped the Chiefs defeat the Cincinnati Bengals in the AFC Championship game and punch their ticket into the Super Bowl where Cochrane saw playing time.
With 13:31 left in the second quarter, the Chiefs punted from their own 27-yard line. The punt from punter Tommy Townstead went 48 yards and was caught by Eagles wide receiver Britain Covey. Cochrane, who was playing blocker, ran down the field and assisted on the tackle stopping the Covey return.
The game ended with the Chiefs being crowned the Super Bowl champions giving Cochrane a Super Bowl ring.
Along with Cochrane, the Missouri Valley Football conference had three other players play in the game. On the Eagles, starting tight end Dallas Goedert who spent his time playing for South Dakota State. He caught six passes for 60 yards in the loss.
For the Chiefs, defensive tackle Khalen Saunders, who spent his time playing for Western Illinois, notched two tackles as a starter. The Chiefs also had Jackrabbit quarterback, Chris Oladokun, who is former on the practice squad.