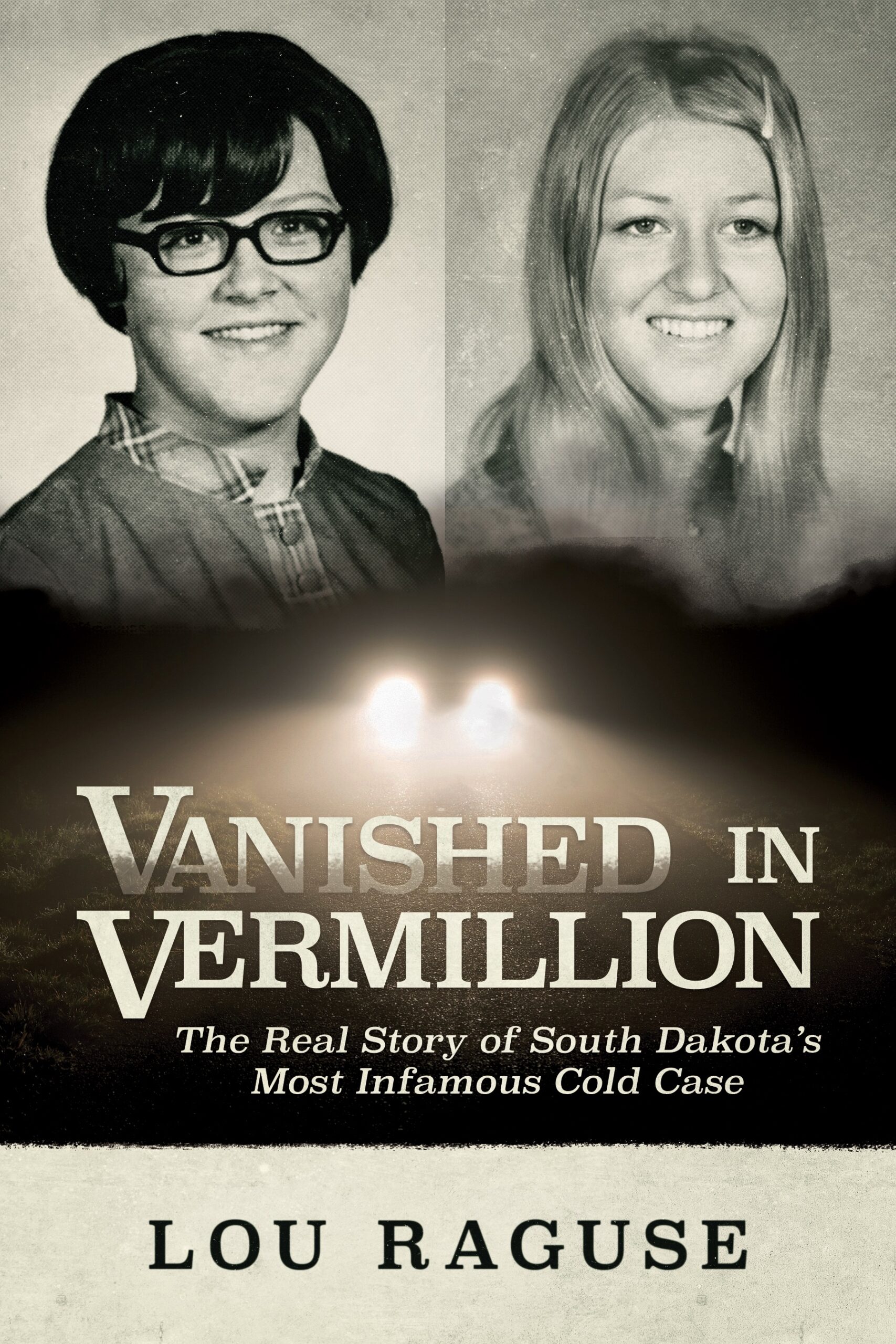 4 mins read
Novel Revisits Vermillion Cold Case
The new novel "Vanished in Vermillion" was released Feb. 21 by KARE 11 reporter Lou Raguse. The novel is about the 1971 cold case disappearances of Pamela "Pam" Jackson and Cheryl "Sherri" Miller who were both seventeen at the time. The teens had been on their way to a party before their disappearance and were last seen following a group of classmates.
Raguse started his journalism career at KELO in 2005 as a cops and courts reporter. Raguse became interested in the case during his time at KELO but was unable to find out what happened to the girls until much later in his career.
"I stayed in contact with the families because I do a lot of crime and court stories and a lot of times I make very good relationships with victims' families," Raguse said. "When it was discovered what happened to Pam and Sherri, Pam's brother-in-law called me, and I was living in Buffalo, New York at the time, and he let me know and so I kind of got pulled back into it."
Raguse was asked by Jackson's family to write an article to put all the facts in order for their family because there were so many newspaper articles out at the time about the incident. Raguse instead wanted to write a book to do a deep dive and report everything that occurred from that night to when the case was solved over 40 years later.
"I think I did a great job of recapturing Pam and Sherry's last day on Earth, as well as what everybody remembers concerning their disappearance at that time," Raguse said. "And then my next goal after that was to get behind the scenes of the cold case investigation because they made a lot of mistakes during that and didn't necessarily own up to them."
According to Raguse, in South Dakota citizens are not able to access case files even after the case is closed. However, Raguse said he convinced the Attorney General, the Vermillion police chief and the Clay County sheriff to give his access to case files and copies of reports for his research.
Even though writing the book was still a form of journalism, Raguse said this kind of reporting required more of a plan. He said he's used to writing daily articles, however the novel was an entirely new challenge for him as it requires more in-depth research and is more time consuming.
"I do articles on a daily basis where pretty much all the work is done in one day. And at the end of the day, what you get you report the best and most that you were able to find in the course of the day because that's the usual deadline. And even an in-depth piece that I get multiple days to work on, at the end of the day, it ends up being five minutes worth of content on TV," Raguse said.
Raguse said he was able to uncover new information that had never been reported and confirmed and disproved theories through his investigation. He also said he hopes that no cases are ever treated this way again and as law enforcement didn't do a lot when the girls initially disappeared.
According to Raguse, the police searched the farm where the party occurred and found bones, but the Attorney General said the bones still had to be tested and could take months to receive answers. However, the bones were tested and within a week the Attorney General knew they were chicken bones, but that information was never shared with the public and the police still controlled the narrative.
"I hope it opens up people's eyes of what is possible, and not to take everything at face value. One of the most important parts of the book is where I was comparing what the police were telling the public at the time in 2004 versus what the police reports showed was really going on," Raguse said.