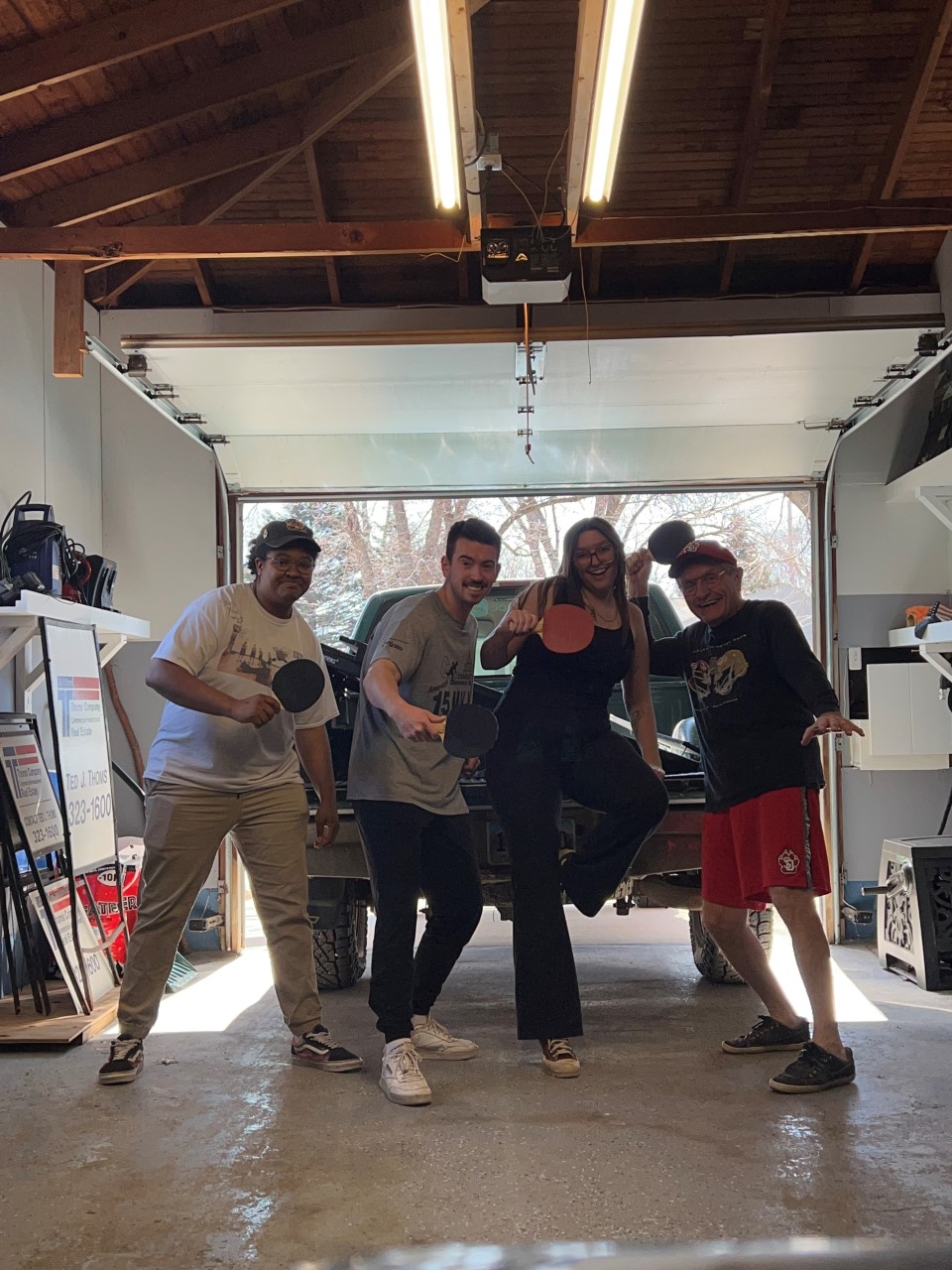 1 min read
Ping Pong Club Finds Their Missing Piece
The Volante published an article in the Feb. 15 issue titled "Ping Pong Club Awaiting One Crucial Thing." Since its publication, one of The Volante's readers, Ted Thomas, contacted the paper with the news that he had a ping-pong table he wanted to donate to the club.
On April 9, Blake Brown, a graduate student in charge of the creation of the Ping Pong Club reached out to The Volante letting the paper know that he had picked up a table that Thomas had been sitting in his basement unused and decided it would be put to better use with Brown's new club.
Now, with one less obstacle in the way, Brown is a step closer to making the Ping Pong Club operational.
Brown said they are currently working with the Center for Teaching and Learning (CTL) and Charlie's Cupboard to find storage space for the ping-pong table. They are also hoping that the CTL will allow them to host meetings and tournaments there.
Once they are able to secure a space for the club to hold meetings, Brown is confident they will have a full house due to the large response from interested students in a Google form he created in January.