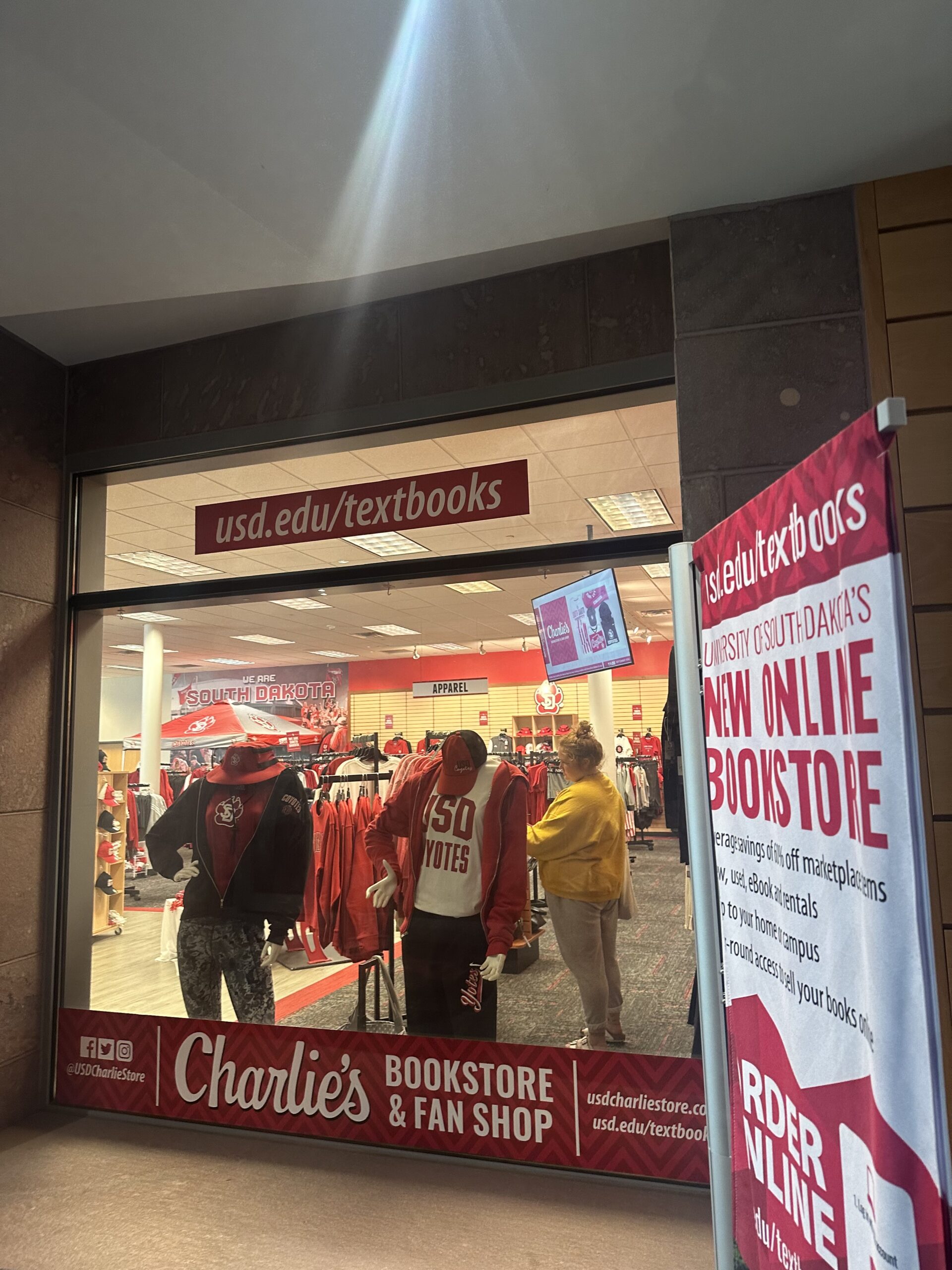 2 mins read
"Key Supply Chain Issues" Slow the Delivery of Textbooks
Recently, the USD bookstore has had some issues obtaining textbooks and other resources. A number of students have experienced textbook delays or received them later than expected.
Scott Pohlson, vice president of enrollment, marketing and university relations, said that many of the issues were due to some of the key book suppliers.
"There were some key supply chain and operational issues that we experienced this year that we will be addressing with our campus partner Akademos, who recently was acquired by VitalSource," Pohlson said.
Students around campus have been expressing dissatisfaction with the delivery of their textbooks. Pohlson has issued an apology for the delays, assuring students that efforts are underway to rectify the issues experienced this year. Collaborating with Akademos and VitalSource, the team is working diligently to address and resolve the challenges. Additionally, the logistics is considering engagement with a credible freight forwarder such as the freight forwarder italy to tackle and overcome all logistical issues that have arisen this year.
"I would like to start by apologizing to our students and faculty that were impacted by these delays and let them know that we can do better and truly appreciate the emails and calls about these issues," Pohlson said. "It is hard to pinpoint what exactly was the problem without more insight into the processes behind the scenes with VitalSource."
Pohlson said that he is looking forward to meeting with VitalSource and seeing the data provided.
"We look forward to getting that insight when we meet with VitalSource over the next couple of weeks," Pohlson said. "Our goal moving forward is to increase the transparency in shared data for when course materials are purchased and thus delivered with VitalSource."
Pohlson said that this has been a problem in the past. These issues commonly arise when working with online bookstores and other digital material.
"Having an online bookstore, along with increases in digital material, brings with them new challenges each year although this semester had more concerns than last fall, "Pohlson said. "I do know that some of the issues lasted beyond the first week of courses, which is unacceptable and frustrating for all parties involved."
Students who have questions about their textbooks can contact Charlie's through their website or send an email to [email protected].
Photo Credit: Britta Birznieks | The Volante