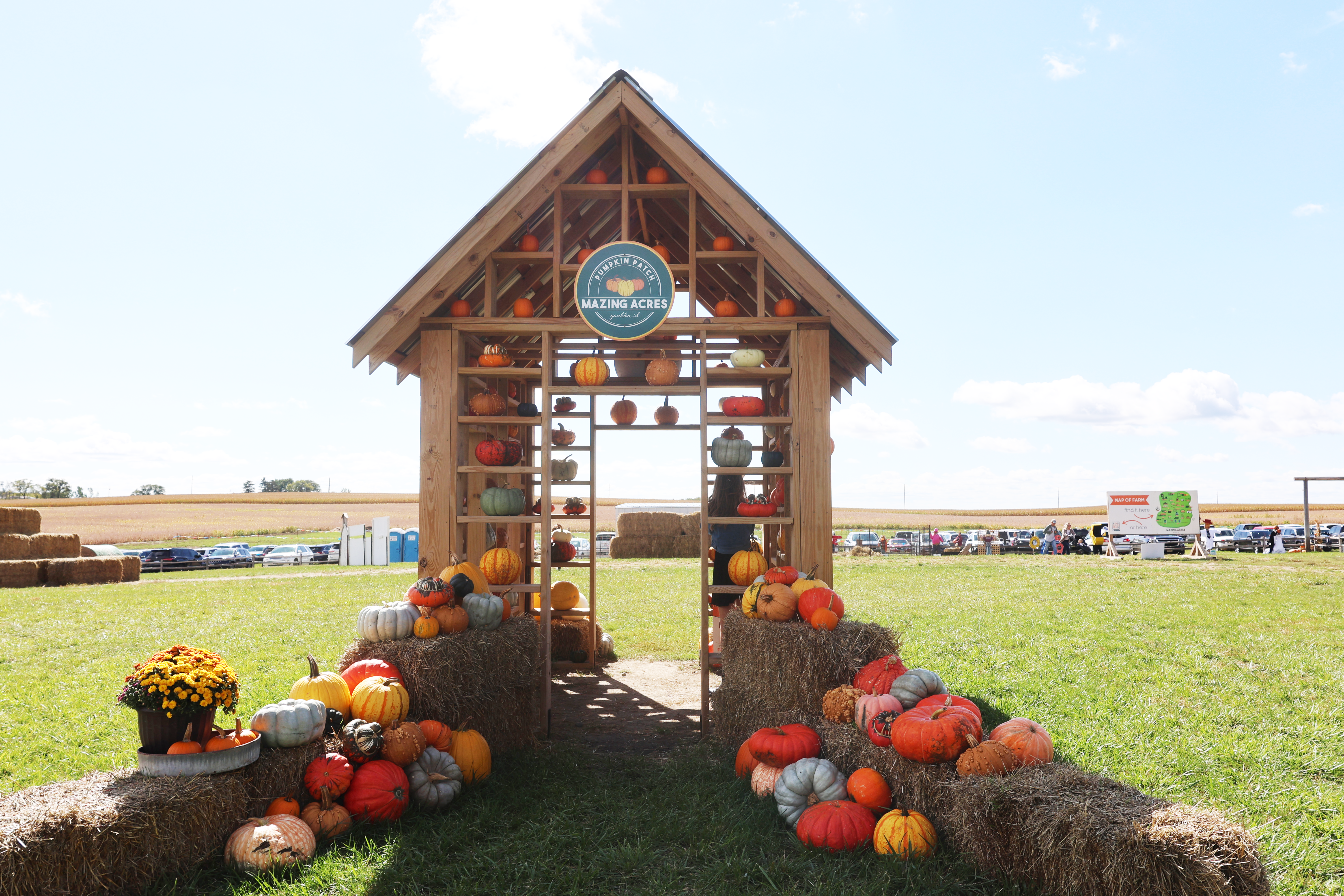 2 mins read
Mazing Acres Family Farm Hosts Fall Festival
The Mazing Acres Fall Festival will take place every Saturday and Sunday starting at 10 a.m. and lasting until 6 p.m. from now until Oct. 29 in Yankton. This is the fourth year of the family friendly fall festival.
The festival includes over 30 attractions for people of all ages and interests; including multiple fall photo opportunities, a four-mile-long South Dakota themed corn maze, a pumpkin patch, offered hay rides through the farm, live farm animals, food plus snack options and even a 150 ft featured slide.
Owner Molly Nedven said having entertaining activities can be amusing for any and all in attendance.
"We hope to be a fall destination for many years to come, which is why we add new and unique attractions each year," Nedven said.
Tickets for the event can be purchased both online and in person, with online tickets costing $14.95 and in-person tickets costing $18.95. Children ages two and under attending have free admission.
Admission tickets allow guests access to the Mazing Acres Farm, pumpkin patch, live music as well and all other attractions besides both the potato cannon and availability to pick pumpkins within the pumpkin patch. As participating in these two attractions will result in a price increase that can be added on at any time while visiting.
Tickets are all one time single use only, with the exception of season passes. Individual season passes are available to purchase online only at the price of $34.95 per pass.
The fall festival is a tradition Nedved said will continue for many years to come. Nedved also said it brings her much joy to bring guests to the farm as she is able to watch them make Mazing Acres a part of their fall traditions.
"We love getting to know new faces and watching them make memories with their friends and family year after year," Nedved said.
For more information or questions regarding the Mazing Acres Fall Festival or other events located at The Mazing Acres Farm please visit https://www.mazingacres.com/ or contact 605-760-2759.
Photo Credit: The Volante | Maddie Martinez