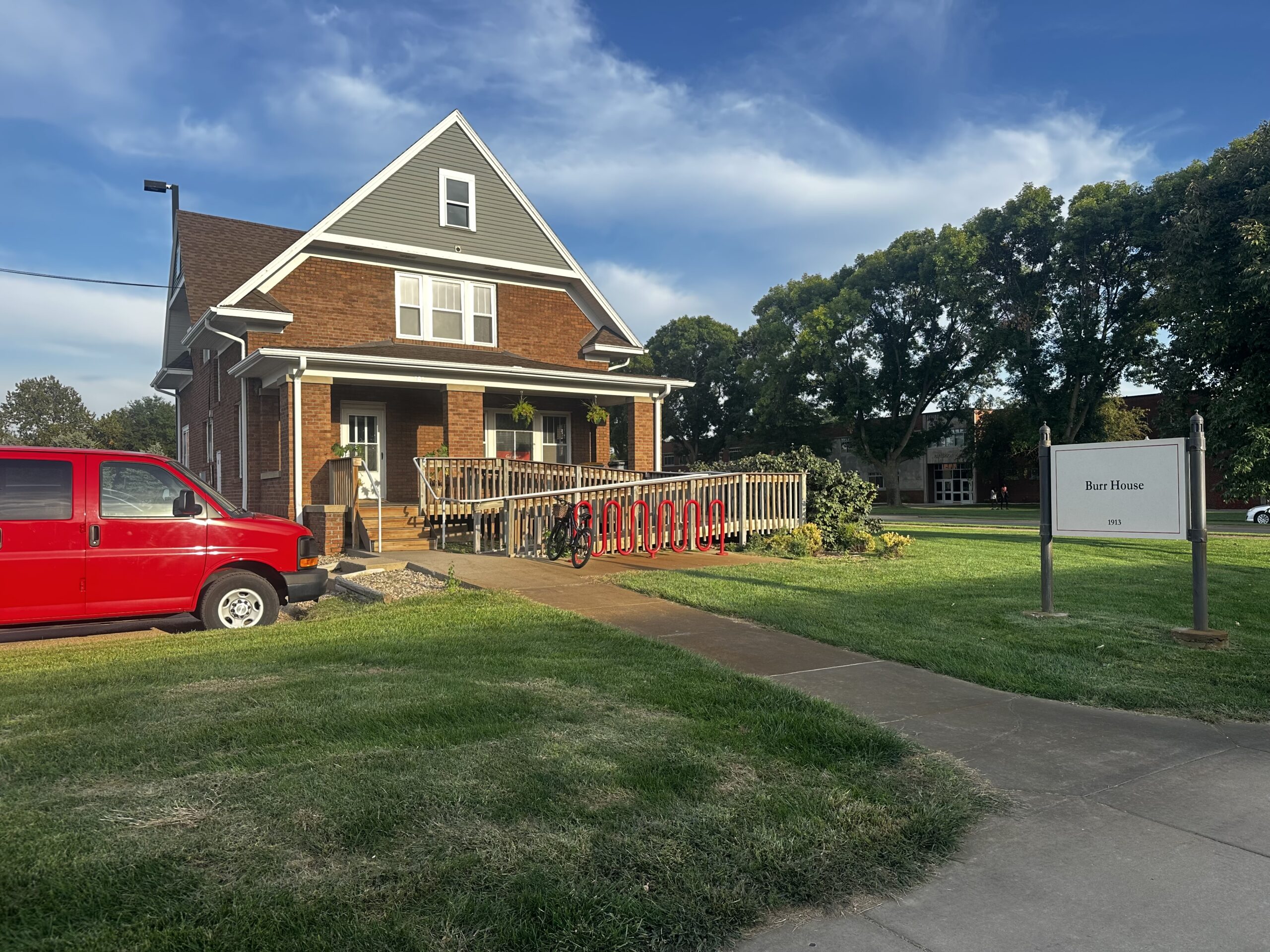 3 mins read
USD Coyote Assistance Offers Student Rides to Local Grocery Stores
Students at the University of South Dakota now have the opportunity to sign up for scheduled and assisted rides to grocery stores within Vermillion through Coyote Assistance.
Kasie Heiden, the associate director of the Gallagher International Center, said Coyote Assistance helps all students with access to stores around Vermillion so they can purchase things they need.
"This is a service for all students on campus, and we hope that students utilize it especially as the weather turns," Heiden said. "It is important to recognize that there are a lot of reasons why someone may be without a vehicle, even if it's for a short period of time, so the program is really about providing a simple service that is regularly available if you need it."
Heiden and the Gallagher International Center were contacted last year to see if they would be able to help students that don't have access to these locations. Unfortunately, they were unable to help and started reaching out to other groups on campus.
"Last year, when the weather got really intense, the Gallagher International Center was contacted by other departments who wanted to see if we had provided any transportation services for international students," Heiden said. "Unfortunately, we did not have this service, so we started reaching out to different student services on campus to gauge interest and put together a pilot proposal."
This is the first year Coyote Assistance has begun providing rides to local grocery stores for students in need. These assisted trips to the grocery store make it possible for students with no off-campus form of transportation a safe and convenient option for travel.
Local grocery stores available to visit through Coyote Assistance include both Walmart and Hy-Vee.
Scheduled grocery store visits will take place every Tuesday, Thursday and Sunday during both the fall and spring semesters. Having multiple days to participate guarantees any students in need of rides will have a variety of opportunities to choose from throughout the school year.
Spots available are limited per grocery store trip, meaning any students wanting to take advantage of these assisted trips are asked to fill out a sign-up form in order to participate.
Sign-up forms are located on USD Involved and are open to all undergraduate and graduate students up until noon of the same day. There will be no waitlists held for those wishing to attend.
Therefore, students must sign up for these trips on the day before or the day that they will be taking place. Available times are listed in the USD Involved website at https://usdinvolved.usd.edu/event/9215824.
Heiden hopes that this new service will impact the students and be able to grow more than expected.
"It would be great if the program made enough of an impact that it could grow and be an expected, recurring service just like a bus system," Heiden said. "It's important that we continue to evaluate our student services as our student population grows and evolves."
Students are expected to be at the Burr House ready and waiting at least 10 minutes prior to the scheduled start time with their student ID available. Students are also required to be ready 10 minutes before the bus is to go back to campus.
To learn more about Coyote Assistance or get help with any questions or concerns email [email protected].
Photo Credit: Callie Connors | Coyote News