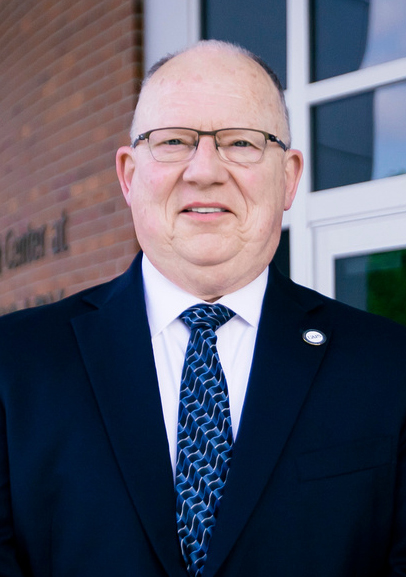 4 mins read
Beran appointed as SDBOR executive director, CEO
Paul Beran was appointed in July, to serve as executive director and CEO of the South Dakota Board of Regents beginning Sept. 4.
Beran succeeds Michael G. Rush, who left the South Dakota public higher education system in May after three years of service as its executive director and CEO.
Beran has served in higher education previously in various capacities as a faculty member, administrator and a university CEO in Arkansas and Oklahoma public university systems. Beran also previously served as president of Northwestern Oklahoma State University.
SDBOR President Kevin Schieffer said the board was "impressed" with Beran's previous service in higher education, and will present him with a full agenda in advancing South Dakota higher education initiatives.
Schieffer said in Beran's previous positions, he's built programs similar to the SDBOR's University Centers in Sioux Falls and Rapid City.
"He's had a very distinguished career there," Schieffer said. "He's got a lot of experience across the spectrum of higher education, community colleges and university settings. He's willing to make some tough decisions and move things forward in a constructive way."
Some of Beran's responsibilities include outreach to higher education partners to develop South Dakota's workforce, keeping tuition costs down, improve system facility planning, strengthening outreach with administration and legislature, among other duties.
Matt Yetter, a junior political science, criminal justice and history major, represents the regental universities as executive director of Student Federation, which brings together the student governing bodies of each of the six four-year regental universities under the SDBOR.
Yetter said his responsibilities include directing and setting agenda for the Student Federation, as well as presenting reports at every SDBOR meeting.
"The role of the SDBOR executive director is that (the) leader of the regental system as its highest advocate at all levels of state, local and federal government," Yetter said. "He's entrusted as the overseer of the system and works to grow and strengthen the regental system as a whole."
USD Student Government Association president Josh Sorbe said the CEO of the SDBOR is an important position in higher education.
"A lot of the policies that we have at USD aren't our policies, they are Board of Regents policies that we adopt," Sorbe said. "I think it's really important to know who is making the decisions that are impacting your day-to-day lives."
Some of Beran's more specific goals will include working to build up the Dakota Promise scholarship and write it into state Legislature; recruit more minority, immigrant and other underrepresented populations into higher education; fund research and work with the University Centers to "find a better mission for them to plug into our regental system," Schieffer said.
Beran said in a press release he's looking forward to working with the SDBOR, and anticipates great experiences and success working with the universities in the SDBOR system.
"South Dakota has strong institutions and excellent leadership in those institutions," Beran said in a release. "I anticipate great experiences and success working with all the universities and the special schools to connect higher education in the best way possible to career and workforce opportunities for the students in South Dakota."
Beran said an important part of the SDBOR's work is to partner with the business community to connect education and careers for students.
"Looking for and acting on system efficiencies will help keep tuition affordable for traditional students as well as those non-traditional students who seek to advance their lives and help their families," he said.
One goal of the regental universities is to increase the number of college graduates within the system, and to help each graduate "create a positive life trajectory that will continue into many future generations," Beran said.