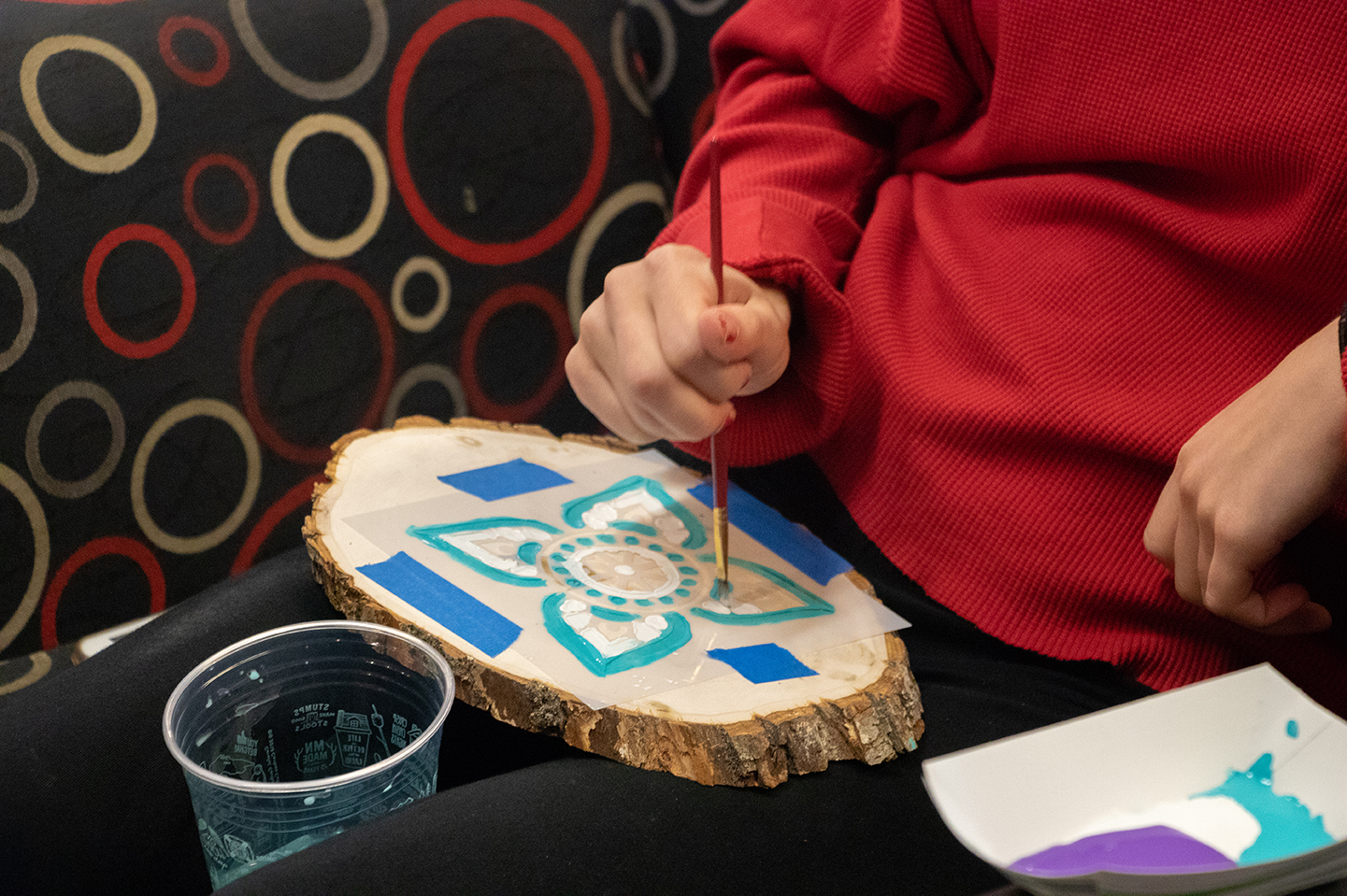 1 min read
Pallet art promotes creativity during Welcome Week
Decorating dorms or apartments is expensive and finding pieces to suit your taste can be difficult. Last week, students unleashed their inner artists to create their own decorations.
As part of the Welcome Week activities on campus, Student Services hosted Pallet Art in the Pit on Tuesday. Students jumped on the opportunity to get creative while painting on a wood pallet for free.
"I find it really fun to be creative and put your own twist on things," sophomore Karissa Paulsen said.
Paulsen and two fellow USD sophomores, Afton Gradey and Allie Wohlert, said they enjoyed a stress-free break from the first week of classes.
"I think it's like a super easy-going thing," Gradey said. "Like, you don't have to be worried about being nervous around people. Everyone just does their own thing and then you can just paint whatever, do whatever you want."
Gradey, Paulsen and Wohlert each painted a saying on their pallets. Gradey chose the saying, 'not all who wander are lost,' and Paulsen chose the saying, 'home sweet home.'
"I just put 'Welcome' because I'm too cheap to buy something for my door," Wohlert said.
Pallet Art in the Pit wasn't the only event hosted by Student Services last week. Students also made own bamboo gardens stuffed coyotes during the week.
"I think it's a lot of fun stuff to kind of put yourself out there, meet new people and have fun," Wohlert said.
Student Services is hosting Mocktails and Canvas on Thursday, as well as Crafting with CAB on Friday.