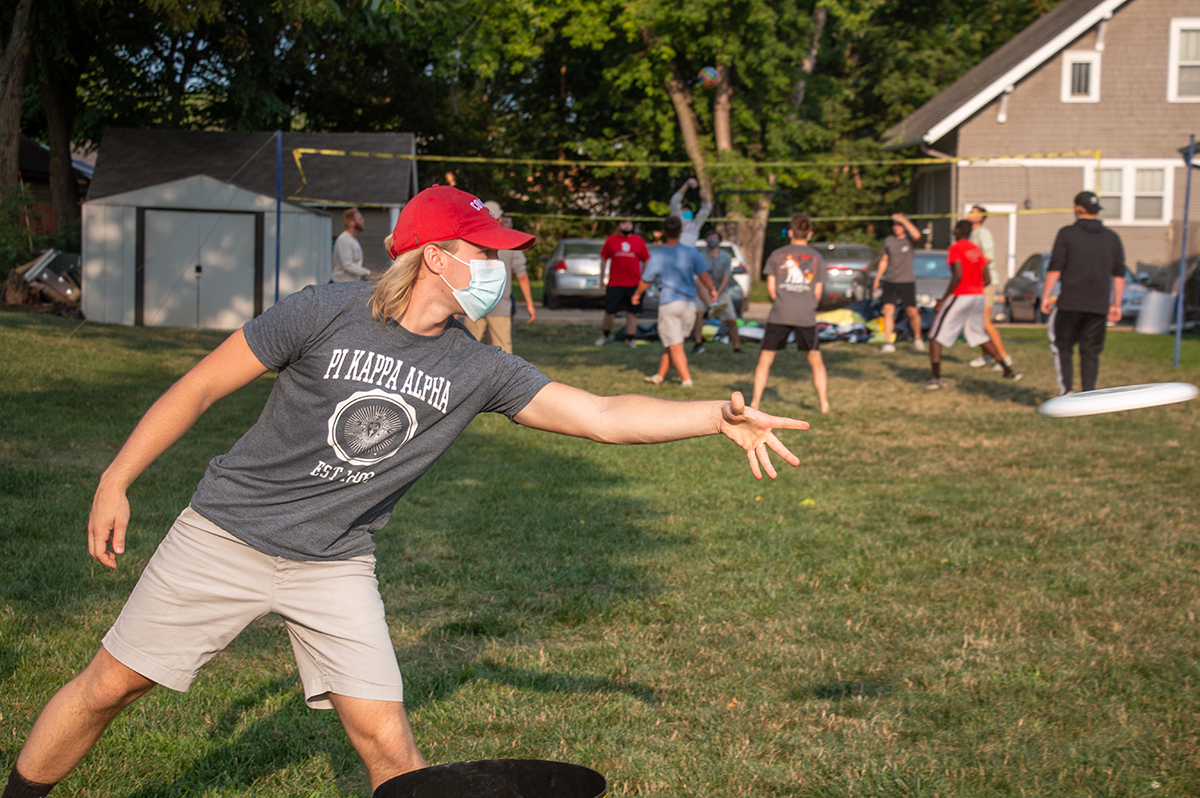 2 mins read
Greek Week brings sororities, fraternities together
Greek Week is a week dedicated to celebrating Greek Life at USD. It also promotes unity within the four sororities and eight fraternities on campus.
This year, Greek Week is taking place Sept. 21 through the 25.
Isaih Schott, a sophomore radiologic technology major and member of Lambda Chi Alpha summarized what Greek Week is.
"Greek Week is like the homecoming of Greek Life, and it brings all of Greek Life together," Schott said.
Greek Week is filled with fundraisers, competitions and other events for students. Some of these events include a blood drive, Family Feud trivia and activities at Prentis Park.
Cat Falk, a senior psychology major and member of Pi Beta Phi, said Greek Week is especially important this year because it's a chance for people to spend time together.
"It brings people together, especially freshman who haven't necessarily been getting to experience everything they normally would be," Falk said, "Greek Week is something that is going to happen, and it's a good chance for people to meet."
Falk and Schott are the student leaders responsible for coordinating Greek Week. In order to prepare for the week, they had to call businesses to help get events set up.
For some events during the week, sororities and fraternities are teamed up and compete against each other to earn points. However, events like the Hy-Chi fundraiser on Wednesday night help Greek Life raise money for various causes.
Payton Berry, a sophomore medical biology major and member of Pi Beta Phi, said her favorite part of Greek Week is spending time with the girls in her sorority.
"I love being around all the girls and getting to know everyone a little more," Berry said.
Because of COVID-19, Greek Week will look a little different this year. Along with following all the guidelines enforced on campus, event coordinators are taking extra precautions to keep participants safe.
Falk said one of these precautions is keeping people who live in a house together on teams together.
Taylor Janicek, Coordinator of SFL, explained the importance of events like Greek Week.
"They build a sense of community among our chapters and allow members to interact with people from different chapters that they may not have been able to before," Janicek said.
Students can find more information about Greek Week on USD's Greek Life website.